Want to create a day with gorgeous decor and plenty of personality?! No time like the present! Here's eight things to start collecting now, to make your DIY decor days all the easier (and budget all the better) in the coming months!
1. Light Bulbs
We love some romantic lighting at a wedding, but there's plenty more that can be done with light bulbs than running electricity through them! Gather up your old light bulbs and ask guests to donate theirs, the try repurposing them as hanging vases, or use them as unusual 'name cards' at guests' place settings. We love this idea of popping them on the cake as unique toppers for a real 'industrial' feel!
2. Mason Jars/Jam Jars
When friends start asking you to keep old jam jars, you know there's a cute DIY wedding on the cards. Mason jars and jam jars have to be one of the prettiest budget-friendly options for couples going the 'rustic chic' route for their decor and if you start gathering them early enough your DIY days will be a doddle. Wrap them in twine, dip them in gold, use them as tealight holders, vases, pew ends or hanging lanterns… The list is endless…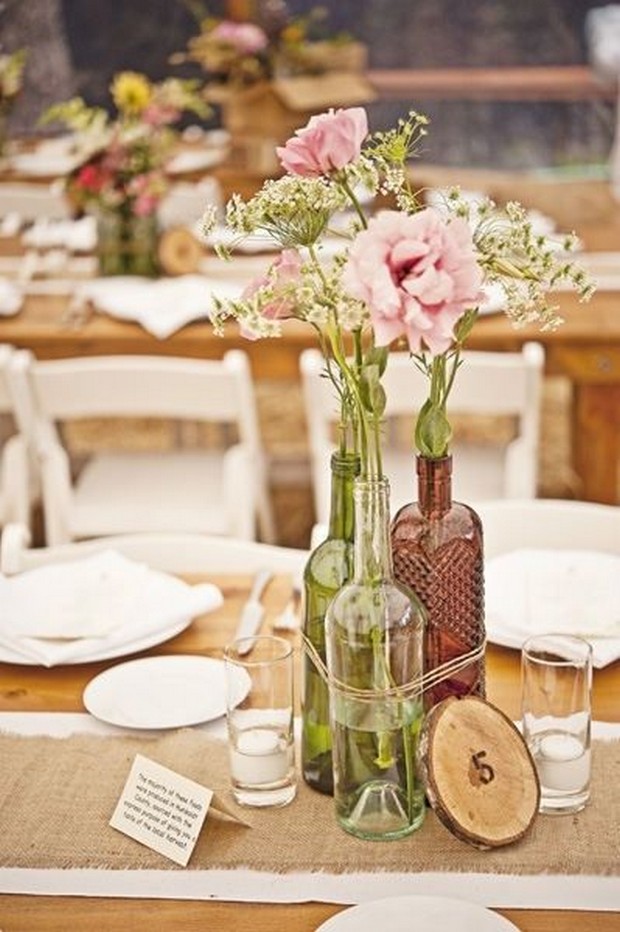 3. Wine Bottles
Any excuse ay? After Dry Jan, start gathering up your wine bottles and really recycle them by using them as table decor at your wedding. Wine bottles create a gorgeous rustic Italian-style feel to tables when used as candle holders, and if you're really prepared, you can create an authentic restaurant feel by building up your wax drips over a couple of months!
4. Pretty Spirits Bottles
There's some beautifully designed gin, whiskey, vodka, rum etc… bottles around at the moment that can be used in various ways throughout your wedding decor. They can be used in the same way as wine bottles, or just on their own as a prop to frame a pretty picture. We love the elegant art deco design of the Hendrick's Gin bottle in particular, but mix and match as you please to get the tone right!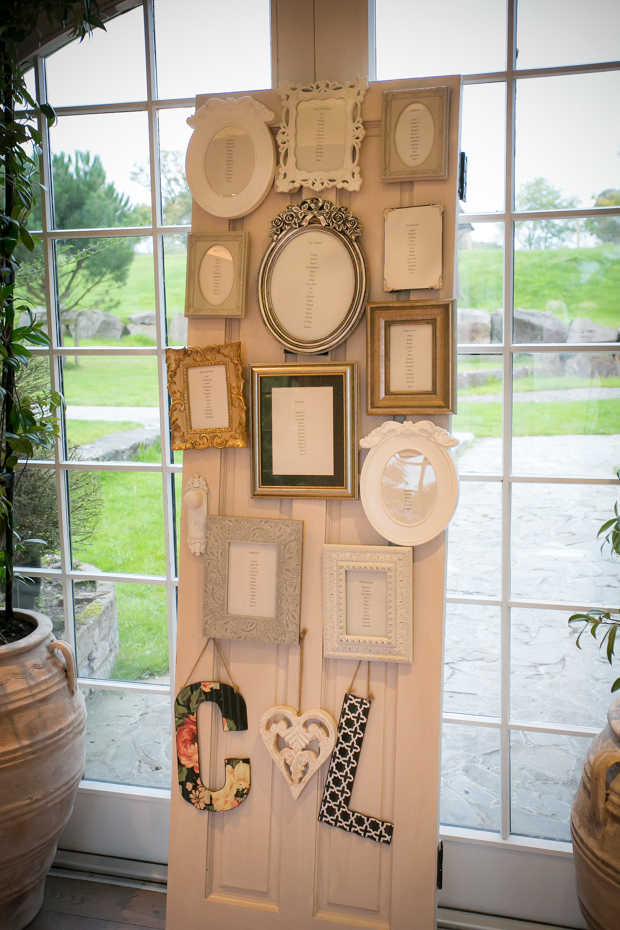 5. Frames
Frames are one thing you can have almost 100 of at one point, and then when you go to find one, Poof! nowhere to be found! If you're into photos and pretty displays, start picking up some cheap  frames now to dot all around your wedding – from the guestbook table, to the memorial space to the guests' tables (the make for super easy table number displays) you'll find plenty of ways to use them.
6. Signage
It seems like over the last few months, wedding-friendly signage has be popping up left right and centre with shops like IKEA, H&M and Penneys getting in on the act. 'Love' signs and chalkboards are handy to pick up early, if that's the vibe you want to go for, and you can get them for a song if you start looking early. Make sure to check bargain basements and hardware stores for the real steals!
7. Corks
Sure while you're collecting up your wine bottles, pop the corks into a box too. We love the look of corks for name card holders, but you can fill vases with them or use them in all manner of cork-related crafts (this is where Pinterest comes into its own!).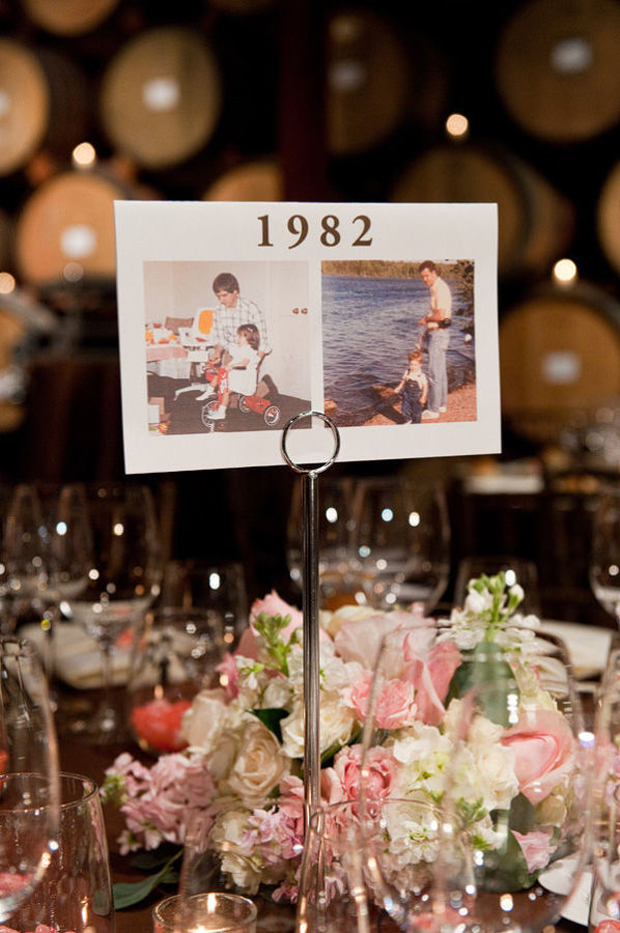 8. Old Photos
Your engagement and wedding planning months are a great chance to break out the old prints and find some cringy  family photos to share with friends on the Big Day. There's a huge list of ways to use photos throughout your entire wedding decor (including popping them into corks as visual name cards!), so crack out those boxes and start whittling down to your faves – it'll take a few weeks to get the 'okay' from siblings anyway!
The following two tabs change content below.
Former editor, current contributor, (she just can't let go!) Karen enjoys writing fashion but is known to dabble in decor from time to time. Her favourite section on the site is the Real Wedding section, followed closely by the Health & Fitness forums.