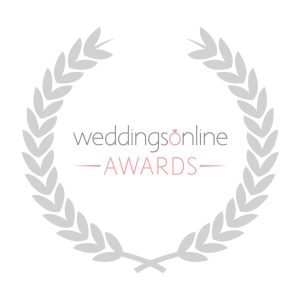 Sara Kennedy
Sara Kennedy is one of Ireland's leading wedding bloggers with her blog IrishWeddingBlog.ie and was listed as one of the finalists for the Irish Blog Awards 2016. She has over 20 years of experience in weddings spanning from Jewellery to Venues. She now helps wedding businesses with their marketing strategy and in particular, their online presence. During her time working for some of Ireland's leading venues she won many awards, some of which include the prestigious weddingsonline awards. Her biggest challenge was her own wedding which was a 100% DIY work of love.

Ciamh McCrory
Known in the digital community as Ciamhie Mc Digital, she brings a wealth of experience to Insight Consultants online PR and digital marketing offerings. As former lecturer in social media and digital marketing, and director of digital education at the European Institute of Communications, as well as successfully running her own digital and communications agencies, Ciamh has worked with an impressive array of clients from all forms of industries including government bodies, non-profits, film and TV, entertainment and lifestyle, events, awards and festivals, tech start ups, sports, finance, legal and insurance, SMEs and multinational corporate organisations and is a regular speaker at conferences, summits and events, most recently the Sunday Business Post's Swipe Summit, The Smart Business Show, and the Irish Blogger Conference.
Laura Holland
Laura Holland is the Entertainment Editor for Her.ie, Ireland's leading women's website. Before joining Her she was Head of Digital Content and Social Media for Dublin's 98FM. She has also worked with other leading media brands such as MTV, Nickelodeon, TV3, AA Roadwatch and Spin South West. She hails from Cratloe, Co. Clare. She's currently in the middle of planning her own wedding for August 2017 so has a keen interest in all things wedding related.
Mark Richardson
Mark Richardson is widely recognized as Ireland's leading sales and communication skills expert and sits on a number of national judging panels, evaluating standards of professionalism in Irish business. Mark frequently speaks at and chairs industry conferences. He specializes in Training, Executive Coaching and Recruitment. Working in a variety of industry sectors, he is highly regarded as a professional who brings incredible energy and passion to every project he engages with and has tremendous ability to bring the very best out of people at every level. He is an experienced professional working with National/ International Corporations and SMEs. Mark specializes in a variety of industries including: Radio Industry of Ireland, Pharmaceutical Industry, The Motor Industry, Financial Sector and the Irish Wedding Industry, amongst many others. With his most recent venture, www.IrishMysteryShopping.com, Mark and his network of mystery shoppers operate a nationwide service, presenting critical insights by means of precise and insightful picture of the missed opportunities in business and create the opportunity to build and maintain that essential competitive edge. For Training, Coaching or Mystery Shopping, Mark can be contacted at [email protected]