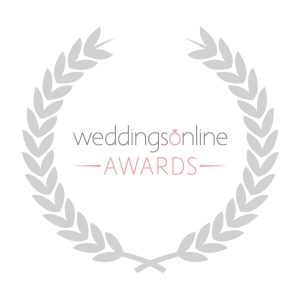 Please feel free to contact Joanne if you have any questions: [email protected]
Process:
Nominations are €50 + VAT and will be open until Monday 17th October 2016 at 5pm. Please note that nominations are open to all wedding suppliers and venues – customers and non-customers of weddingsonline.
Once you have nominated your company, in order to make the shortlist of the Top 100 Wedding Suppliers and Top 50 Venues in Ireland you must canvas for votes. Running a competition or other incentives to gain votes is strictly prohibited.
Voting will open on Monday 24th October 2016 & will close on the 14th November 2016.
The finalists will be announced on Monday 21st November 2016 by email to those you have entered and announced on the website.
Only one vote allowed per email address.
If you become a finalist you will be asked for a submission document, samples of your work & testimonials based on a real wedding experience which will be judged by our expert panel of independent judges who will determine a winner. (More information will be given on this at the time)
The winners will be announced at the 2017 Gala Awards ceremony on the 20th February 2017 in Clontarf Castle.