Autumn is the most beautiful season for nature's most fabulous show of colours, and there's no better way to bring the theme into your wedding than with your flowers. We've been fawning over fall bouquets over the last few weeks, and are especially loving oversized, mixed rustic style bunches that bring in a variety of textures and colours. Autumn is all about an abundance of blooms, and several shades working together just as nature intended. "As a florist and designer," says Maureen from Irish florists The Flower Box "this season will literally take your breath away. The richness of colours available, the fusion of fruit, flowers, seeds and foliage make this the most exciting time of year in any flower shop. "
Flowers perfect for the season include Roses, Gerberas, Calla Lilies, Cymbidium Orchids, Freesia, Chrysanthemums and berries. The bouquet really does finish off your wedding look – and we guarantee when they arrive the morning of the wedding you'll really understand why we say this – so make sure it's something that makes you feel really special this season!
For help creating your own awesome autumnal bouquet, firstly check out our recent floral features here – and then find the right person to create your florals with flair in our Irish florists in our directory here!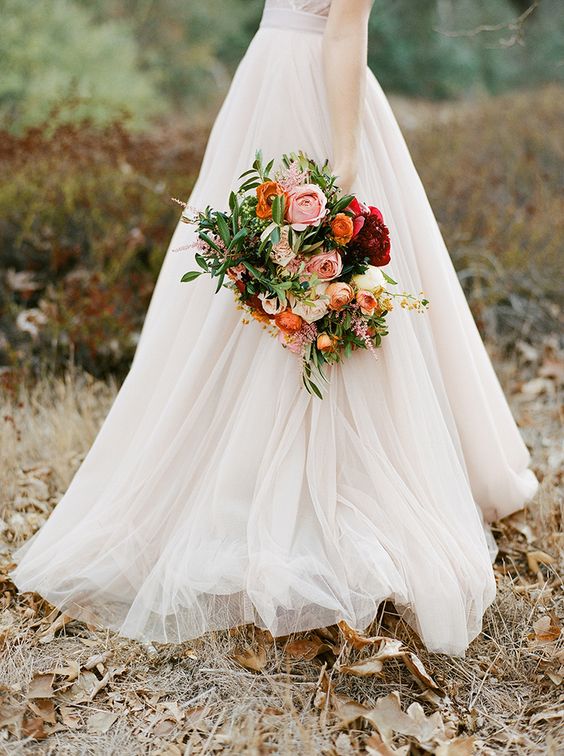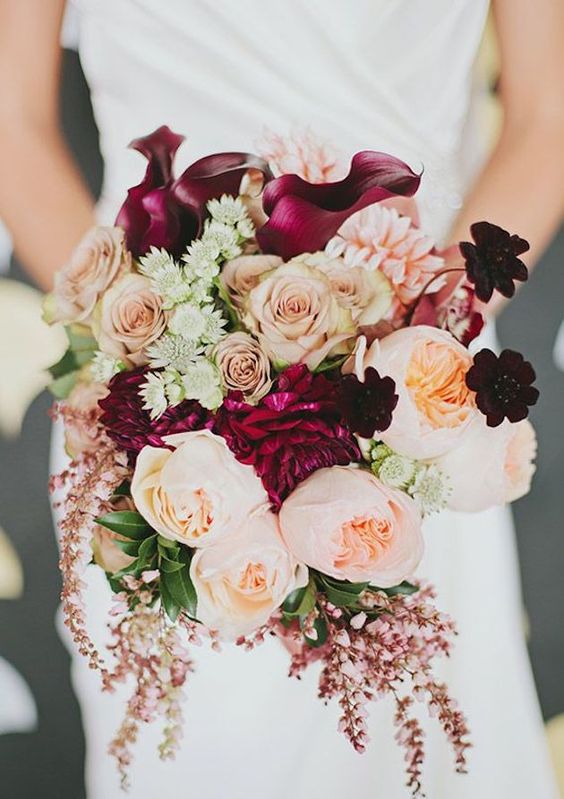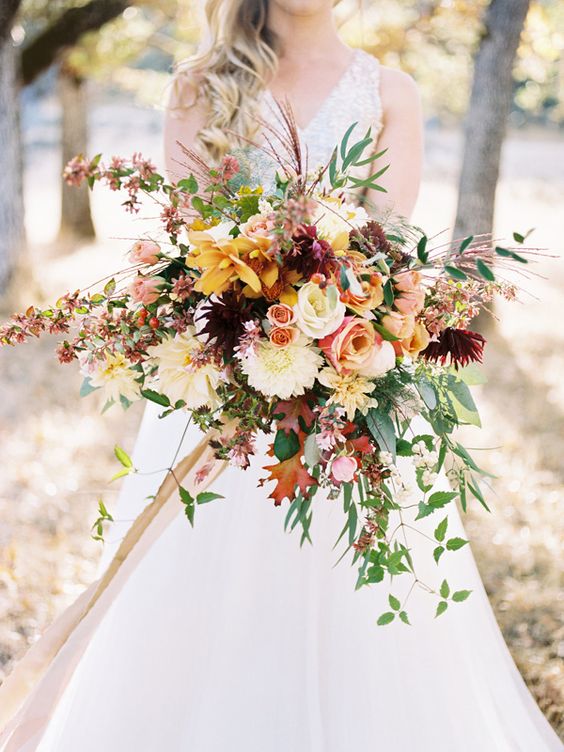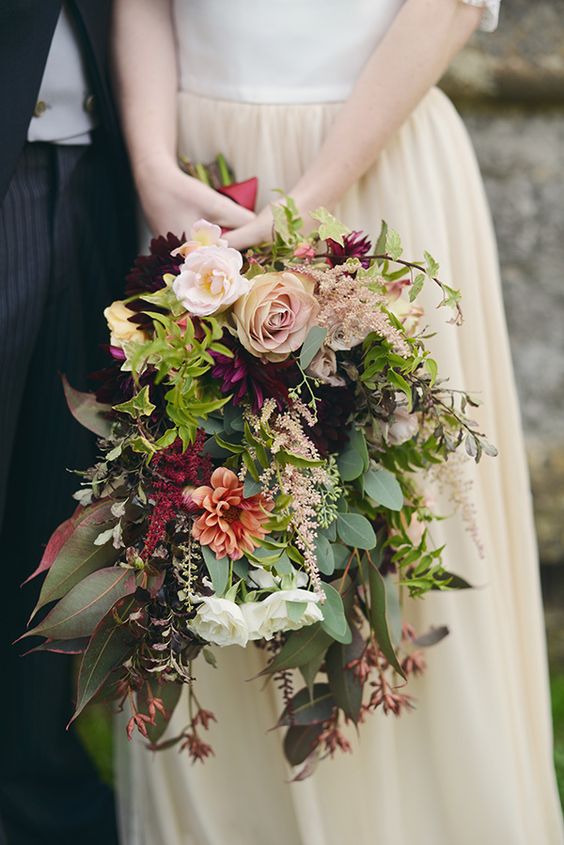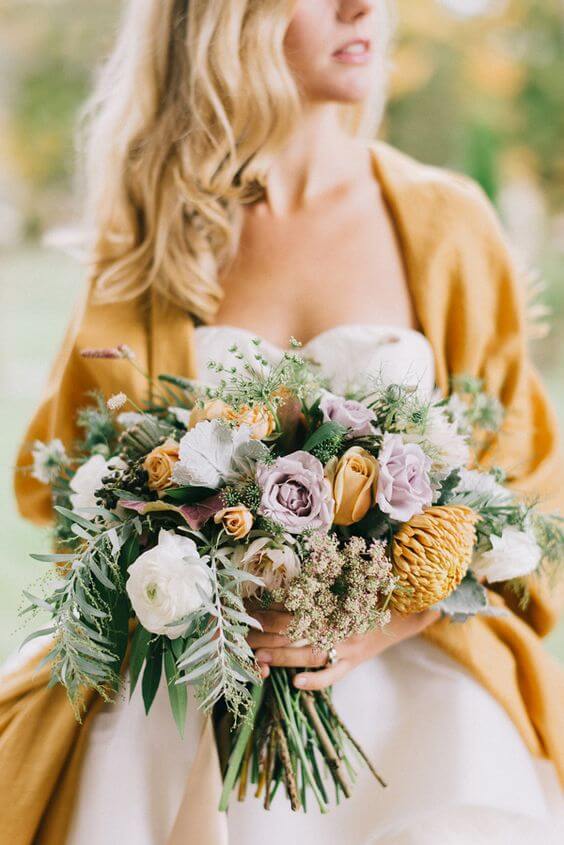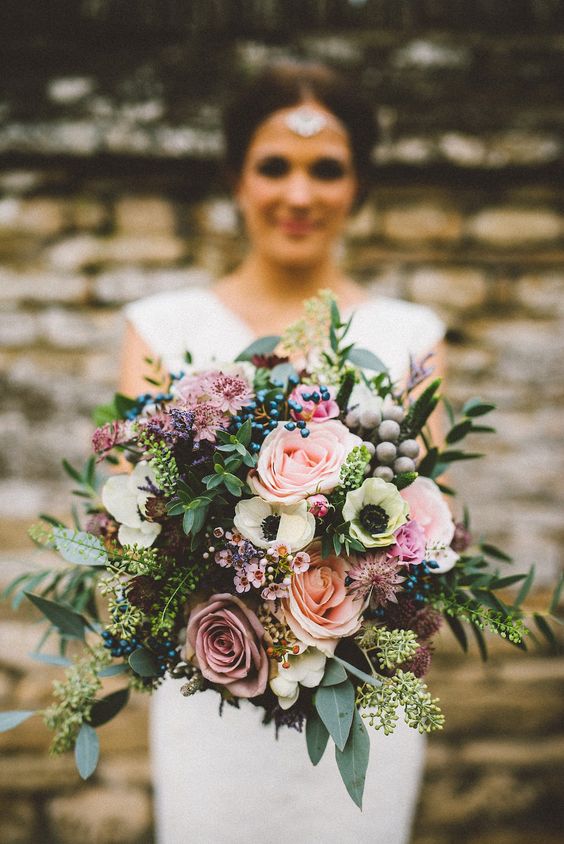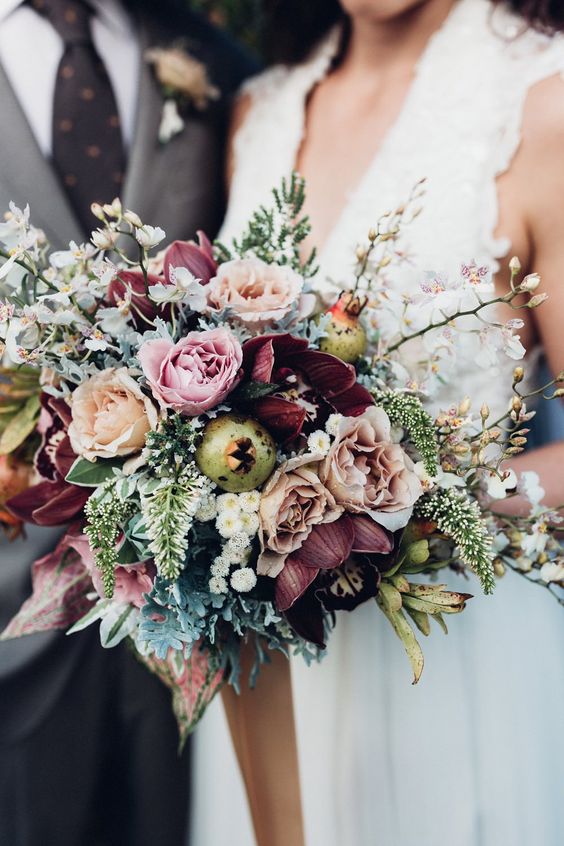 Photo credits
1. Photo by Morgan Lampkin | 2. Bouquet by Kate Foley Designs | 3. Photo by Leze Hunter Photography | 4. Photo via Green Wedding Shoes | 5. Photo via Ruffled | 6. Photo via fabmood.com | 7. Photo via Ruffled  | 8. Photo via fabmood.com | 9. Photo via 100layercake.com | 10. Photo via Rock my Wedding
The following two tabs change content below.
Former editor, current contributor, (she just can't let go!) Karen enjoys writing fashion but is known to dabble in decor from time to time. Her favourite section on the site is the Real Wedding section, followed closely by the Health & Fitness forums.