Summer brides have all the luck when it comes to choosing their wedding dress, and for those looking for an alternative summer style, we're all about some impossibly romantic bridal separates. Separates have become more and more popular for stylish brides to create their own unique look on their Big Day – and also to have the opportunity to don some of their bridal wear way after the celebrations. While the crop top and skirt may not be for everyone, that's not the only option out there for contemporary brides. We love the look of a soft tee with a huge chiffon skirt, or a simple spaghetti strap top and a full tulle skirt. Vintage loving brides will love a cute collar top and prom style midi skirt while fashionistas can go for a chic shirt and satin skirt combo (see the très chic Oscar de la Renta number below). Today we've compiled some of the most elegant, ethereal, soft and romantic styled separates we've come across to inspire you towards your own unique wedding wear!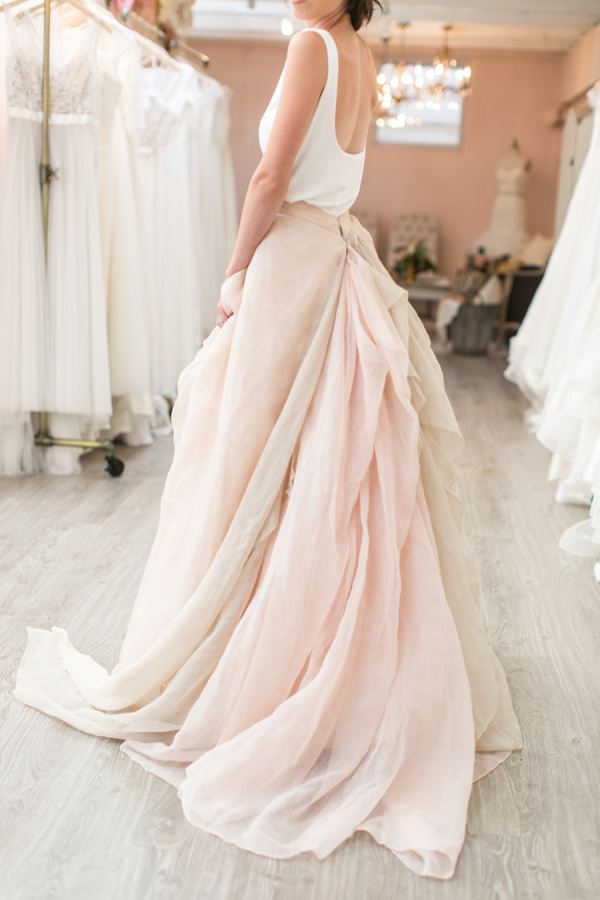 Dress by Carol Hannah | Photo via SMP
Photo by Jose Villa | Photo via SMP
Separates by Free People
Dress by Erin Grey Couture | Photo via SMP
Photo via Pinterest
Separates by Oscar de la Renta | Photo via SMP
Separates by Carol Hannah | Photo by Jillian Bowes
Dresses by Rue de Seine & Sarah Seven | Photo via SMP
Photo by Hello Fashion Blog
Photo by Angela and Evan via Magnolia Rouge
Laure de Sagazan Wedding Separates via London-Bride.com
Photo by Raconteur Photography via Brisbane Wedding Weekly
Dress by Karen Willis Holmes | Photo via SMP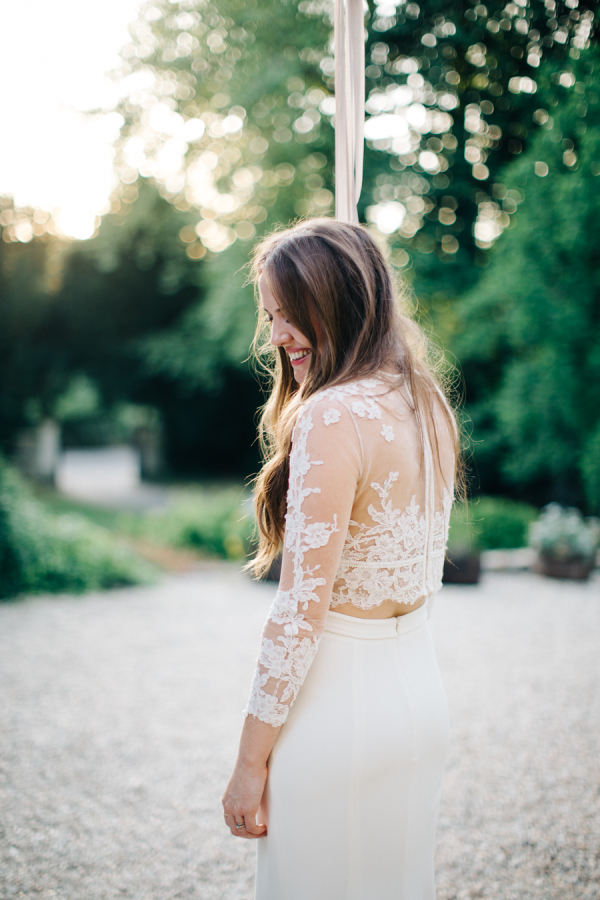 Separates by Fleetwood London | Photo via SMP
Dress by Alexander Grecco | Photo via SMP
Custom Two-Piece | Photo via The Lane
The following two tabs change content below.
Former editor, current contributor, (she just can't let go!) Karen enjoys writing fashion but is known to dabble in decor from time to time. Her favourite section on the site is the Real Wedding section, followed closely by the Health & Fitness forums.