"I'll always remember us all laughing as she said to me "Could you maybe try to look less cold?"!"
The couple: Shauna Lawlor & Shane Grainger
Length of engagement: 18 months | Wedding date: 13th December 2014
Wedding location: Lough Rynn Castle Hotel
Photographer: Ros Byrne – Couple Photography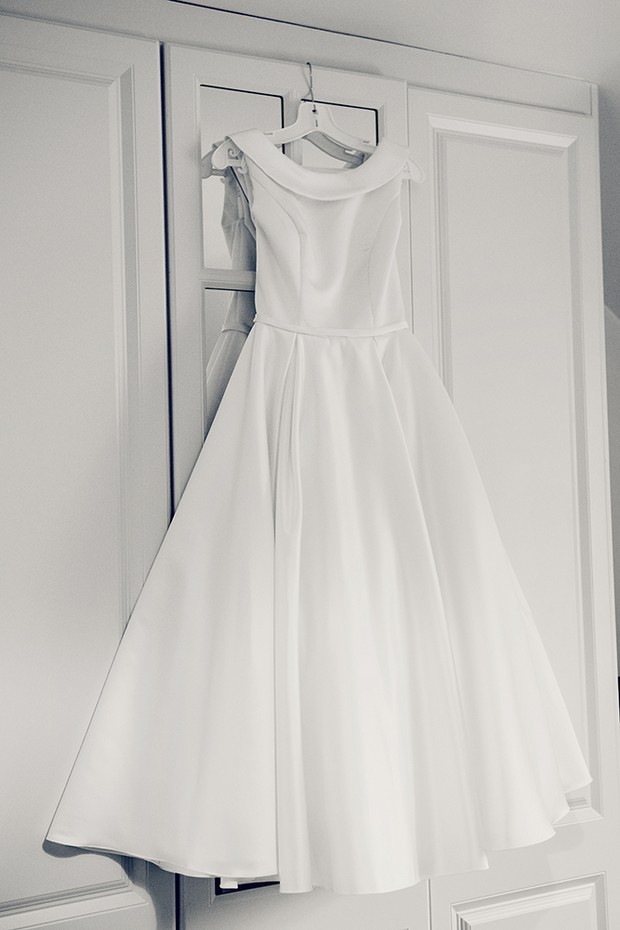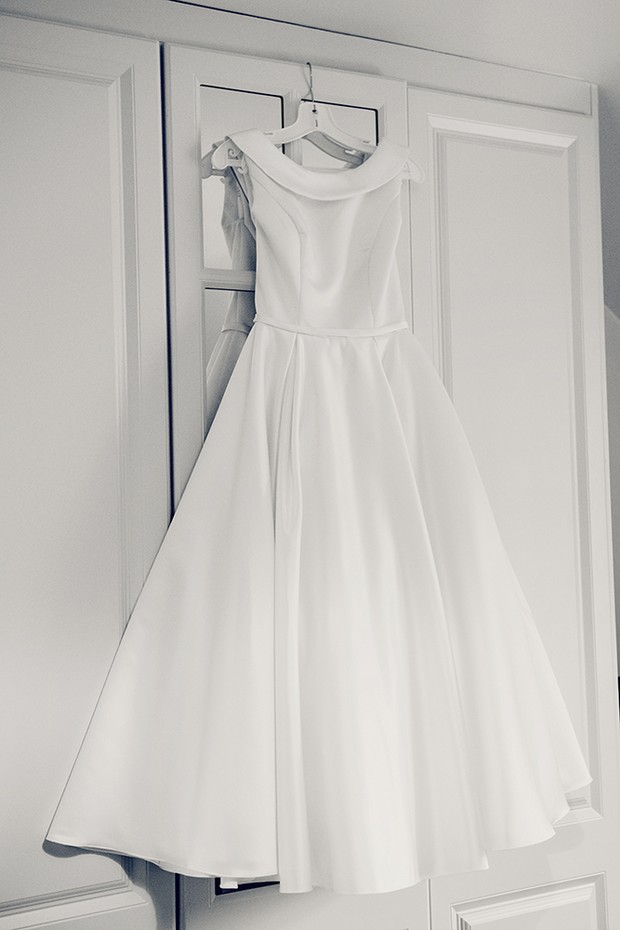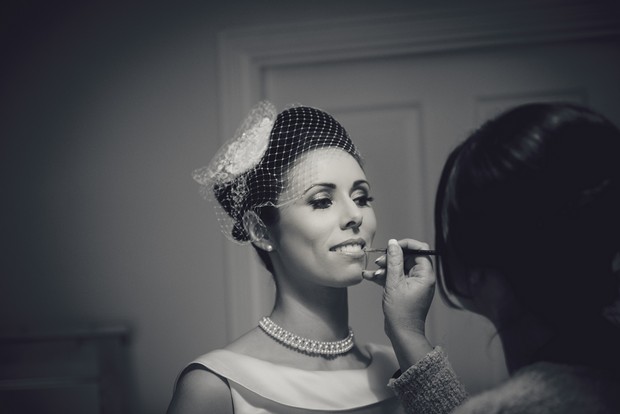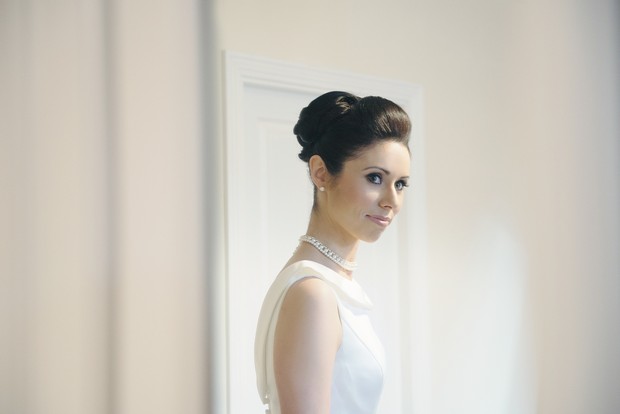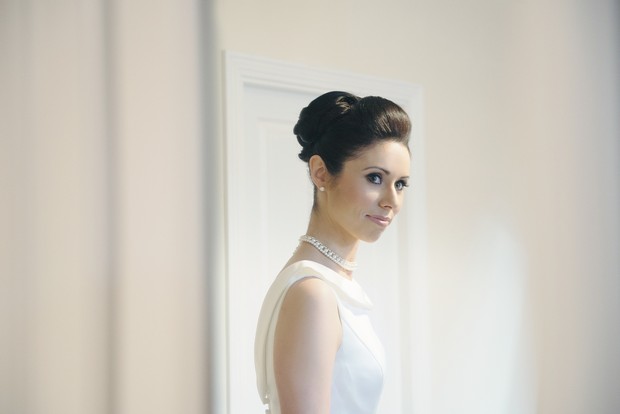 We met… At work, we were friends first and then got together about a year later on a work night out… on the Dublin Ghost Bus Tour!
Our proposal… Shane proposed during a picnic at my favourite spot in the whole world, it's a little road down from the mountain near Blackhead Lighthouse in County Clare, we called it Joseph's Road growing up and it's a very special place. You couldn't plan it, it was just perfect, the sun was shining (a rarity in the west!), it was so clear you could see out across to Galway bay and the Aran Islands, there was a horse and foal grazing in the field beside us and the sounds of a trickling freshwater stream behind us. Shane said he had to wait for a gap for me to stop eating to ask… he was waiting a while… then gave up and asked me as I had a mouthful of M&Ms.
My hair and make up… was by The Powder Room Girls. They were just fantastic, so nice to deal with and excellent at what they do.
Our ceremony… we got married in St. Patrick's Church in Mohill. Our priest was Fr. Alan Hilliard, who is the Chaplain in DIT Bolton Street and one of the nicest people you could meet. He took the time to really get to know Shane and I and the ceremony was so personal and special.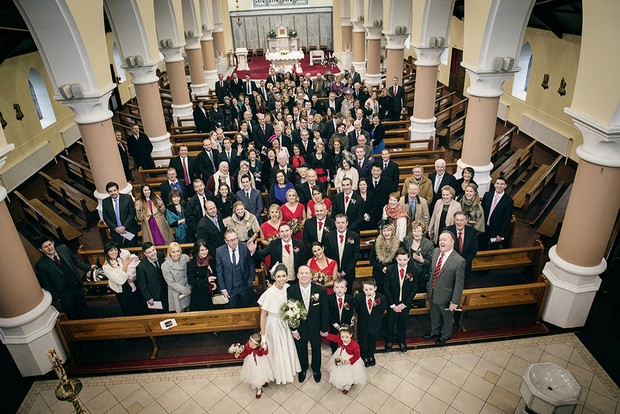 My dress & his suit… I wore a tea length dress by Sharon Hoey and my headpiece was by Emmy McCormick Bespoke Designs. Shane wore a suit by Dorian Black who were so helpful and pleasant.
We chose our photographer because… We met Ros from Couple Photography at a wedding fair in the RDS and we immediately knew that she was going to be amazing, the chemistry was just right. I knew I'd be spending a lot of time on the day with the photographer so I wanted someone I would be comfortable around and who would also be a bit of fun and so Ros was perfect. She's so quirky and fun to deal with in the run up to the day and then on the day she was calm and reassuring and utterly professional. She made such an effort with all the family and was just a pleasure to deal with. It's an odd thing to say about your wedding photographer, but she really added to the day! We had such fun taking the pictures! I'll always remember us all laughing as she said to me "Could you maybe try to look less cold?"! as we were taking some outdoor shots in December weather!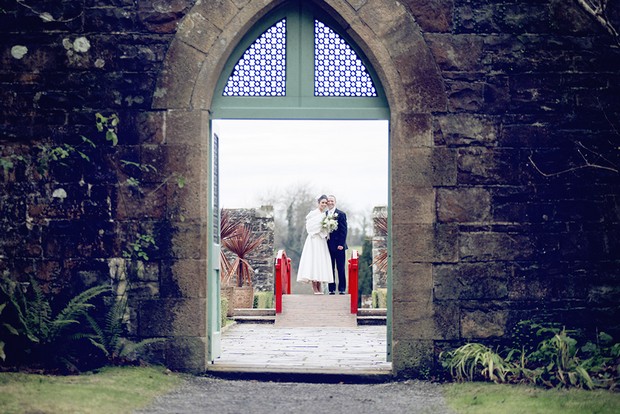 Our wedding theme/colours… Our wedding theme was a Christmas theme, Shane and I both love Christmas so it just made sense. The bridesmaids wore red dresses and the groomsmen had matching red cravats. The ballroom where we had the reception in Lough Rynn has a lot of blue in it so we had a blue and white snowflake theme with a little white snowflake on each wine glass, snowflake bauble holders and a snowflake cake.
We chose our venue because… Lough Rynn is just a beautiful castle and it's a perfect Christmas venue with a huge open fire in the reception hall. The food is fantastic and the staff are the warmest and most friendly staff you will find anywhere. Ciara McKeon in Lough Rynn was our Wedding Co-ordinator and she was just so lovely and efficient… and patient! We had actually pretty much decided on another venue who had given us a long list of rules we had to abide by: we had to arrange taxis ourselves based on the number of guests, we had to have speeches after dinner and a litany of other items. Then we met Ciara and I was asking her about taxis and she just said "Shauna it's your wedding day, why would you be worrying about taxis, we'll look after all that for you". We were sold! She was so incredibly helpful and flexible. When we came to Lough Rynn in the run up to the wedding she would always make sure we were well looked after and put us at ease about all the plans. Anything we needed whether it was special dietary requirements or laying out lanterns along the corridor, she took care of.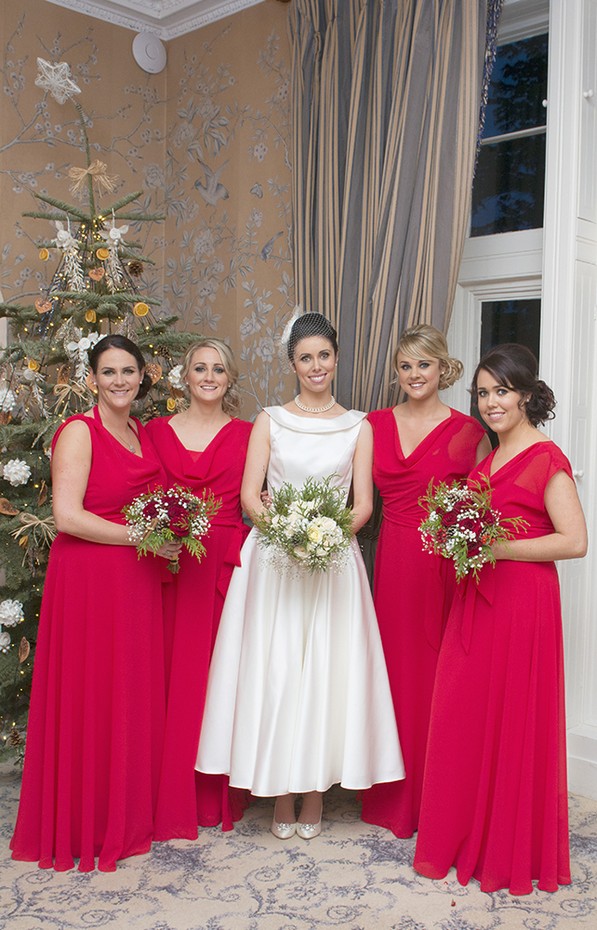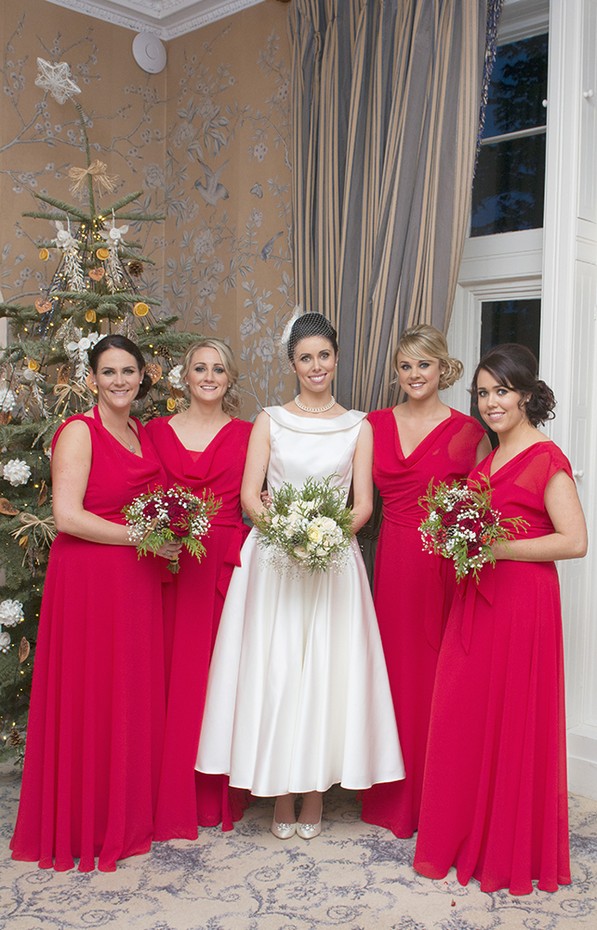 My favourite part of the wedding day… getting a chance to talk and spend some time together in the car on the way from the church to the hotel.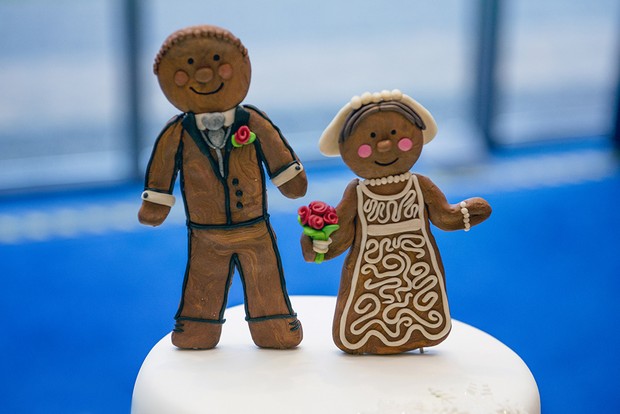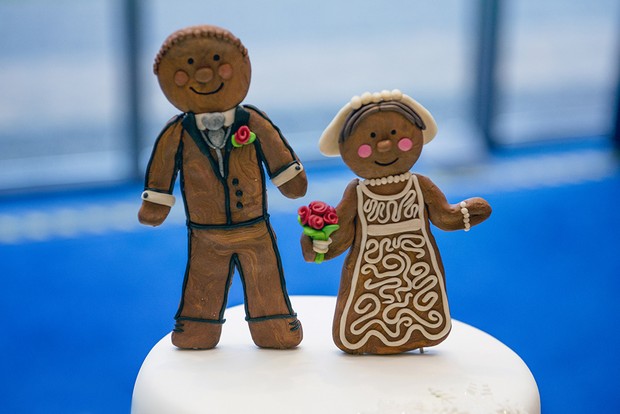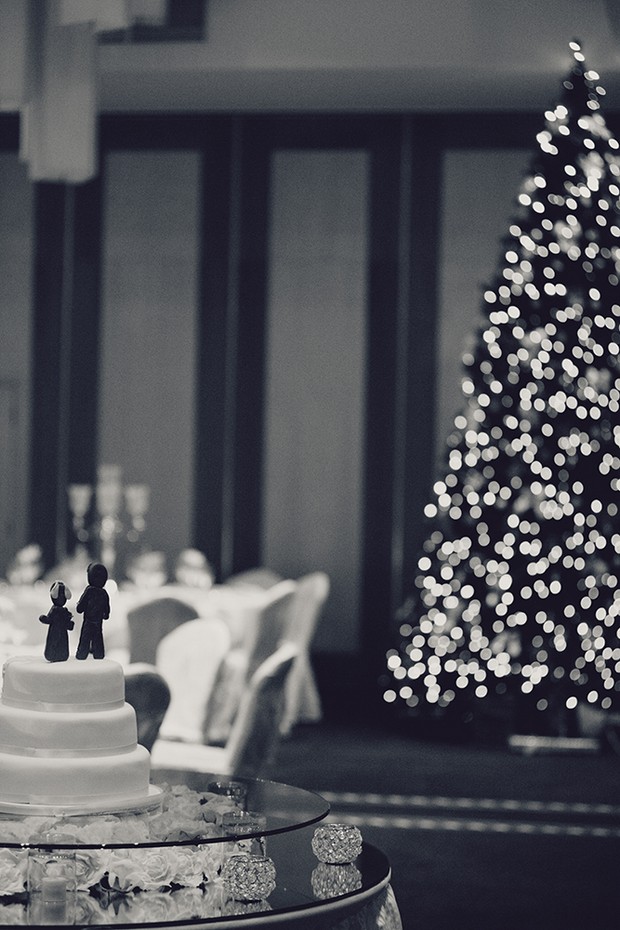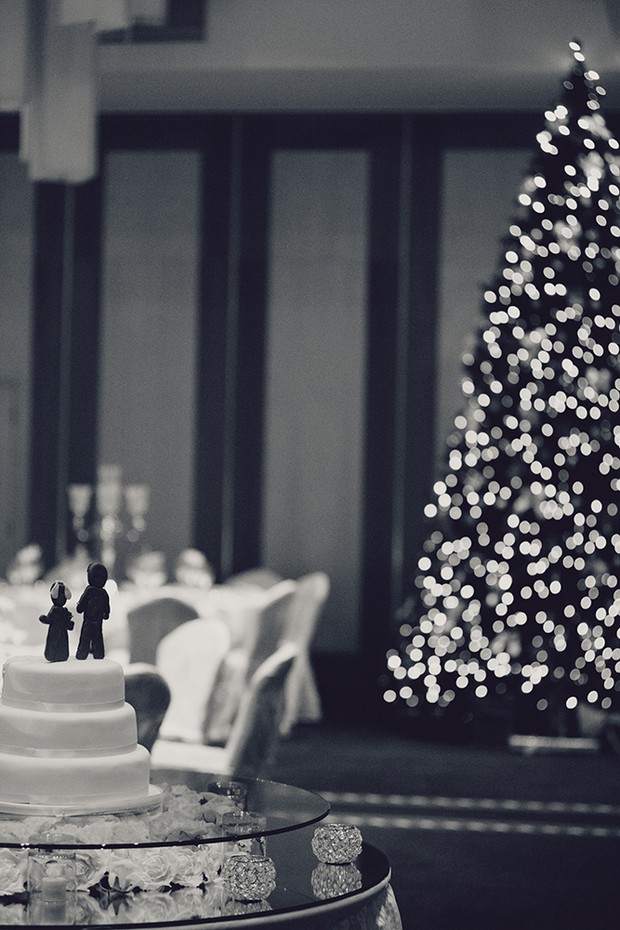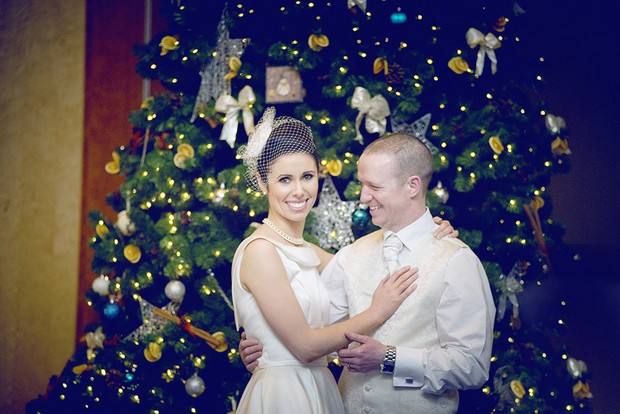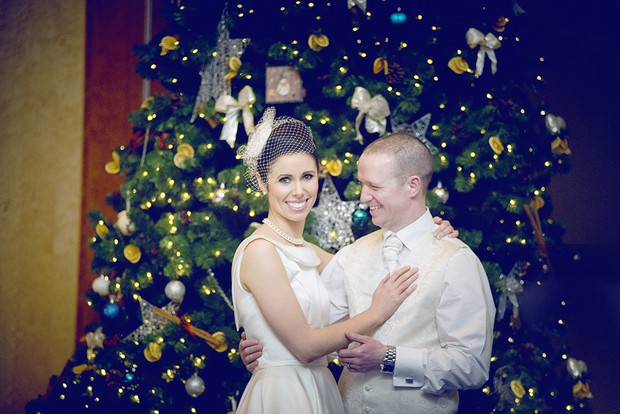 My piece of advice for other brides… Spend some time together just as a couple, even if it's only 15 minutes here and there. It helps capture the moment and allows you to take it all in because the day goes by so quickly.
Psst! Be sure to check out Shauna & Shane's fun festive engagement shoot here as well!
Suppliers 
Photographer: Ros, Couple Photography | Wedding dress: Sharon Hoey | Headpiece: Emmy McCormick | Make-up: The Powder Room Girls | Groom's suit: Dorian Black | Church: St Patrick's Church in Mohill | Reception venue: Lough Rynn Castle Hotel
The following two tabs change content below.
Former editor, current contributor, (she just can't let go!) Karen enjoys writing fashion but is known to dabble in decor from time to time. Her favourite section on the site is the Real Wedding section, followed closely by the Health & Fitness forums.