Hermione de Paula may not be a household name just yet, but for this London-based designer of all that is beautiful in boho bridal, it's surely only a matter of time before her name is as broadly recognised as the Alice Temperleys and Suzanne Nevilles before her. A designer for cooler than cool urban brides who favour a pared back style with an edge, HdeP has become one of London's most in vogue designers, receiving high praises for her collaborations with Matthew Williamson and Nicholas Kirkwood on ready-to-wear and footwear lines, and even designing luxurious silk gowns for the Queen of Thailand in her down-time.
The HdeP brand is built on a foundation where the traditional English Country Garden meets the mysterious exotic, and results in quirky and playful embellishments adorning timeless silhouettes. For many, a HdeP dress is more a piece of art than mere clothing – the designer's peculiar prints, eccentric embroidery and distinctive details exhibit a looser, more liberal attitude towards bridal.
Top quality fabrics and materials, expert tailoring and artisanal craftsmanship ensure that every dress is a bespoke beauty, made with the utmost care "by heart and hand". With a HdeP gown, brides work with the designer and her team to make sure the dress or separates are completely tailored to their style and personality. These gowns are edgy and bold, with an air of the whimsical and mischievous based in the romantic and elegant. They're worn with a wink and a nod by the fun and the funky, always completely delightful and still painfully chic.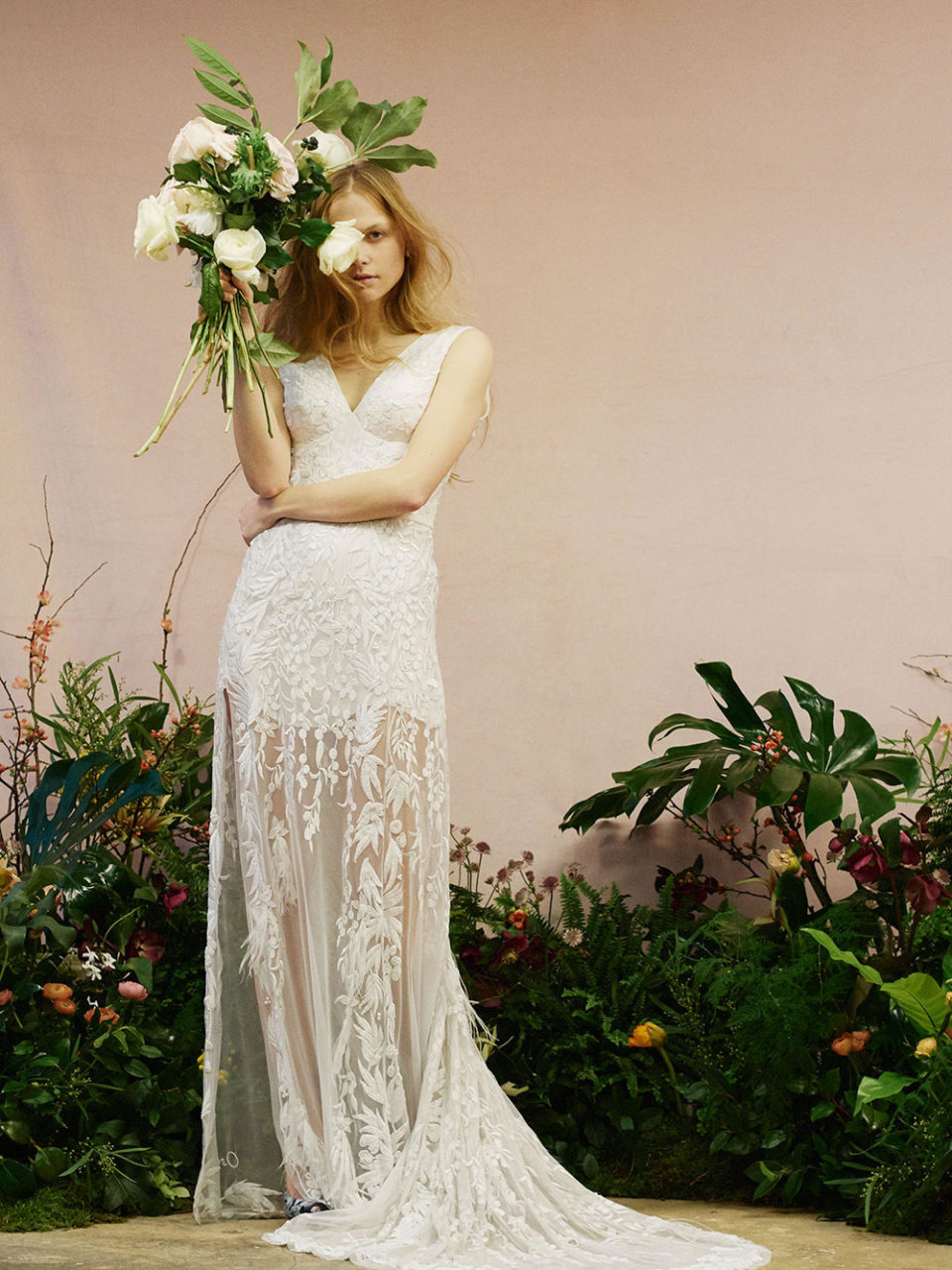 The following two tabs change content below.
Former editor, current contributor, (she just can't let go!) Karen enjoys writing fashion but is known to dabble in decor from time to time. Her favourite section on the site is the Real Wedding section, followed closely by the Health & Fitness forums.