The Boho Bride
The boho bride is carefree, romantic, confident and comfortable. Recently bohemian style brides have been hugely catered for with bridal blogs and boutiques shining a light on some incredible indie designers out there who share a love of light-as-air fabrics, dreamy A-lines and to-die-for back details. For 2017 the boho bride can go back to what was the re-emergence of the boho trend, with 70s style gowns popping up in collections like those from Divine Atelier and Jenny Packham, who are introducing some of the most prominent design features from the era into their current bridal designs.
Vania Romoff
Divine Atelier
Immaclé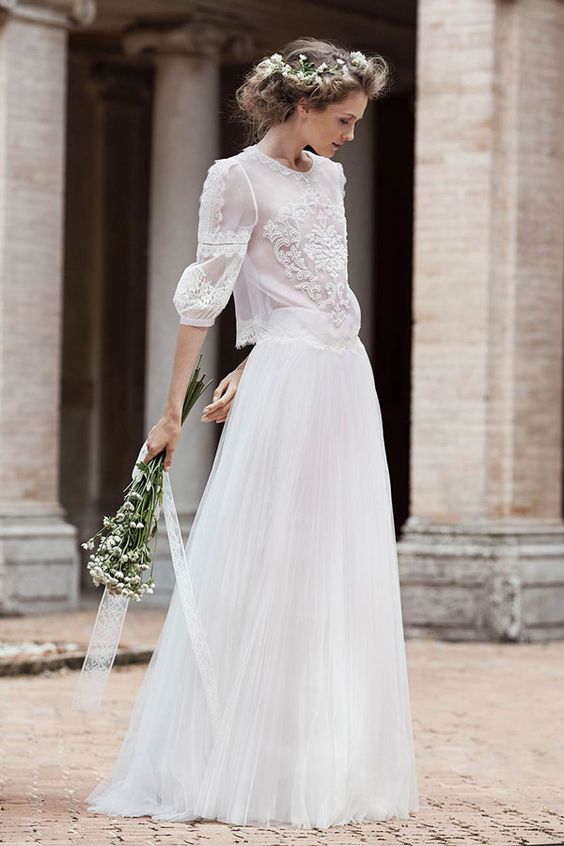 Alberta Ferreti
Yolan Cris
Bo & Luca
The Classic Bride
Many people are apprehensive about calling themselves 'classic' or 'traditional' nowadays, but when it comes to weddings, timeless gowns in traditional shapes will always win out. Classic brides look to styles that suit their personality first and the style of their Big Day second and oftentimes the overall style of the day will come directly from the bride's dress style. Of course there isn't really a particular silhouette that conforms to 'traditional' – although for many it will be the ballgown – which means it's all about what makes you feel the most comfortable, and the most like the bride you want to be for your day.
Jenny Packham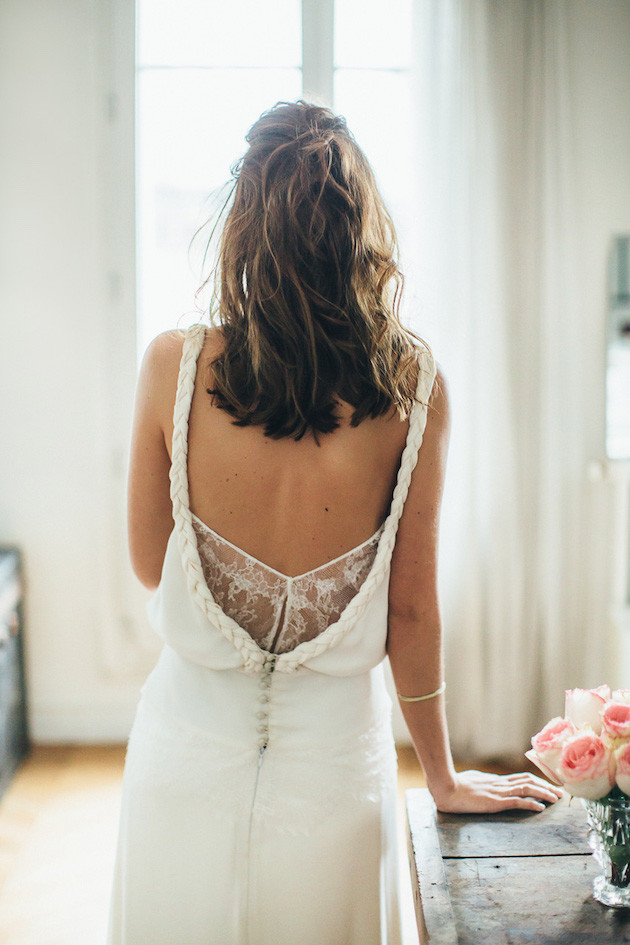 Sophie Sarfati
Chana Marelus
The Magpie
We all have a bit of the Magpie in us – sure who could resist those glitzy, eye-catching, intricate embellishments appearing on some of the most beautiful gúnas currently popping up on Pinterest and on blogs for 2017. If you're a Swarovski fiend, designers such as Anna Campbell and Needle & Thread will be right up your street, with their intricate beading adorning the most sleek and chic silhouettes. Brides with a penchant for bling are absolutely spoiled this year with some of the gorge designs out there, your only trouble will be whittling them down.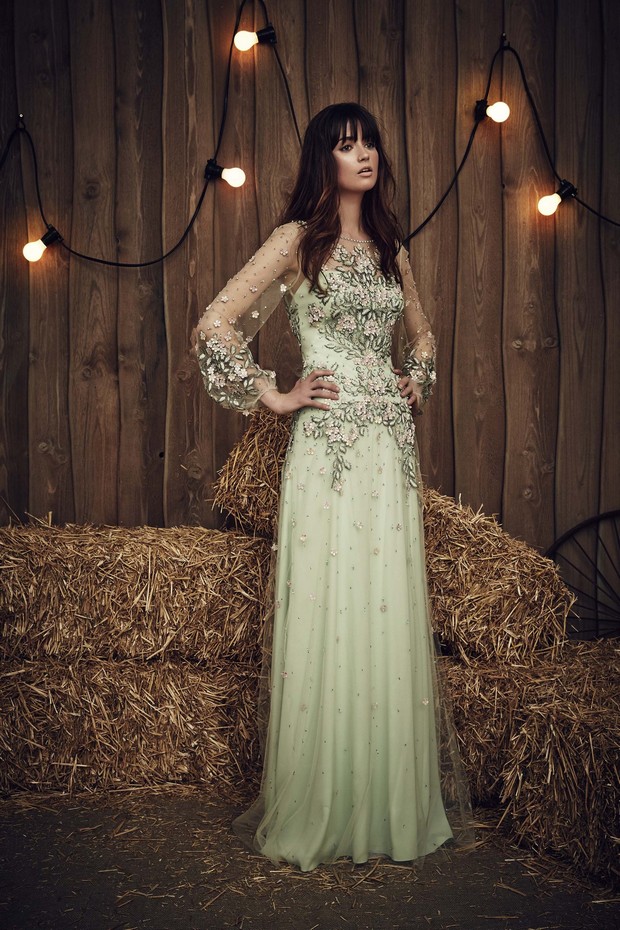 Jenny Packham
Alexander Grecco
Jenny Packham
Anna Campbell
Needle & Thread
The Fashion-forward Bride
Although in general terms fashion has become more subtle, streamlined, chic and… well let's just say Scandi and get it out of the way… there are those guys and gals looking to push the boat out for bridal fashion and make entirely new silhouettes a 'norm'. Pantsuits, jumpsuits, GoT style capes and cutouts are the fashion-forward bride's forte, and we are in love with the look. It takes some confidence to stand out from the crowd but sure if 2017 isn't the year to do it we don't know when will be.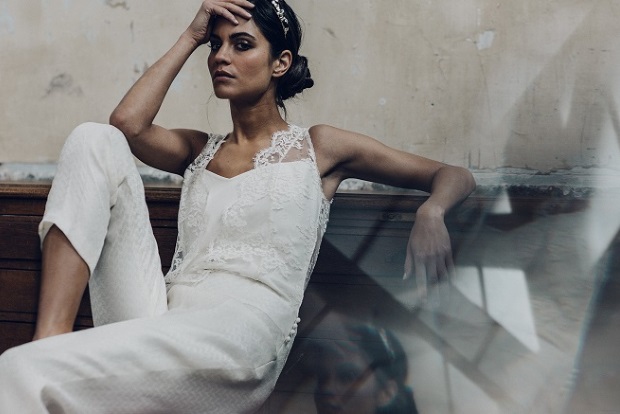 Laure de Sagazan
Rime Arodaky
Ralph & Russo
The City Bride
We must preface this by saying city brides are obviously no different to those getting married in the 'burbs or countryside. Now that that's out of the way we also have to say that the idea of a city bride does conjure some style ideas, which are namely for us; separates, tea lengths, pantsuits and shorter cocktail dresses. This year the separates reign, with midriff-baring tees and pencil skirts just ticking all sorts of chic boxes. Best thing about this look? You can probably get it for a pinch on the high street, and wear it again and again and again and again…
Inmaculada Garcia
Laure de Sagazan
Anya Dione
Amsale
The Fine Art Bride
We sound a little naff when we refer to the 'fine art bride' but believe us it's a thing! The fine art bride is all about soft shades (anything off-white will do), light as air fabrics and apparently just wind blowing around her all the time (at least when a camera is pointed at her anyway). For a fine art bride we love Alexandra Grecco, Samuelle Couture, Pronovias, possibly Mira Zwillinger and old Vera Wang, who do (did) some stunning soft yet big impact gowns that photograph amazingly.
Sarah Seven
Alexandra Grecco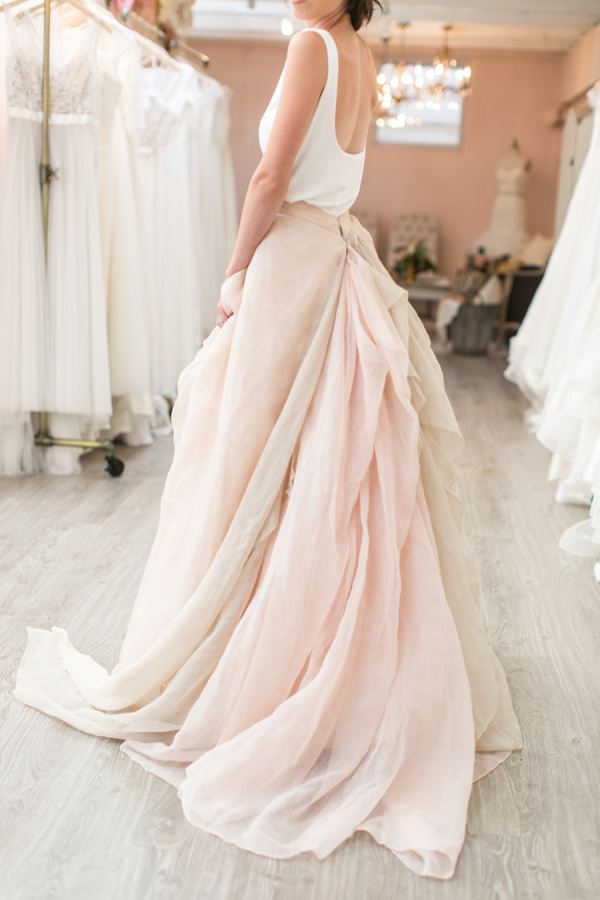 Carol Hannah
Alexandra Grecco
The Daring Bride
It's fair to say the daring bride is getting all the attention when it comes to bridal collections at the moment. Plunging necklines, cut-outs, revealing separates, mind-mindbogglingly low backs… the list of risqúe features goes on. The major concentration of daring designers at the moment is in Israel, where Inbal Dror, Berta, Gahlia Lahav and Lihi Hod are currently holding the fort but we think we'll be seeing plenty more up and coming designers willing to challenge bridal traditions with sensual silhouettes and daring features over the next year.
Inbal Dror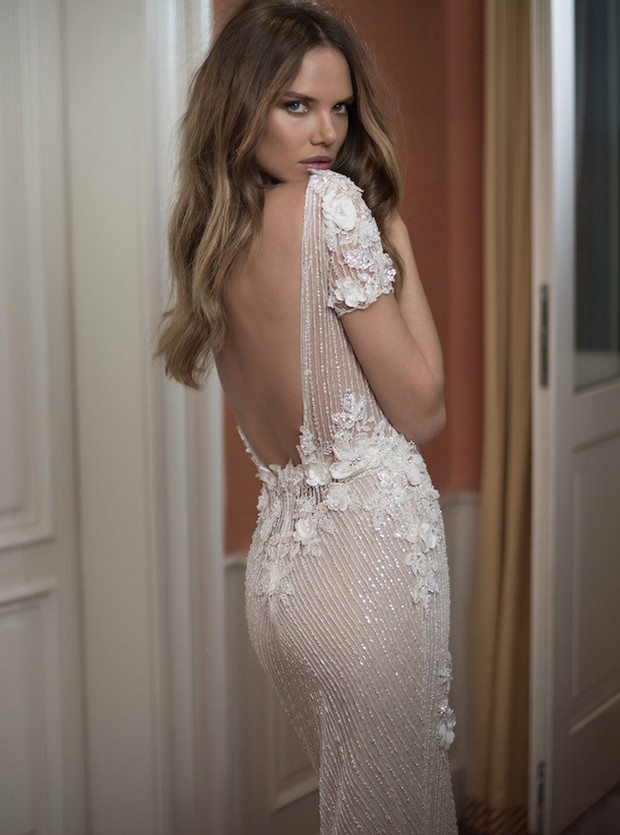 Berta
The Couture Bride
Got expensive taste no matter how much you try to repress it? These designers are for you. Rosa Clara, Viktor & Rolf, Oscar de la Renta, Carolina Herrera the list goes on (as the budget dwindles!) Couture brides are fans of the timeless; structured silhouettes, subtle features and perfectly tailored clean lines but this year designers are adding a little extra to their chic shapes in the form of bows and beading. We love the long sleeves and high necks on 2017's crop of couture gowns and can't wait to see them popping up in real weddings soon.
Viktor & Rolf
Rosa Clara
Carolina Herrera
The Contemporary Bride
We were going to say 'hipster' bride for this one but settled on cool and contemporary after much debate! As we mentioned already, separates are big in bridal again this year, and designers nailing them include Sanyukta Shtrestha, Laure de Sagazan and Sarah Seven have nailed theirs, but it's not all skirts and tees for modern brides this year. Cool, contemporary wear is also all about that muted, conservative feel from high neck, long sleeved lace gowns which are very much the dress style of the moment. For this style, look to designers such as Needle & Thread, Temperley, Suzanne Harward and Houghton Bridal for a start.
Sarah Seven
Suzanne Harward
Houghton Bridal
Laure de Sagazan
The following two tabs change content below.
Former editor, current contributor, (she just can't let go!) Karen enjoys writing fashion but is known to dabble in decor from time to time. Her favourite section on the site is the Real Wedding section, followed closely by the Health & Fitness forums.