"I knew I wanted a tea-length dress, so when I tried it on, I loved the uniqueness of the style, and the 'Audrey Hepburn' feel to it… it was love at first sight!"
The couple: Debbie O'Shea and Anthony Corrigan
Length of engagement: 9 months | Wedding date: 16th October 2014
Wedding venue: Clonabreany House, Kells, Co Meath
Photographer: Kathy Silke Photography | Second Shooter: Heather Byrne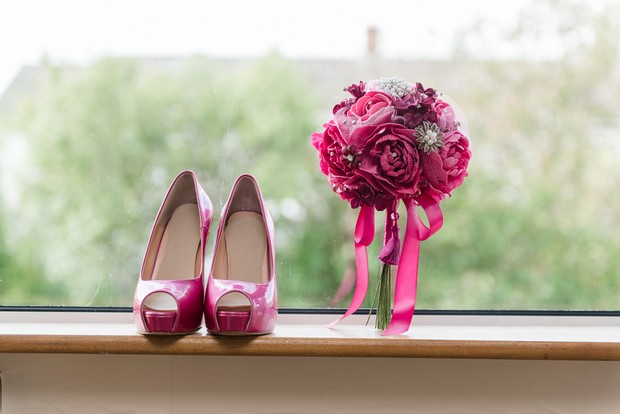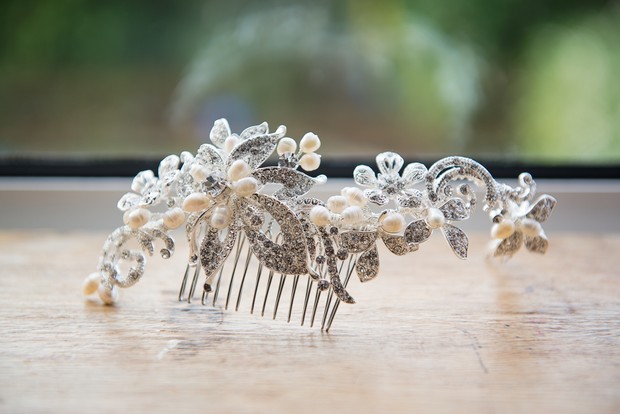 We met… Online! We met on match.com and hit it off on email first. It took a few weeks for him to ask me out but when he eventually did I was going away for two weeks to the US on holidays. So, when I got back, I emailed him to see if he was still interested and he said he was… So we met in Findlaters in Howth on a snowy night in December 2010 and hit it off!
Our proposal… It was my (ahem) 40th birthday last January and he popped the question while I was watching Emmerdale in my purple fluffy pyjamas, no make-up, with a glass of Prosecco in my hand! I had no idea. He had thrown me off the scent too earlier in the day by giving me an Eternity ring for my birthday, declaring 'This is not THE ring' etc… so when he got down on one knee I was genuinely shocked!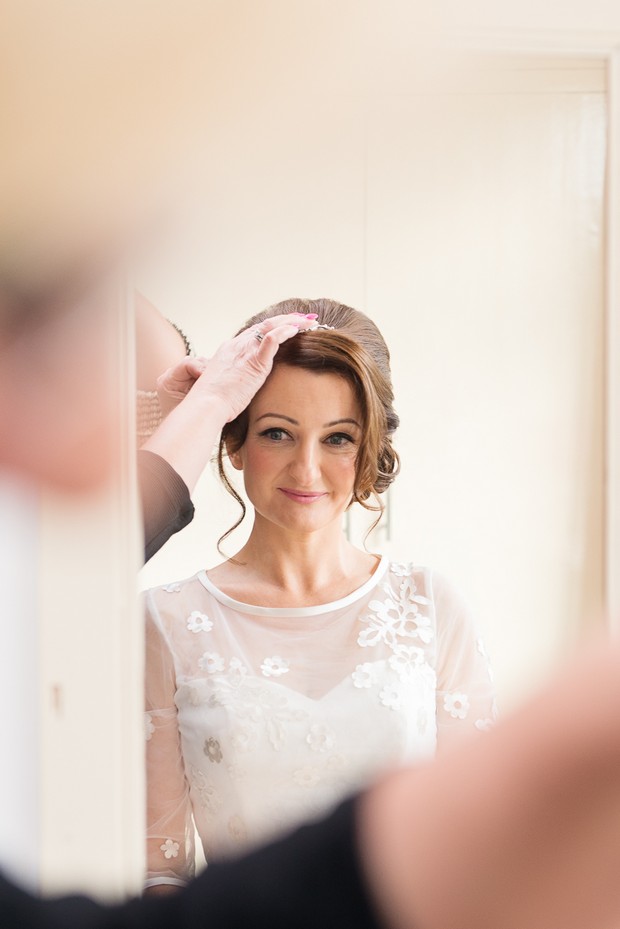 My hair and make up… were by The Powder Room Girls. I can honestly say, I never felt or looked better than on my wedding day… I absolutely loved my hair, it was so in keeping with the dress… Susan and Rhona excelled themselves!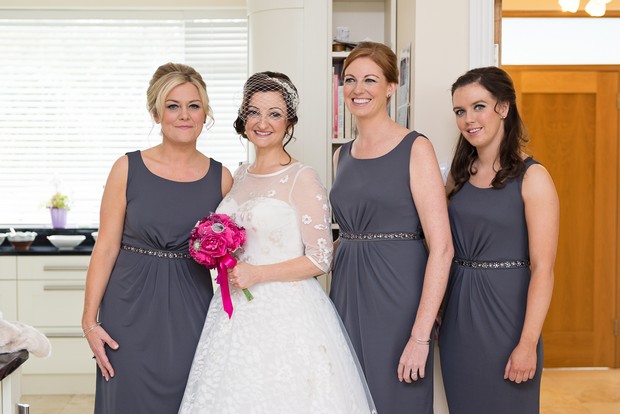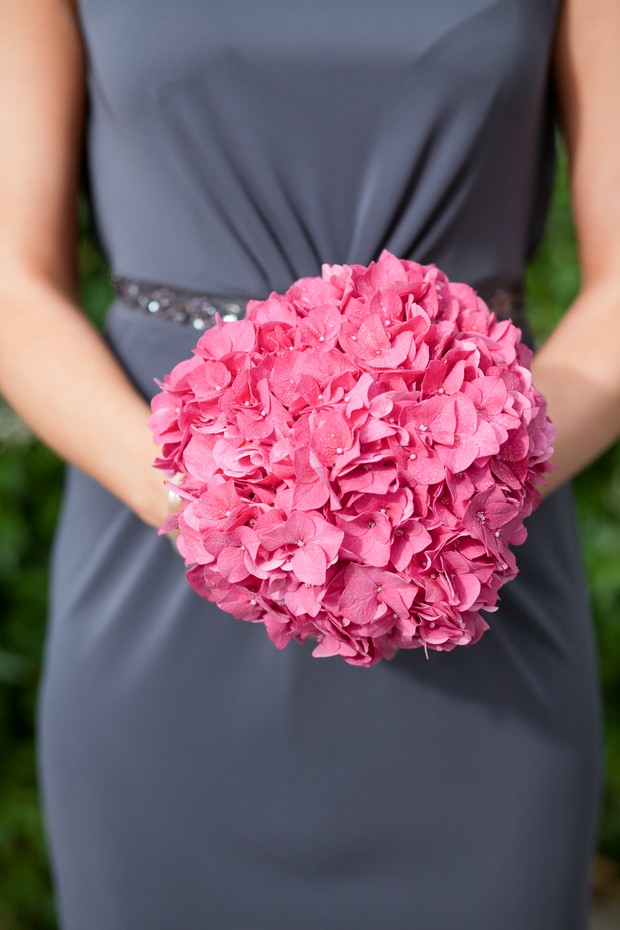 Our wedding theme/colours… The theme was to have a really good party. Our colours were navy, grey and pink.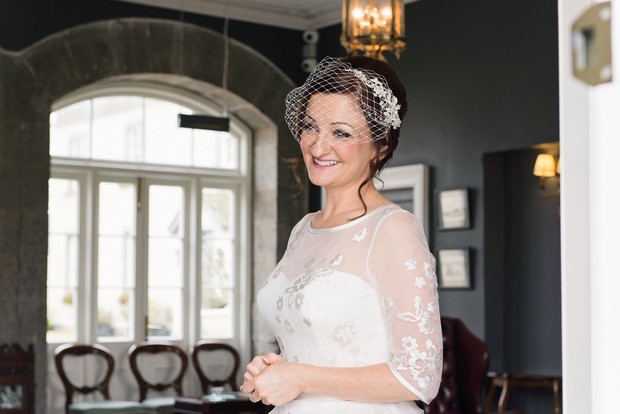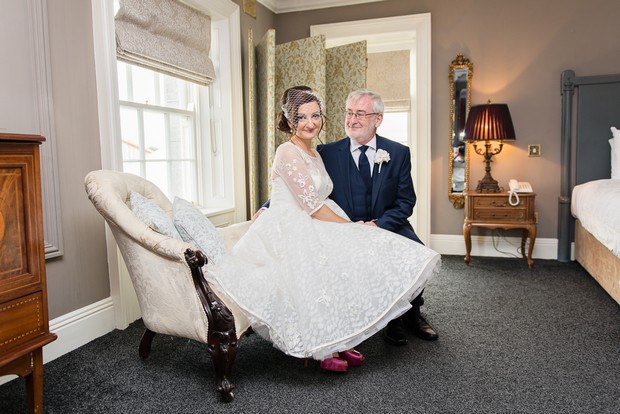 My dress… Was by Justin Alexander and I bought it in the Bridal Outlet in Baldoyle. I knew I wanted a tea-length dress, so when I tried it on, I loved the uniqueness of the style, and the 'Audrey Hepburn' feel to it… it was love at first sight! I bought my hair clip in Alexanders Bridal in Dublin and added the net myself (well, my aunt did!) My aunt also created my bouquet – I had always wanted a brooch bouquet so she made one from old brooches in the family from my grandmothers, mother, aunts etc… It was so personal and I have it to give to my daughter in the future. And my shoes were pink… I bought them in Cinders.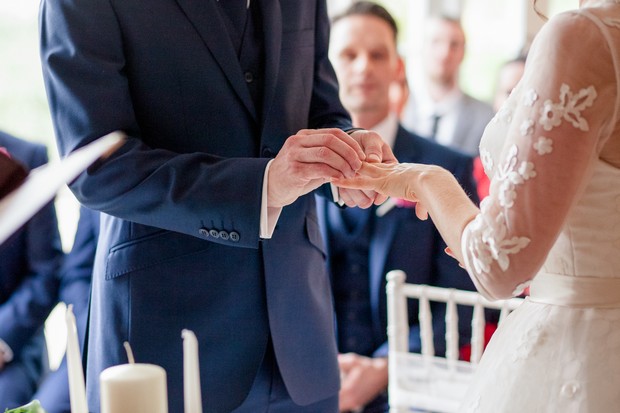 Our ceremony… was in Clonabreany House. We had the marriage performed by the Registrar, and then our local priest blessed the marriage in a really lovely, personal ceremony. The two elements to the ceremony worked beautifully together, even when I was slightly hysterical (laughing!)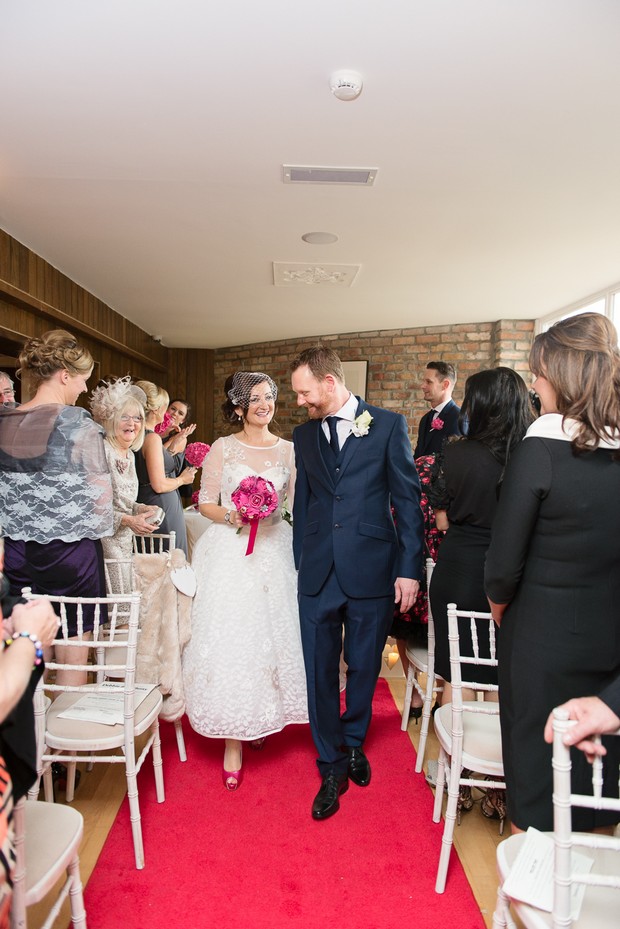 We chose our venue because… of the fabulous but relaxed environment. Clonabreany House is renowned for its amazing food and professional staff and we got exactly the package we wanted. Nothing was a problem. The staff made sure that every detail was planned well ahead and we moved through the day without even noticing the usual transitions between ceremony to the drinks, drinks to dinner, dinner to the dancing. They excelled themselves.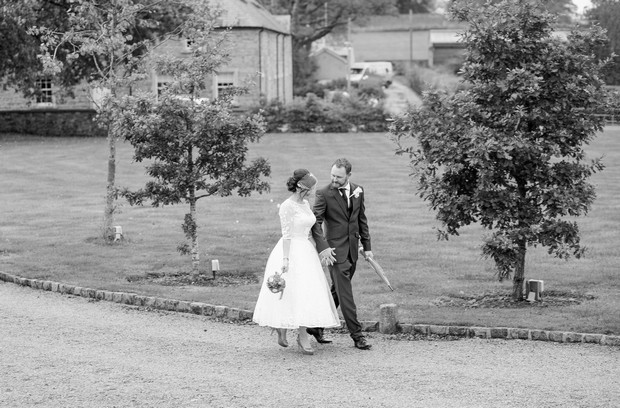 We chose our photographer because… we really loved Kathy's (Kathy Silke Photography) attitude, and her eye. She immediately put us at ease, she was gentle but got the shots that she wanted! We wanted a relaxed style of photography to go along with the relaxed style of day so Kathy captured some fabulous moments throughout the day and I think the photos really reflect how great it was, and all the love in the room!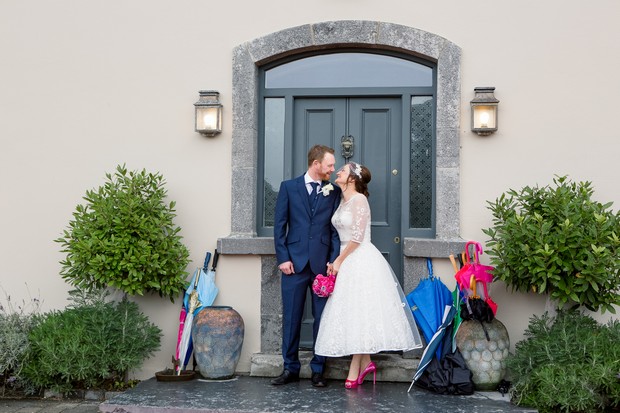 We chose our wedding coordinator because… Clonabreany House has a wedding coordinator, Jane Shackleton, who was part of the wedding package. She and her team were excellent. I cannot rate them highly enough, they worked tirelessly for us and thought of every detail of the day.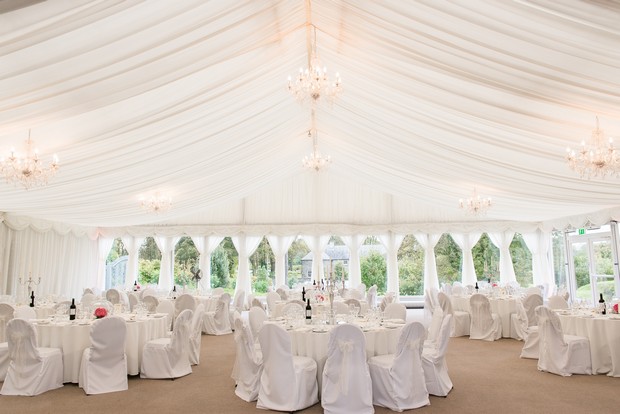 Our menu… was a starter of Chicken Milles Feuilles (definitely not your average vol au vent!), followed by Hake in a Citrus Sauce or Fillet of Beef (done to everyone's individual requests which was seriously impressive), and a His n' Hers dessert of lemon tarte and chocolate fondant. Delicious. Gerry Meade, the Head Chef, advised us on the menu and we took his lead, which was great because he knows his food.
My favourite part of the wedding day… was when our Wedding Coordinator whisked us away to the bridal suite for a small break while our guests were being seated for dinner. It gave us an uninterrupted half an hour to ourselves where we could laugh and chat about the day so far. It was a most needed, and most welcome pause in the day which recharged our energies for the party that was about to start!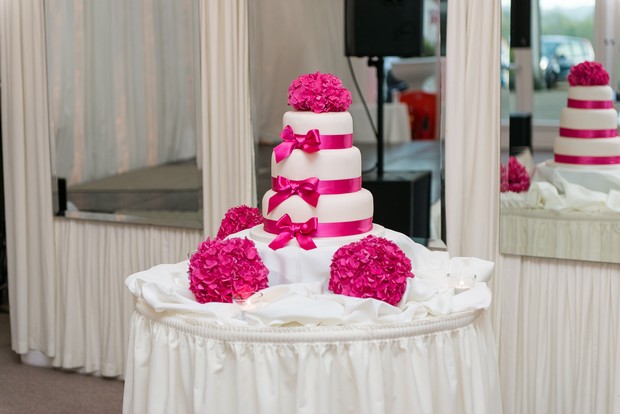 My piece of advice for other brides… Enjoy it. Enjoy every moment. It's such an exciting time and a day you will never forget. Take a moment during the day to steal your groom away for some one to one time so that you can breathe and chat about the day so far. Decide on what you want to remember and spend on that. We wanted a party so we concentrated our money on the food, booze and the band. All three added up to a really good party we're all still talking about!
The following two tabs change content below.
Former editor, current contributor, (she just can't let go!) Karen enjoys writing fashion but is known to dabble in decor from time to time. Her favourite section on the site is the Real Wedding section, followed closely by the Health & Fitness forums.