"I think nearly every girl has dreamed of getting married in a castle."
The couple: Margaret McDevitt and Colm Laird
Length of engagement: 10 months | Wedding date: 2nd March 2013
Wedding Ceremony: Our Lady Mother of the Church, Castleknock, Dublin 15
Wedding Venue: Luttrellstown Castle, Castleknock, Dublin 15
Photographer: Ann McNamee, Paper Hearts Photography
We met… when I was 17 and Colm was 18 on holidays in France and we have been together since. It was love at first sight!
Our proposal… was in one of my favourite places in Ticknock in the Dublin mountains. It was really special. I wasn't expecting it but I probably should've known something was up when Colm woke me to go for a romantic stroll at 7am on Saturday morning! He had dinner with my Dad the night before and asked him which I thought was a lovely touch. By 9am I was getting voicemails from my dad wondering did I have any news!
My hair and make up… was by Rebecca and Janet from the Power Room Girls. They were just amazing, I've never felt so beautiful. My hair and make-up was still perfect at 2am on the dance floor for photos!
My dress… was a beautiful Paloma Blanca lace and silk dress from Truly Bridal in Naas. I fell in love with it the second I saw it.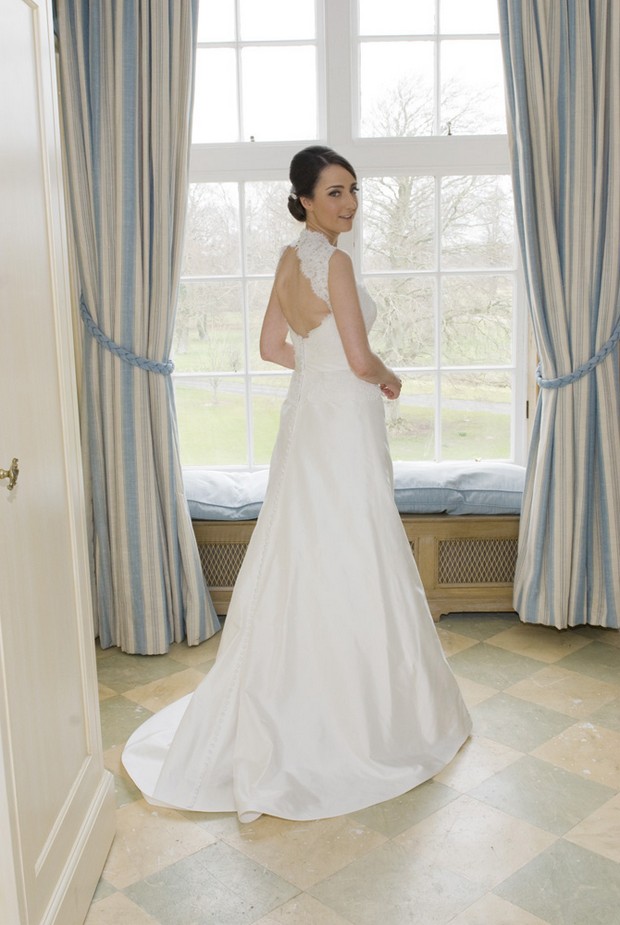 Our wedding colours… were black, cream and soft pinks. Our wedding was black tie, we wanted it to be elegant and simple. My bridesmaids wore full length black dresses from Coast. My mum chose the most beautiful burnt orange outfit and it looked fantastic in all of our family photos against the black dresses.
Our ceremony… was held in my parish church in Castleknock. It was magical walking down the aisle of the same church that I made my communion and confirmation in. It as beautifully decorated with flowers and hundreds of candles.
We chose our photographer because… We loved Ann's (Paper Hearts Photography) mix of traditional portrait and documentary style wedding photography. I wanted beautiful photographs that I could look at forever and remember every part of the day. Colm wanted to spend as little time as possible posing for photos and couldn't understand what all the fuss was about in choosing a photographer! After meeting Ann for the first time we knew she was perfect for us and would capture our day beautifully without any fuss. She took a list of all the photos that were important to me, like ones of my whole family together and ones of my close friends, so that I didn't miss out on any of the ones I wanted. She was so much fun to have around, all of my family adored her. We have such stunning photos of the whole day and we didn't feel like we spent much time at all posing for photos.
We chose our venue because… we really wanted to keep everything local. I think nearly every girl has dreamed of getting married in a castle. My mum and I visited Luttrellstown castle and instantly fell in love with it. It is such a beautiful and romantic venue. The staff were amazing and looked after us so well. We loved that we had the whole venue to ourselves.
Appetizer
Three Way Duck Terrine, Spiced pear Chutney, Spinach Mayonnaise
Soup
Leek & Potato, Chive Crème Fraiche
Main
Fillet of Beef with Celeriac Puree, Red Onion Marmalade, Red Wine jus
or
Herb Crusted Fillet of Turbot, Garlic Mash Potato, Slow roast Tomato
Dessert
Assiette of Raspberry with Macaron, Friande & Gataeux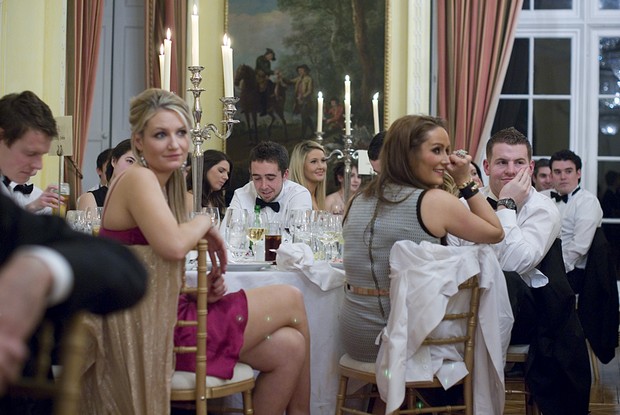 Our honeymoon… was to Hong Kong and Thailand. Our flight was delayed leaving Dublin so we missed our connecting flight to Hong Kong from Charles de Gaulle. They put us up for the night and we spend a day in Paris which was such a romantic bonus!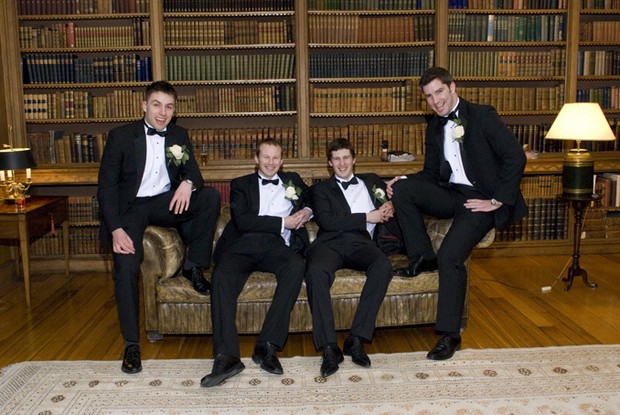 My favourite part of the wedding day… every second of it. After all of the planning and excitement, the whole day was just perfect. I felt like I was in a dream. I wouldn't change a thing.
My piece of advice for other brides… try to stop a few times throughout the day and just take it all it. It's such a magical day but it'll be over before you know it.
The following two tabs change content below.
Former editor, current contributor, (she just can't let go!) Karen enjoys writing fashion but is known to dabble in decor from time to time. Her favourite section on the site is the Real Wedding section, followed closely by the Health & Fitness forums.