"It was the perfect day, we both agreed that we wouldn't change a thing, even the rain!"
The couple: Barry McElhone & Aileen Smyth
Length of engagement: 2 Years | Wedding Date: August 2nd 2014
Wedding location: Leixlip Manor & Gardens
Photographer: Konrad Kubic Photography
We met… at a friend's 21st in December 2005, but we didn't get together until July 2006, with a little help from our mutual friend and Bebo!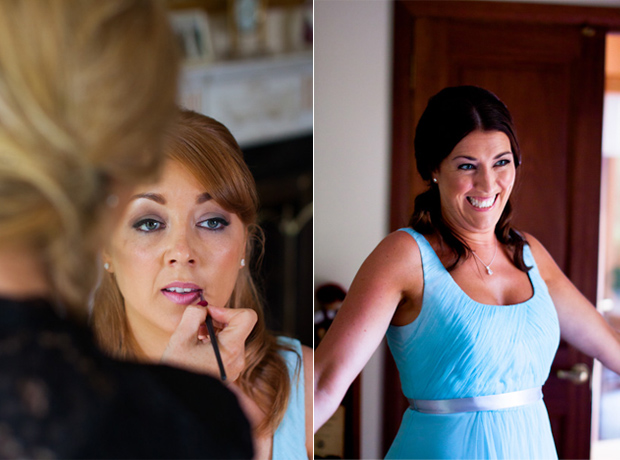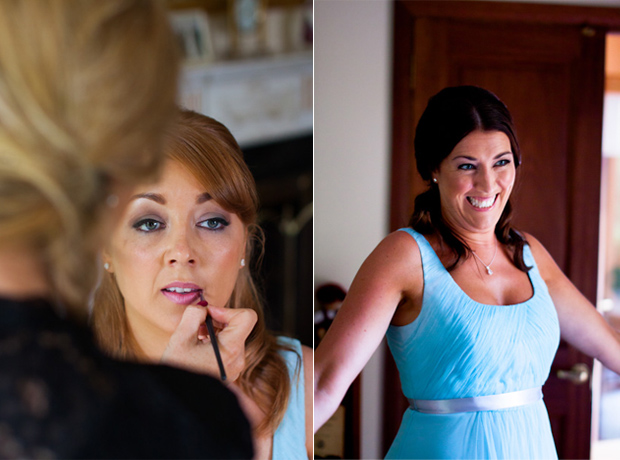 My dress… was an Alan Hannah dress from Blush Boutique in Belfast. Initially I had intended to go for a short dress but once I tried this on, I knew it was the one! It was such a fun dress to wear, the gorgeous train was a real guilty pleasure! I loved every minute in the dress!!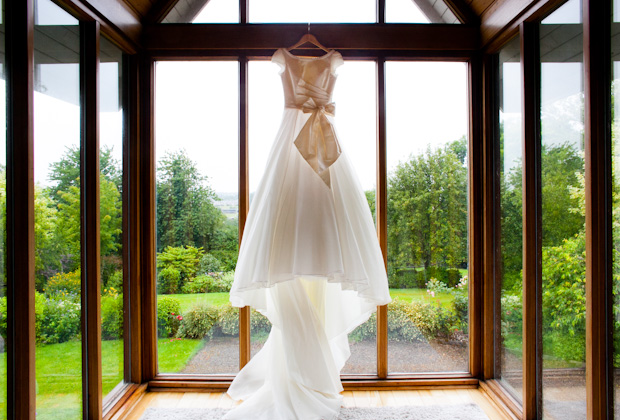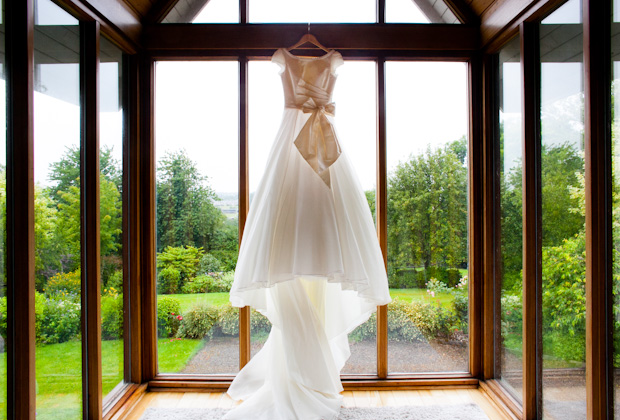 Our proposal… was a real surprise to me, although we were going out almost 6 years, I didn't expect it just yet! It happened at home on an ordinary Saturday morning; Barry went downstairs to make a cup of tea and returned with a ring!
My hair & make-up… Anne Marie Doherty from Athboy came to the house the morning of the wedding and did all our make-up. I was delighted with Anne Marie from the start, she had a real calming influence on all of us! Carolyn Clinton co-ordinated our hair, I never wear my hair up and Barry specifically requested that it was down!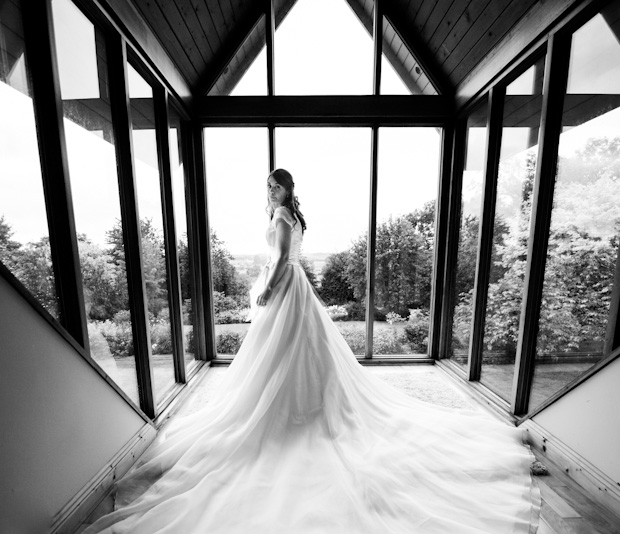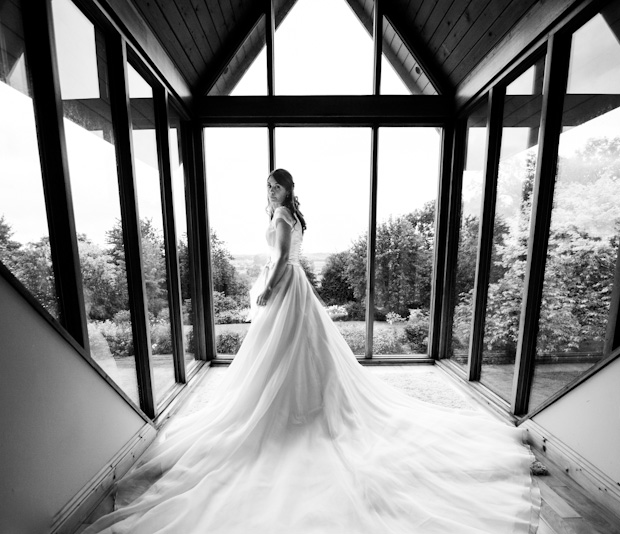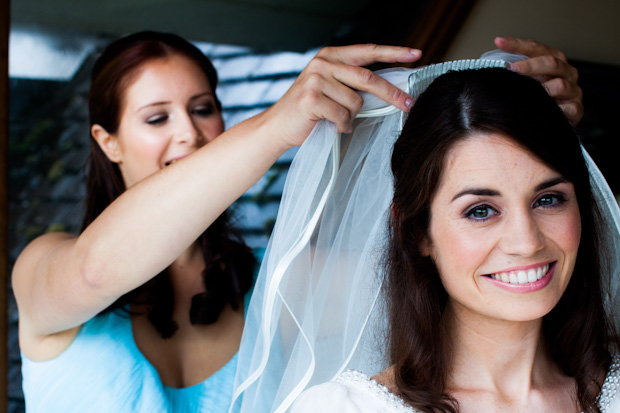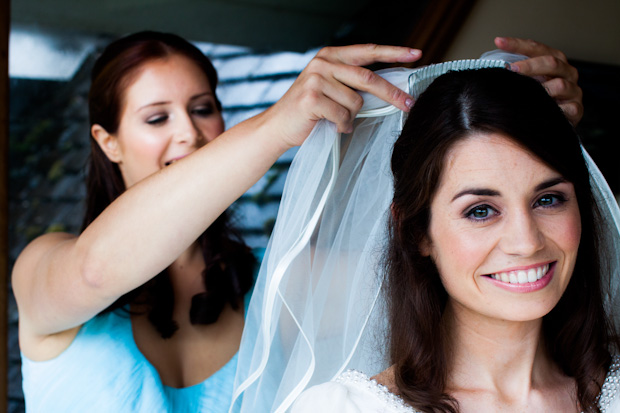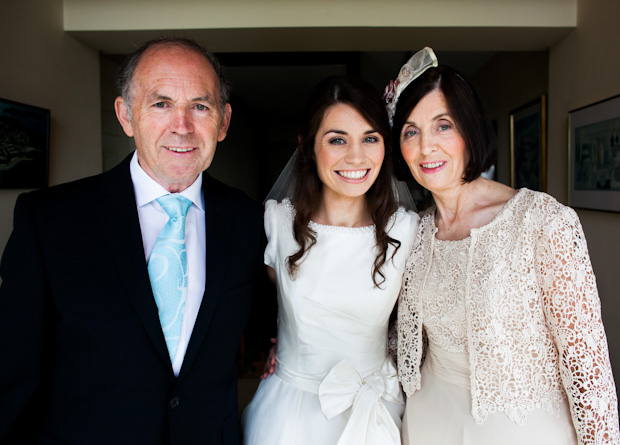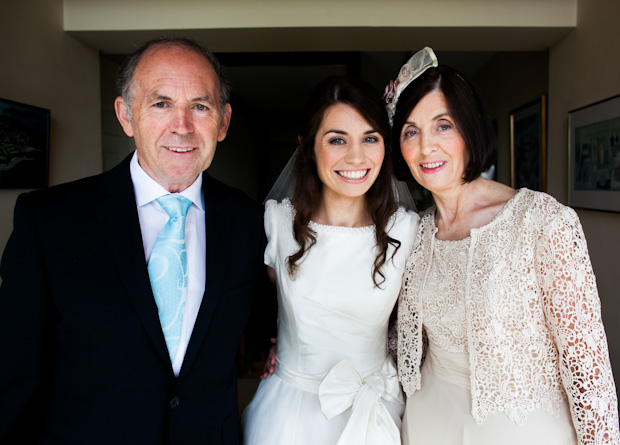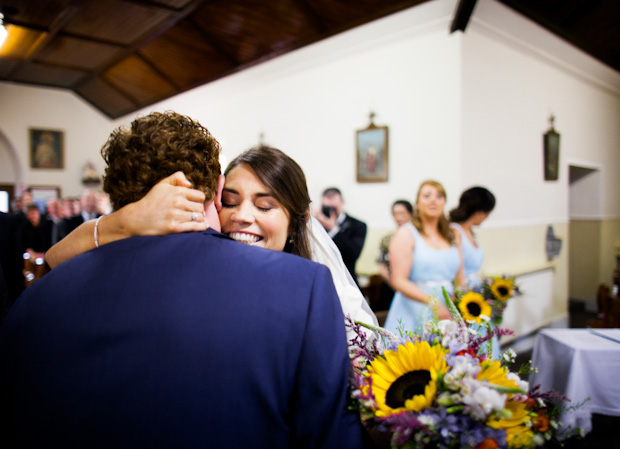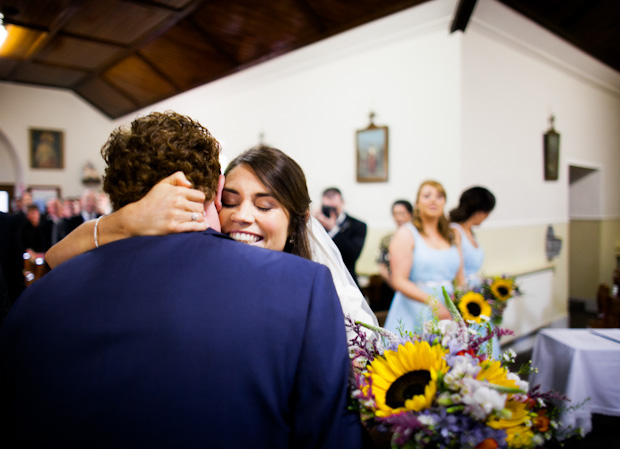 Our ceremony… was the most important aspect of the day to us. We were blessed that my cousin is a priest and married us in my childhood church just down the road from my family home. My cousin made it very personal to us and was a wonderful support throughout the preparations. As our church is very small we spent a long time choosing the right type of music and settled on a cellist and pianist from Sacred Sounds. There were particular pieces of music that were very special to us and Sacred Sounds were great in arranging these for us. Our neighbour, who is a florist, did our bouquets and candle arrangement, and my mother did all the flowers in the church which came from our garden at home, so this was very special to us.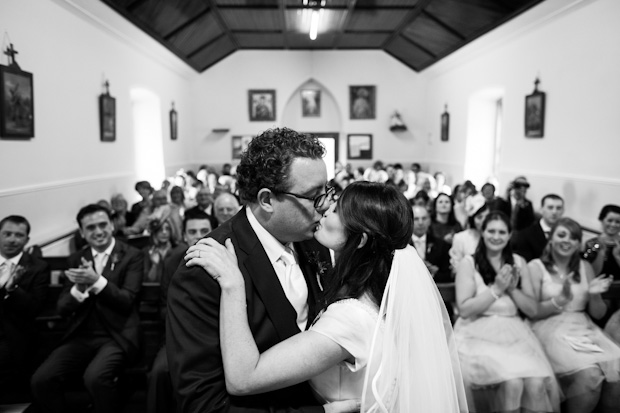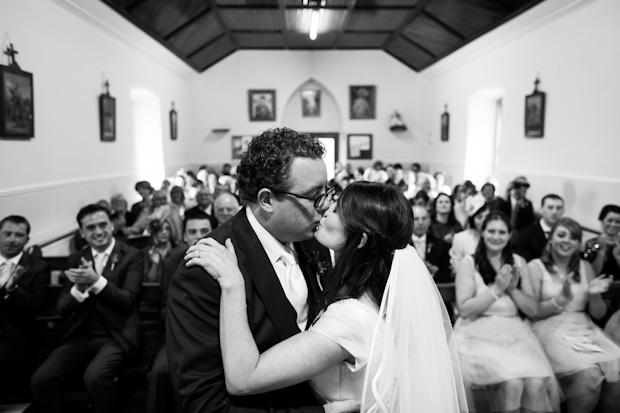 We chose our photographer because… we loved Konrad Kubic Photography's relaxed reportage style. He had a tough job on the day due to the rain, but we were so impressed with his efficiency and he had a real calming effect.
What our bridesmaids wore… I had three wonderful bridesmaids, my best friend Siobhan, Barry's sister Laura and my sister-in-law Claire. I decided on short dresses from early on and found the perfect dress in Coast for Debenhams, I got a dressmaker to stitch on the ribbons and bows; we thought that seeing as I had a bow it would be nice if they had one too! Barry's groomsmen were his brother Peter, his best friend Dave and my brother Edward. We accidentally stumbled across ties for the boys that were the perfect colour to match the dresses and these went beautifully with dark grey suits.
We chose our venue because… we loved the walled gardens that surrounded Leixlip Manor, and the simplicity of the manor. It was important to us that the venue was exclusively ours and it really is with Leixlip Manor & Gardens. They were really wonderful; we had arranged a reception in the walled gardens however due to the rain this wasn't possible, so this called for some last minute changes; but Lesley and her staff were just so efficient, we just felt so safe in their hands and that meant so much. Leixlip Manor was such an intimate venue, the music that we arranged for the garden was moved into the conservatory and this created such a lovely, relaxed atmosphere.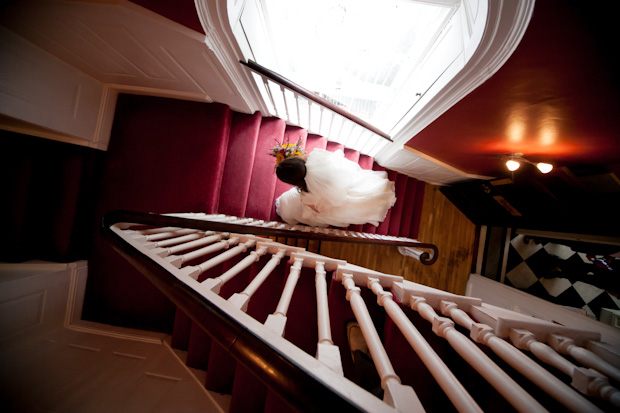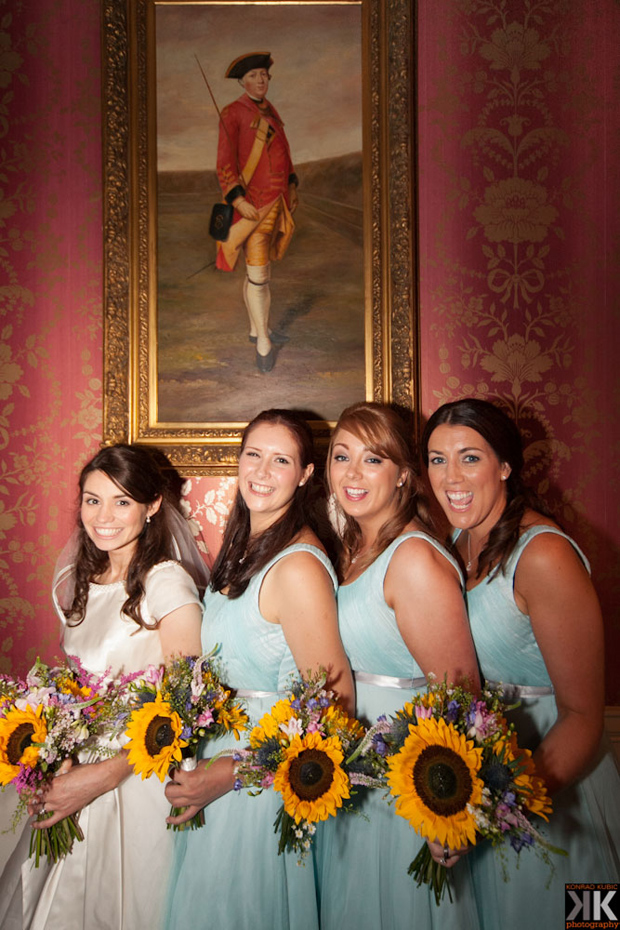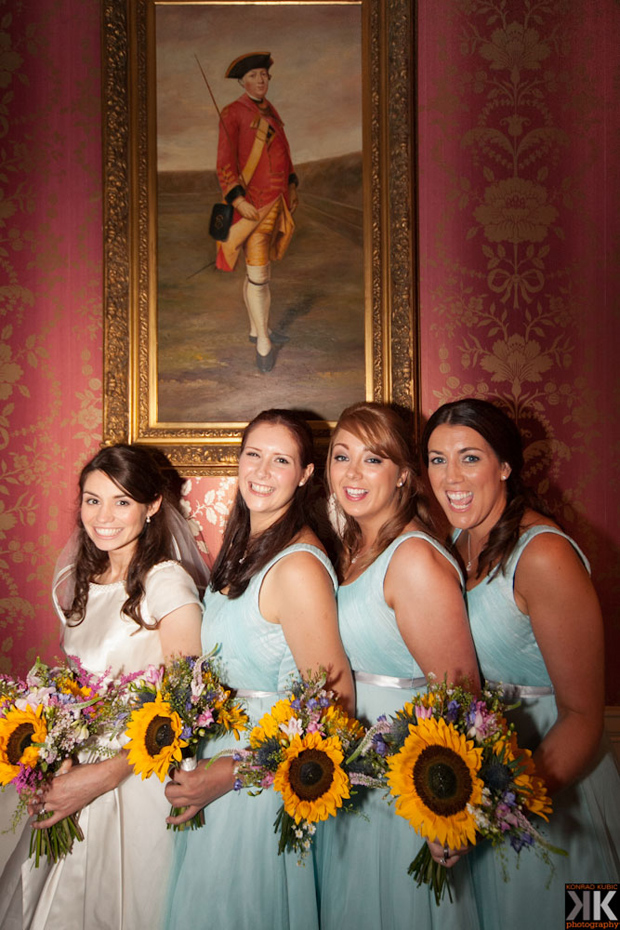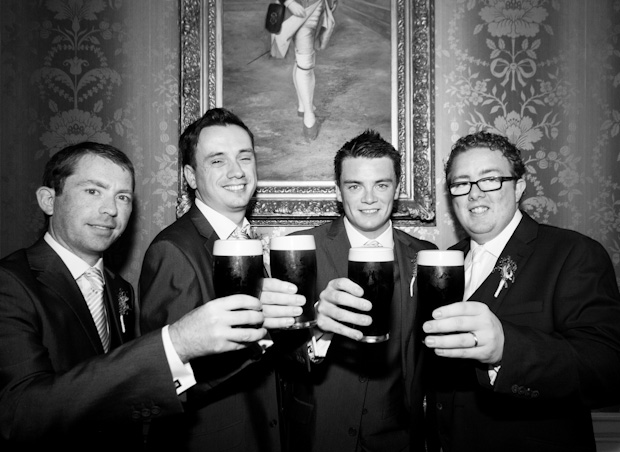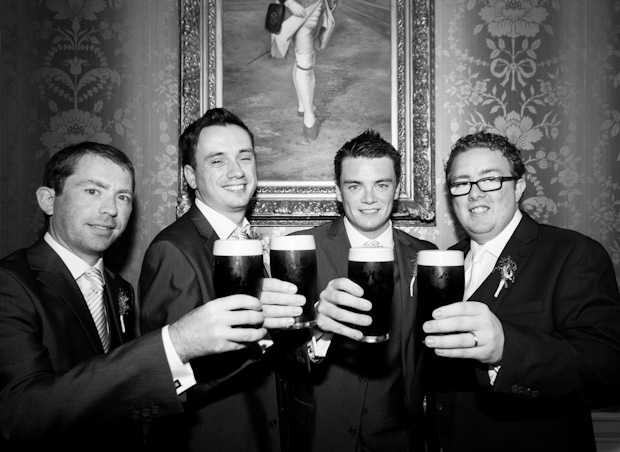 His suit… Barry really wanted a blue suit and found the perfect one in Austin Reed in Arnotts.
Our wedding theme/colours… We didn't really have a theme as such, but I was always drawn to soft pastel colours so that influenced the colour of the bridesmaid dresses. We knew from the start that we wanted a relaxed and simple day, and something that reflected the type of couple that we are (invitations and table plan were by Appleberry Press).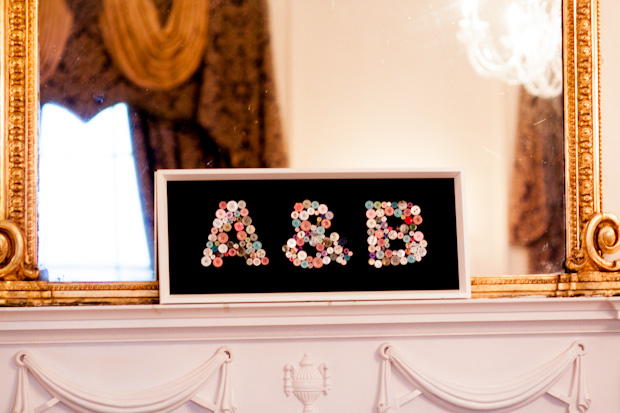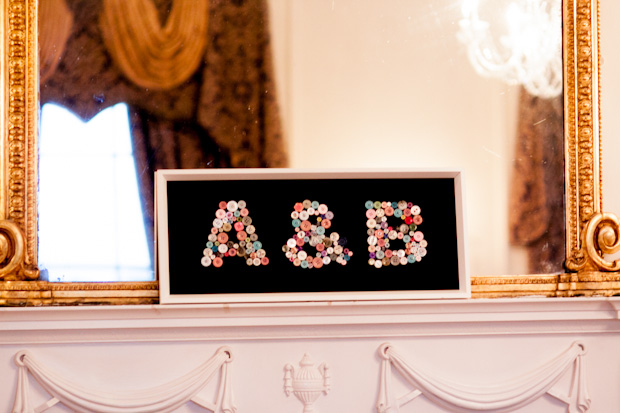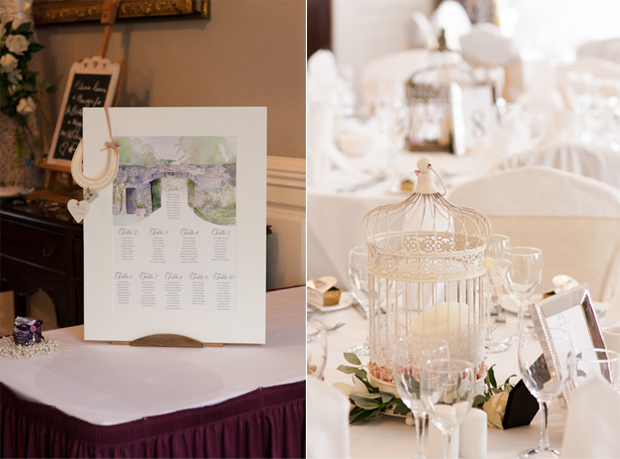 Our menu… was Chicken Tian to start, Plum and Parsnip soup followed by a choice of Fillet Steak or Sea Bream, dessert was Dutch Apple Pie. We had two cakes! We ordered a beautiful birdcage cake which consisted of layers of Rocky Road, Jam & Cream Sponge, Chocolate Sponge and Pistachio Cake. But I also wanted my mother to make a fruit cake, which was originally intended for the kitchen but she did such a wonderful job we decided to display and cut it. Our friend Esther made a mini Barry and Aileen for the top of it!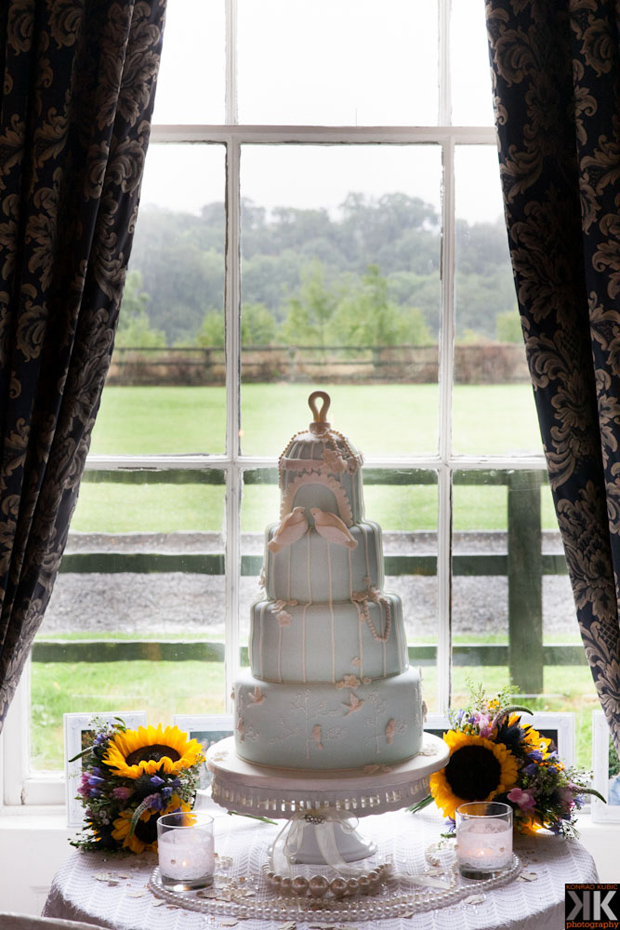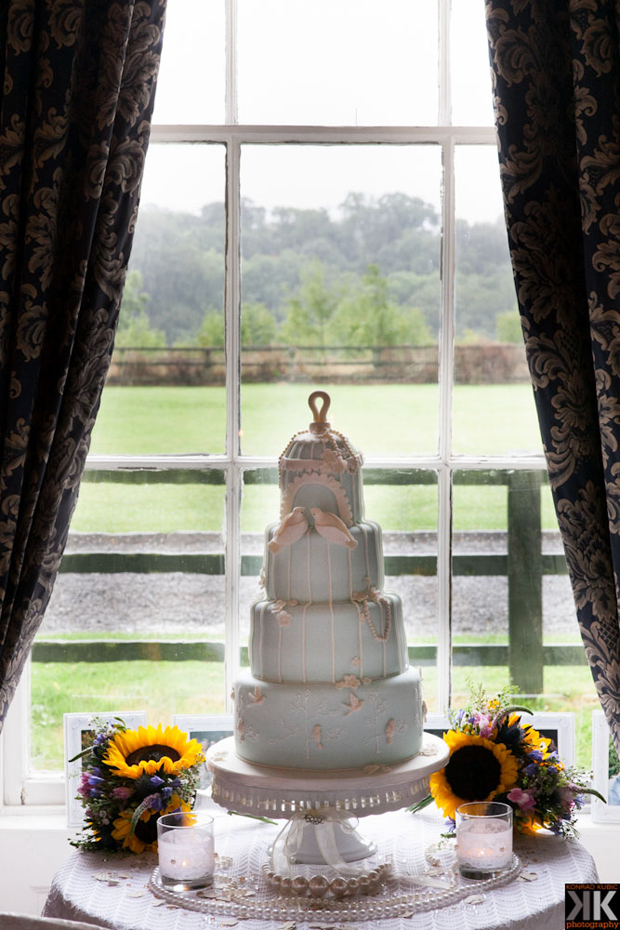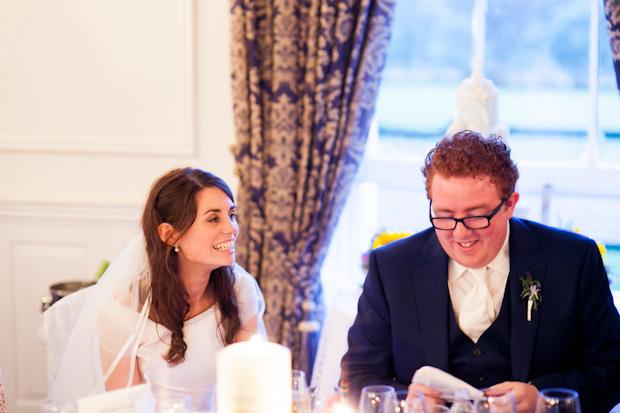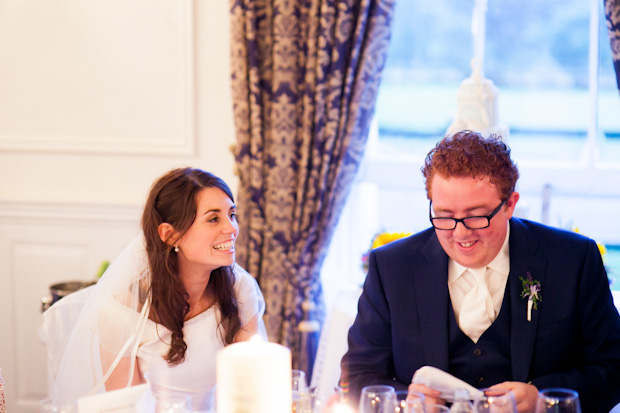 Our honeymoon… started off in Verona in Italy for a few days to unwind and reflect on the wedding and then we flew onto Sri Lanka for three weeks which was just wonderful. It was such a novelty to get all of that time together.
My favourite part of the wedding day… It was the perfect day, we both agreed that we wouldn't change a thing, even the rain! But there is one aspect of our day that stands out to me and that is our first dance. Barry chose the song and it was a surprise to me; and I must say I was a little nervous waiting to walk onto the dance floor – but it was amazing! The song Barry chose was a slower arrangement of The Beatles I Want to Hold Your Hand, which we also walked down the aisle to. I just remember being surrounded by all our family and friends singing the song to us, it was just a beautiful moment, we were both so taken aback.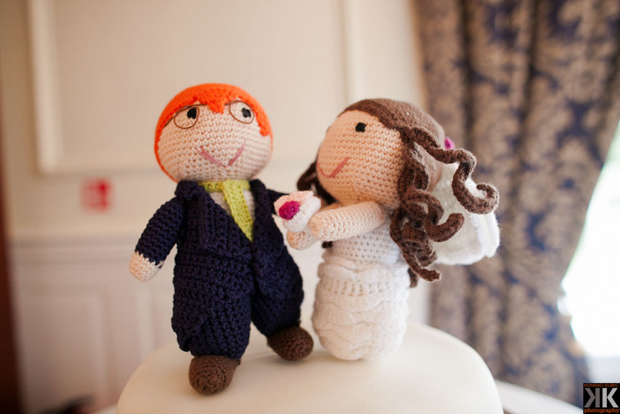 My piece of advice for other brides… is that there is no such thing as 'the perfect wedding day', make choices that reflect both of you, make the day yours, surround yourself with the people that are most important to you and it will be your perfect wedding day.
The following two tabs change content below.

Pamela Mahon
Pamela enjoys writing about all things decor (she loves buying it too) and has a not so secret addiction to stationery. Her favourite section on the site is the galleries section (too many pretty images to choose from), and she can often be found lurking in the fashion and beauty forums as well.

Latest posts by Pamela Mahon (see all)