When it comes to sprucing up your wedding wear, for the lads it's all about the details – a stylish tie and pocket square, a cool pair of cuff links, a quirky boutonnière and of course, some fun socks for the obligatory sock shot. The boutonnière or button hole is a great way to get creative with your suit – they can range from some carefully chosen flowers to fit in with your overall wedding theme to a batman inspired pin as a little nod to your all-time favourite movie.
The lapel pin is a button hole alternative that's having a bit of a moment – more and more grooms are opting for pins over flowers, showcasing their likes and interests whether it's beer, superheroes or cycling. Fun pins and badges are popping up on suits in stores or you can pick them up on their own – they're available in all manner of styles from stags and skulls to rosettes. It's a fun way to introduce some personality to your wedding wear and can be as subtle or as flamboyant as you please. We've rounded up some genius ideas we've come across below…
Find the best Wedding Suit Suppliers in Ireland on the weddingsonline directory!
Photo via Laka Luka on Etsy
Photo by Vivid Blue via Southbound Bride
Photo via What My Boyfriend Wore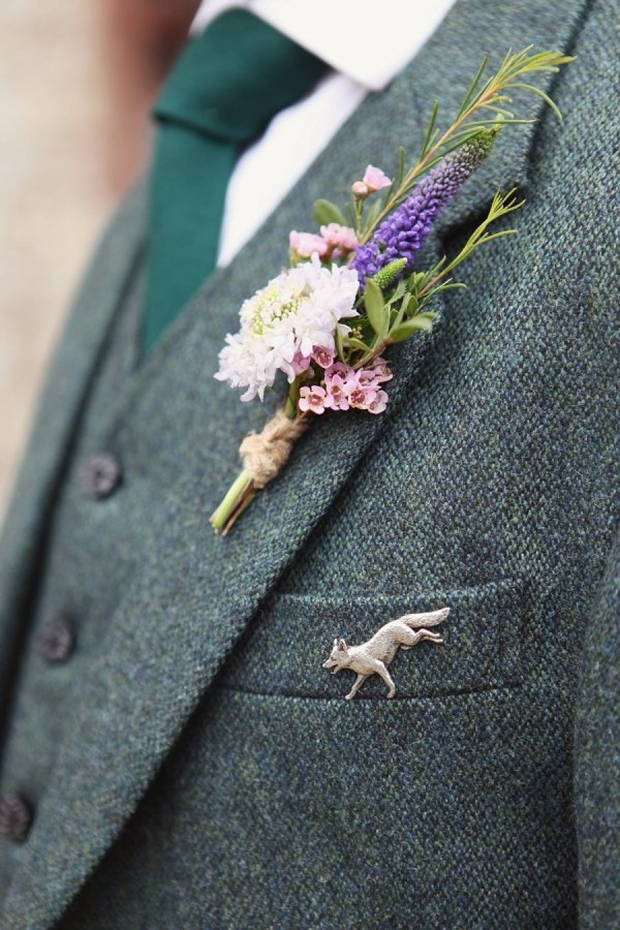 Photo by Craig Anders Photography via Style Me Pretty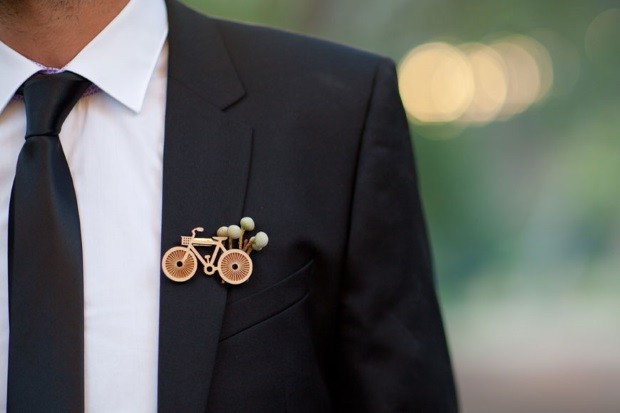 Photo by Gavin Casey Photography
Photo by Graham Terhune via Style Me Pretty
Photo by Knot Just Pics via Southbound Bride
Photo by Christine Meintjes
Photo by Braedon Fynn Photography via The Glitter Guide
Photo by Christan Parreira via Ruffled
Photo by LifeLine Photography
Photo by Riekert Cloete via Southbound Bride
Photo by Jean Pierre Uys via The Pretty Blog
Photo by Mila Photography via Southbound Bride
Photo by Coba Photography via Southound Bride
Photo via What My Boyfriend Wore
Photo by Tiffany B Photography via Southbound Bride
And for the Best Man…
Photo via Etsy
The following two tabs change content below.

Pamela Mahon
Pamela enjoys writing about all things decor (she loves buying it too) and has a not so secret addiction to stationery. Her favourite section on the site is the galleries section (too many pretty images to choose from), and she can often be found lurking in the fashion and beauty forums as well.

Latest posts by Pamela Mahon (see all)