Boho brides are probably already well aware that 2016 is the year of the fabulous fresh floral crown, but alternative fashionistas and classic brides will also be delighted to hear that the trend has extended to fit-for-royalty crystal crowns and statement-making tiaras! Bridal crowns are back in a big way, but not as you know them. Grecian style leafy chaplets, art deco headpieces, brilliant star-burst hairbands and contemporary crystal circlets are appearing on the catwalks and on the aisles as brides look to add a really unusual statement piece to their attire and establish an all-new heirloom to pass down the generations.
We got a taste of the trend last year as Inbal Dror sent models down the catwalk in breathtaking Keren Wolf crowns and gave Frowers something to write about. This year top couture designers such as Naeem Khan and Galia Lahav sent Instagram into a frenzy with towering tiaras of all shapes and sizes in their Spring/Summer 2016 shows. Big names in couture crowns include Viktoria Novak, Jennifer Behr and Jannie Baltzer, while more accessible versions can be found by independent designers on Etsy and at home here from Allure.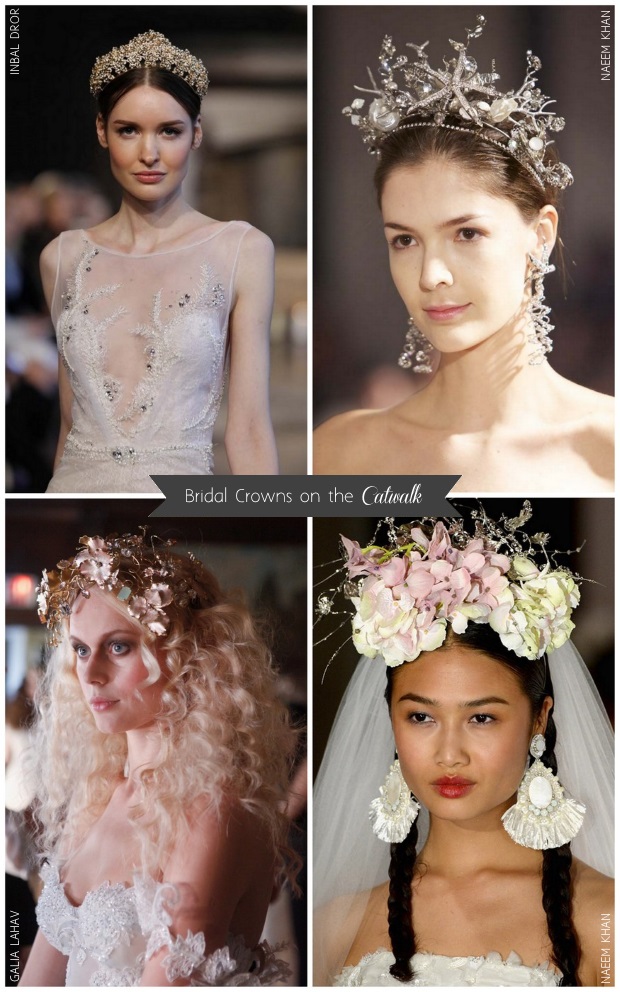 Bridal Crowns as seen at Inbal Dror 2015, Naeem Khan SS2016 & Galia Lahav SS2016
Alternative Crystal Crown by Howling Moon at Etsy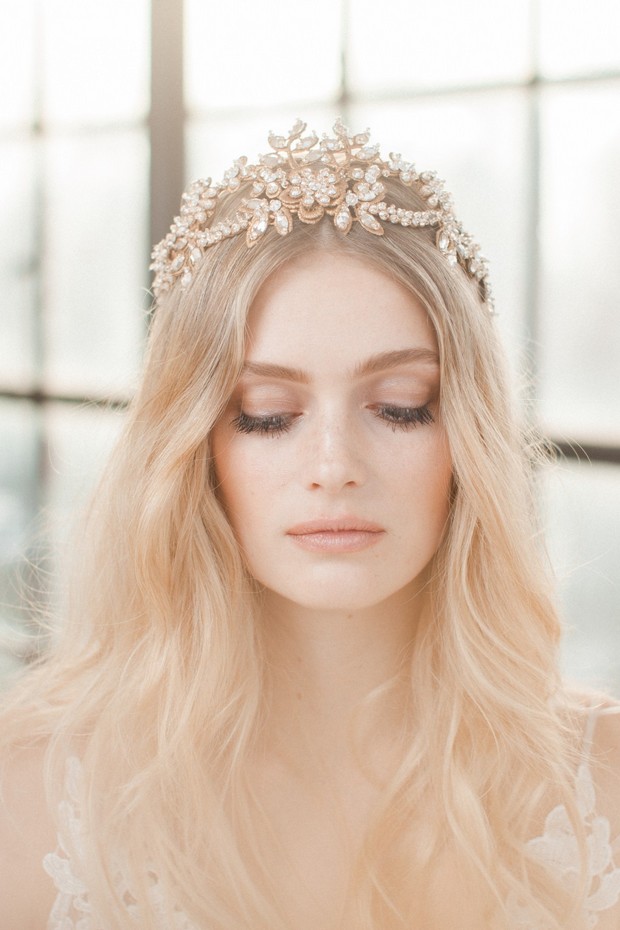 Guipure Lace & Crystal 'Frankie' Crown, €563.00, by Jannie Baltzer
Edwardian Swarovski Crystal 'Tanya' Full Bridal Crown, €406.33, Eden Luxe Bridal on Etsy
'Gracious Grace' Brass Leaves & Swarovski Crystal Crown, $2,330.00, by Viktoria Novak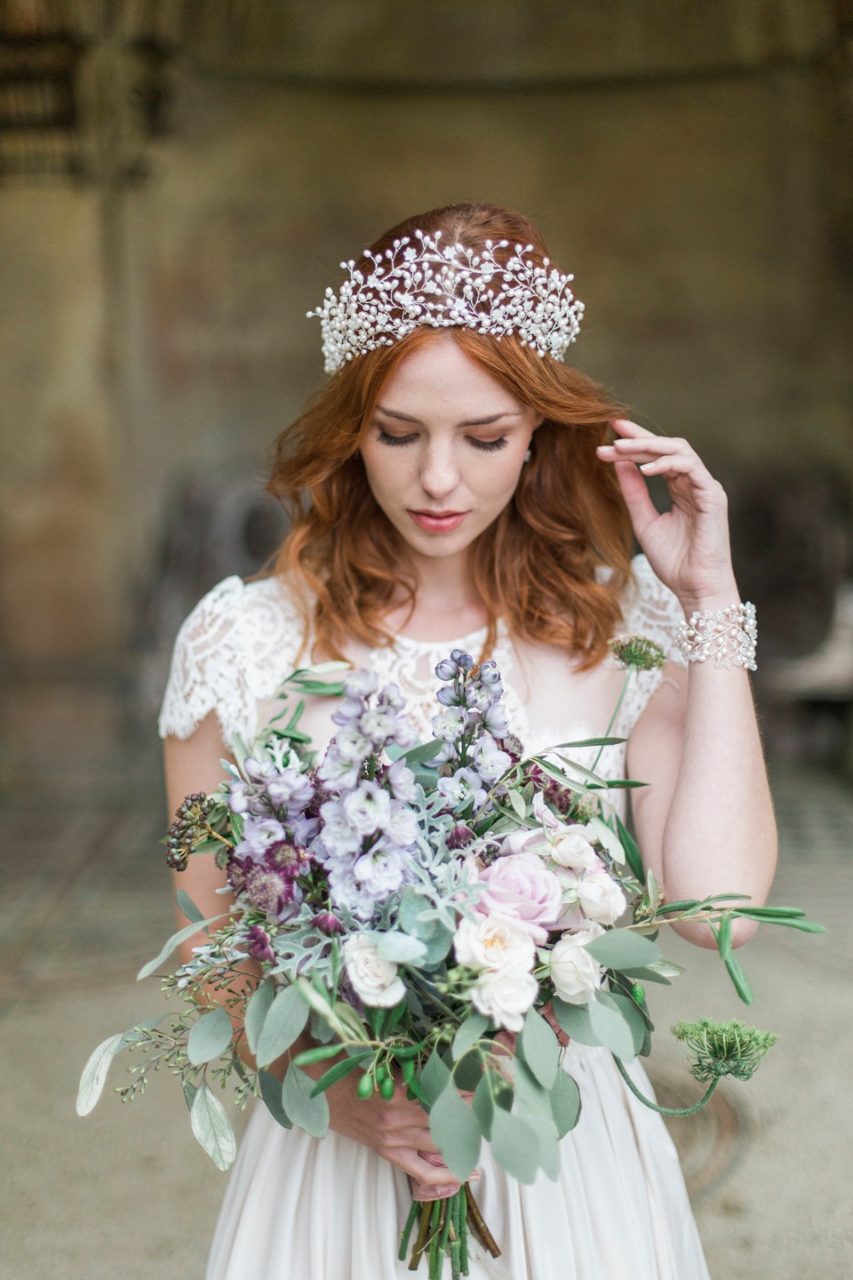 Statement Pearl Flower 'Aphrodite' Crown £1295.00 by Hermoine Harbutt
Photo by Amy Fanton Photography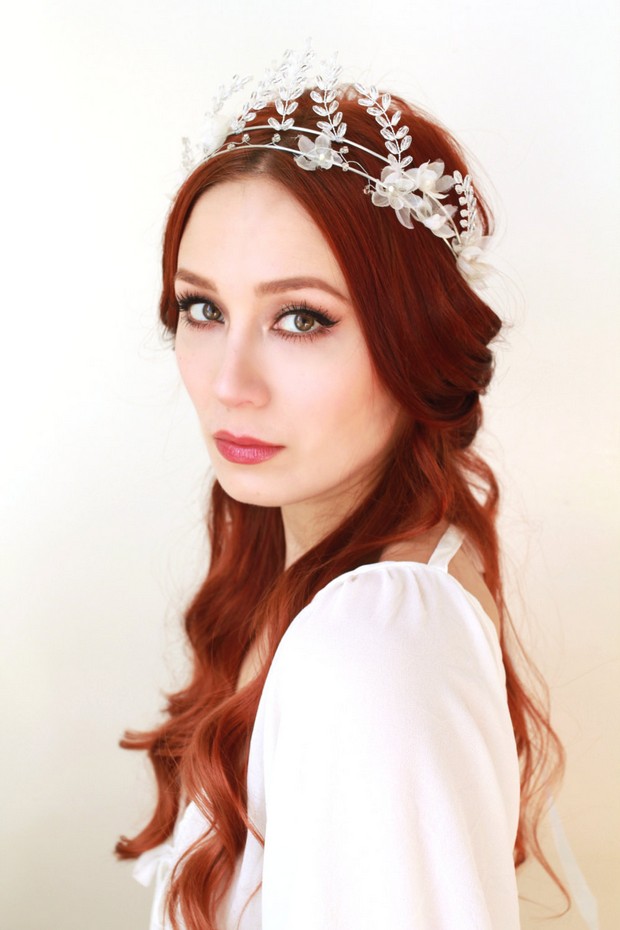 Crystal Fern & Chiffon Flowers, €108.60, by Garden of Whimsy at Etsy
Golden Leaf Rowena Circuit Crown, $625.00, by Jennifer Behr
Wired Crystal & Pearl 'Celeste' Tiara, €176.47, by Melinda Rose Design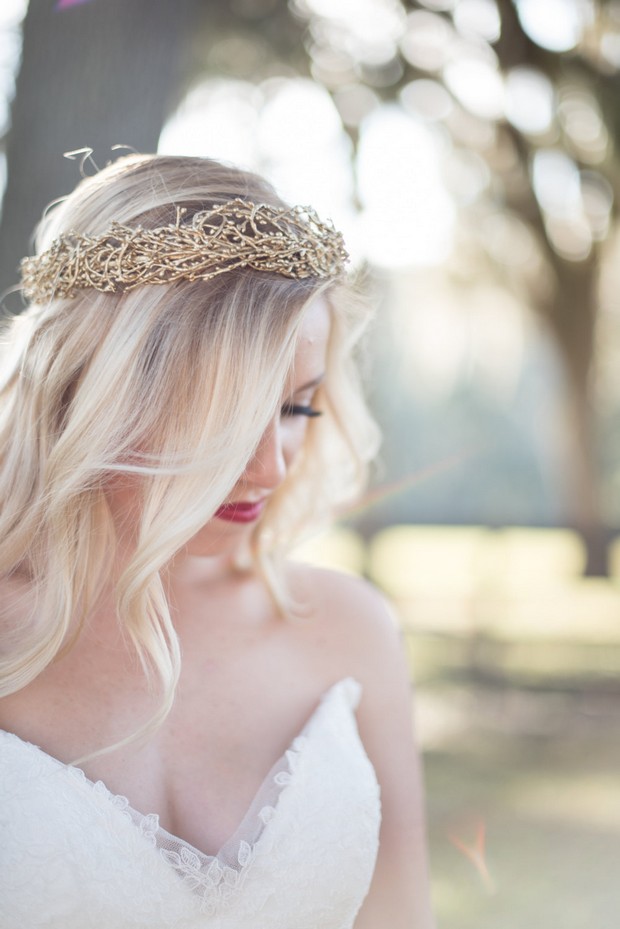 Light Woodland Crown, €79.64, by Which Goose on Etsy
Regal Floral Tiara, $230.00, by Twigs & Honey
Full Swarovski Crystal Solid Crown, €424.43, by Eden Luxe Bridal at Etsy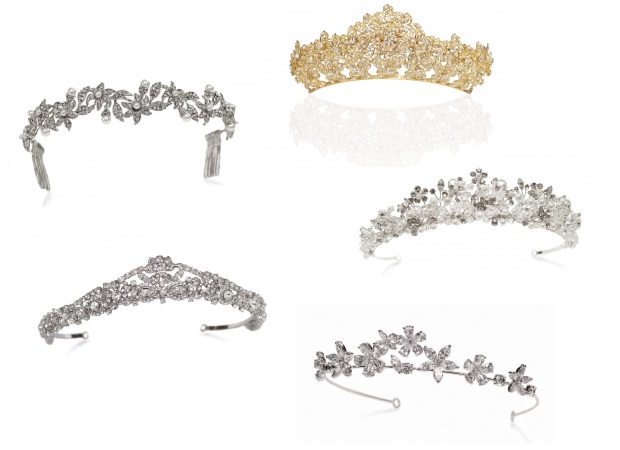 Selection of Bridal Crowns available online from Allure Bridal
(Gold crown by Keren Wolf)
January Rose Bridal Contemporary Crystal & Pearl Wedding Tiara, $385.00
Swarovski Crystal Full Bridal Crown 'Brianne', €406.33, by Etsy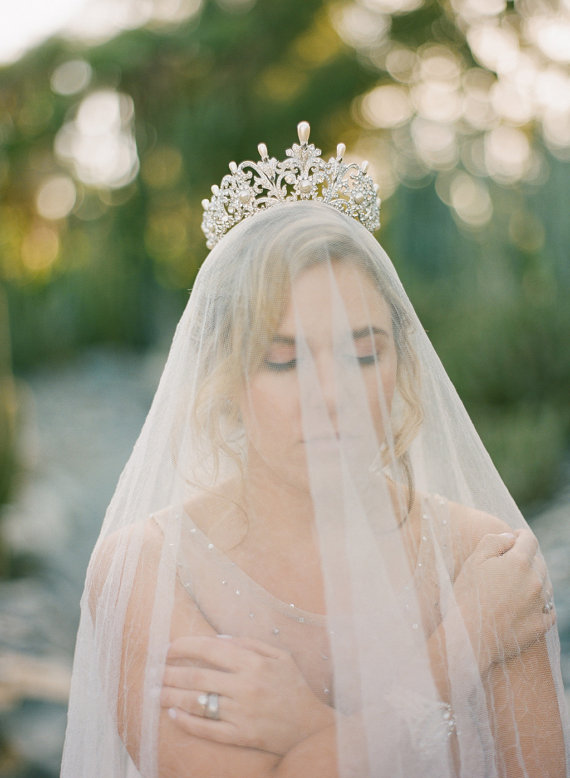 Alexandra Swarovski Crystal & Pearl Full Bridal Crown, €406.33, Eden Luxe Bridal on Etsy
Fern & Crystal Leaf Headpiece, $430.00, by Twigs & Honey
Swarovski Crystal Art Deco Tiara, €231.67, Eden Luxe Bridal at Etsy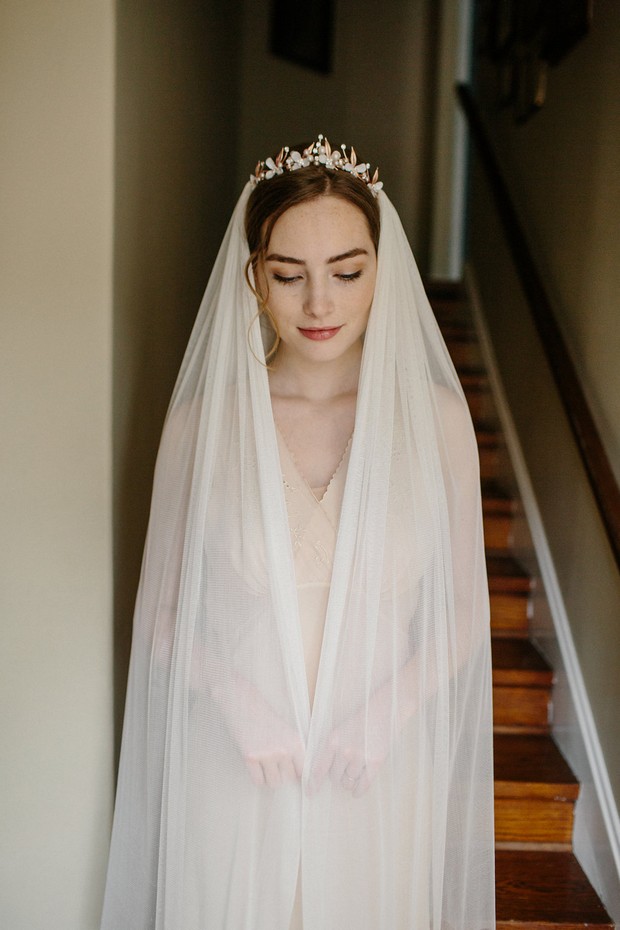 Garden Gate Wedding Crown with Silk Panel Veil, $495.00, Erica Elizabeth
Rose Gold Grecian Wreath Crown, €106.79, by Gilded Shadows at Etsy
Contemporary 'Chantal' Crown, $1,250.00, by Jennifer Behr
Rose Gold 'Poppy' Crystal Band, €335.00 by Jannie Baltzer
Stargazer Rhinestone Tiara, $375.00, by Erica Elizabeth Designs
The following two tabs change content below.
Former editor, current contributor, (she just can't let go!) Karen enjoys writing fashion but is known to dabble in decor from time to time. Her favourite section on the site is the Real Wedding section, followed closely by the Health & Fitness forums.