If ever there was a time to share the ultimate, effortlessly cool, chic and breezy collection from the inimitable Laure de Sagazan, it's on this super sunny Spring day! Laure de Sagazan has been on our minds since we came across her conservative and contemporary designs two years ago, and the designer has continued to shake up bridal with her experimental separates and serious silhouettes.
Expert tailoring is key in each Laure de Sagazan piece, with clean lines creating a fresh feel to satins and heavier fabrics, where buttons and other embellishments are used to create an illusion of structure. Lighter French laces however are what brings the romance to these subtle designs, and elevates them to the more luxurious concept of bridal in de Sagazan's wholly non-traditional way.
From the master craftsmanship and the soft sultry silhouettes to the exquisite fabrics and swoon-worthy back detailing (and of course the dreamy setting and tip top styling!) we're absolutely head over heels for this collection.
For a list of Laure de Sagazan stockists, click here.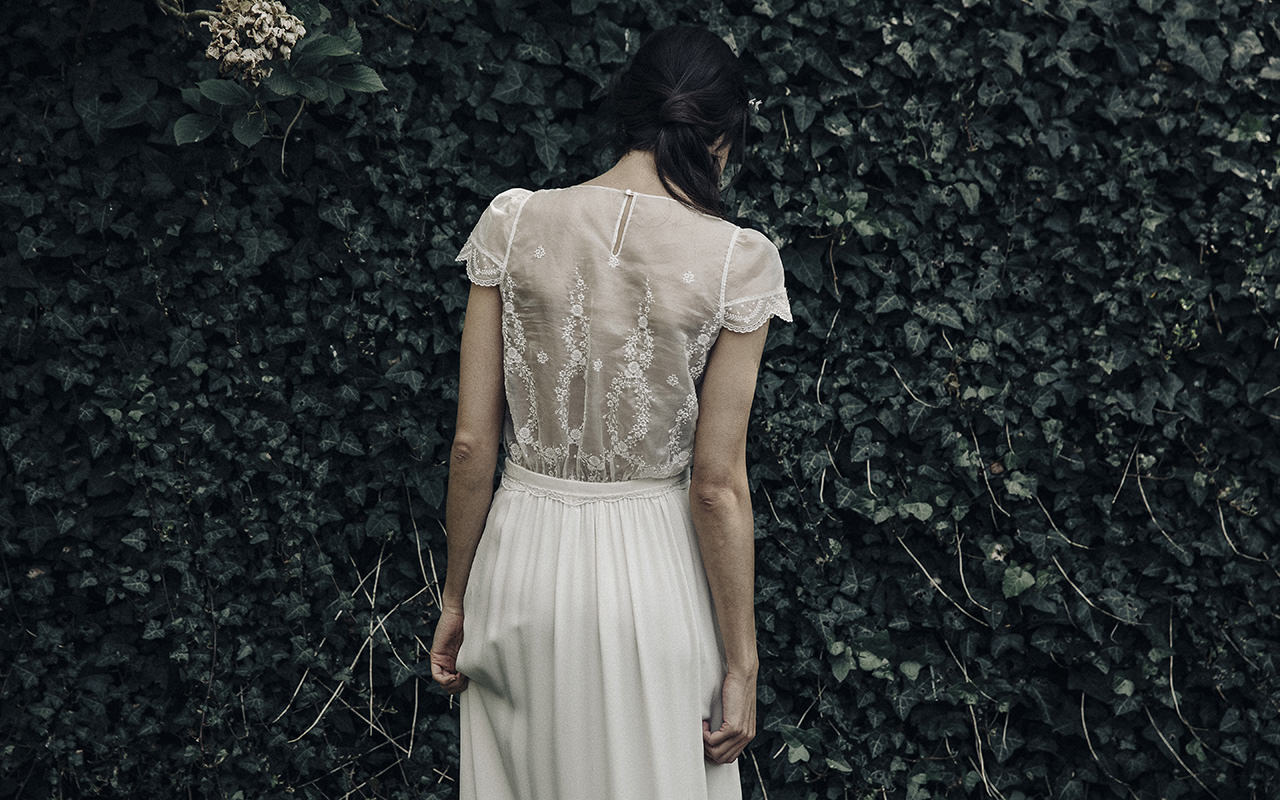 The following two tabs change content below.
Former editor, current contributor, (she just can't let go!) Karen enjoys writing fashion but is known to dabble in decor from time to time. Her favourite section on the site is the Real Wedding section, followed closely by the Health & Fitness forums.