"We had a Greek musician play for us when we entered Glasson!"
The couple: Gail Kearney and Yan Mila
Length of engagement: 14 months | Wedding date: 7th August 2014
Wedding ceremony: Multyfarnham Fransciscian Friary
Wedding venue: Glasson Country House Hotel, Co. Westmeath
Photographer: Eden Photography by Tanya Colclough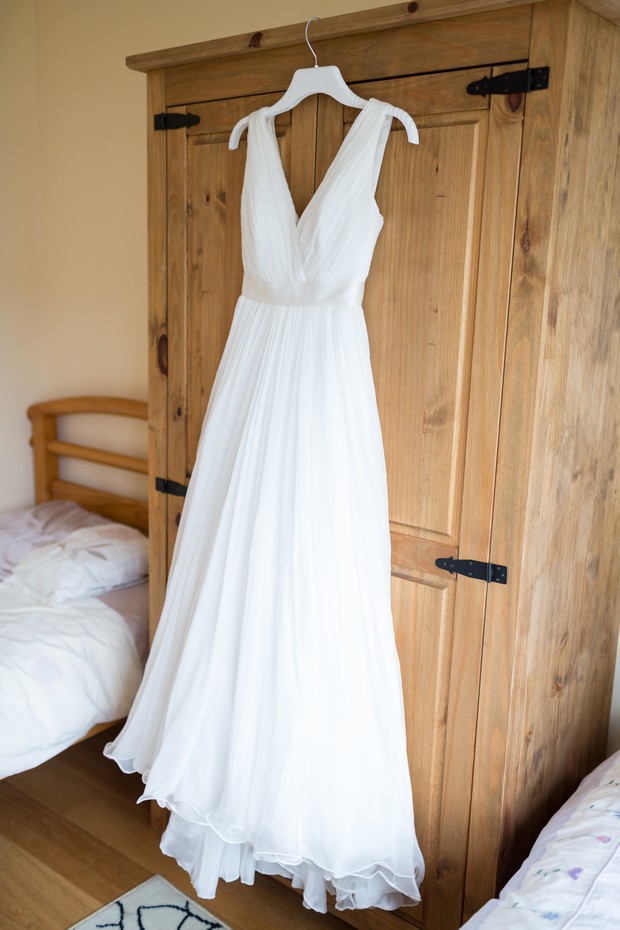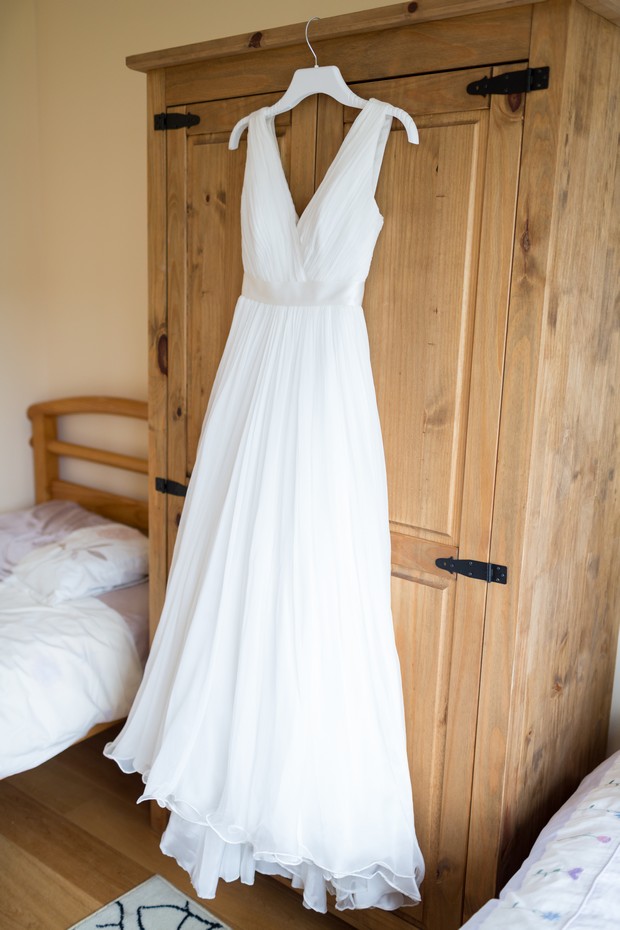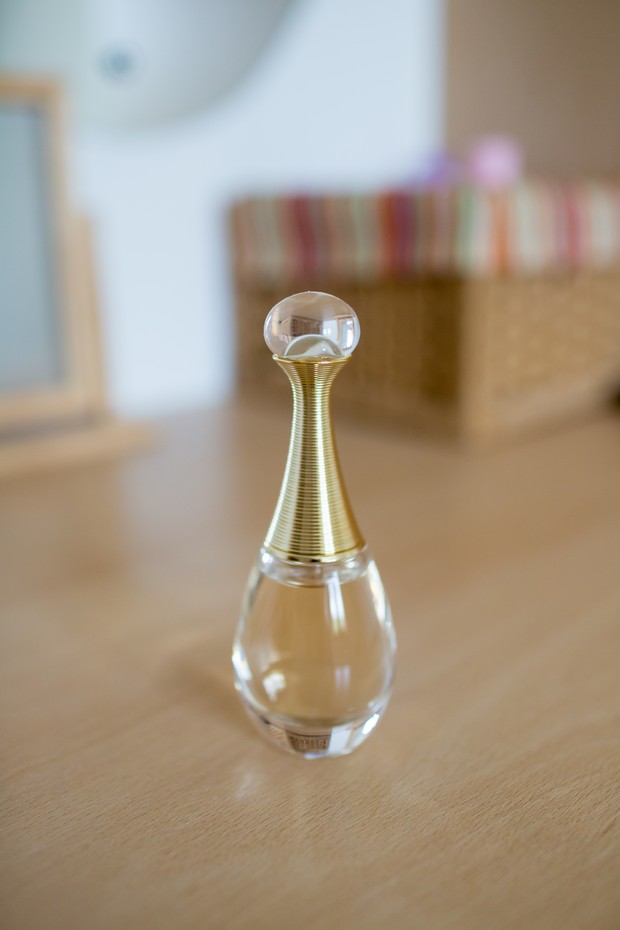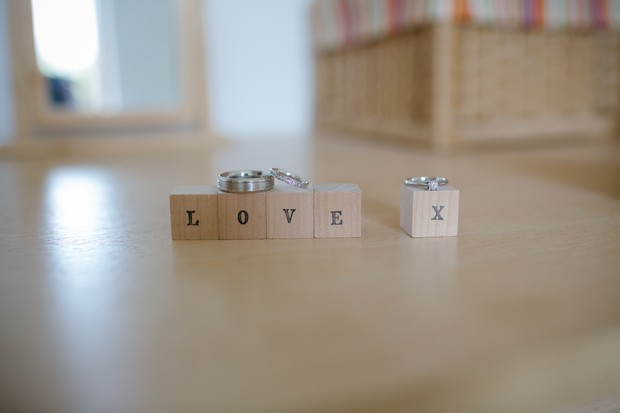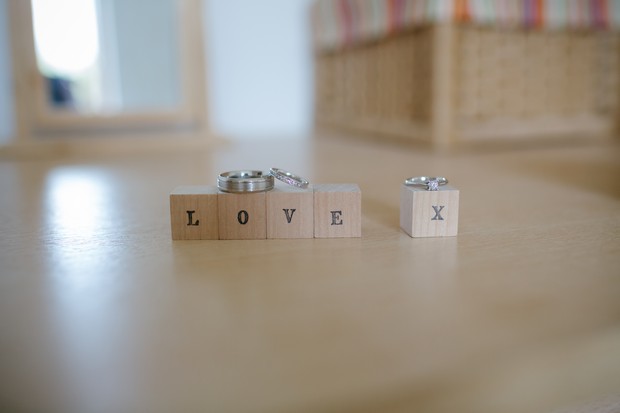 We met… At University in Hertfordshire, England. We both attended the same Halloween party and met through a mutual friend. She still reminds us to this day!
Our proposal… was on holiday in Portugal. We were walking along the beach after dinner as the sun was setting. When I turned around after taking a picture of the sunset, Yan was down on one knee. At first I thought he was messing and walked off laughing. The poor boy kept kneeling with sincerity and told me he loved me and then I realised and said yes.
My wedding look… My hair was done by Yvonne Roche Connolly – pinned half up, half down. She knew my keenness for a simple and elegant look which matched my dress and veil perfectly. My make-up was done by Kelly O'Dowd. She was amazing on the day and had such a relaxed manner. It was the best I ever felt and looked.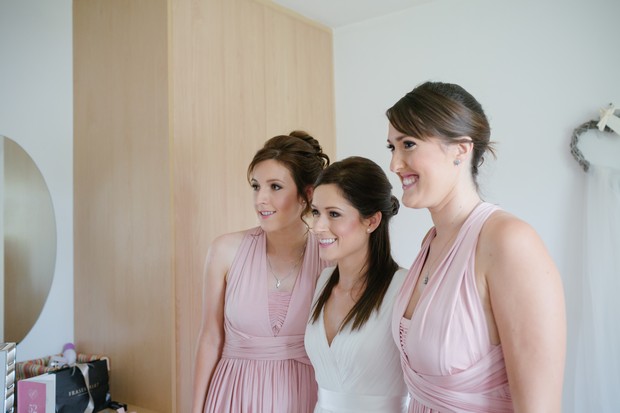 The bridesmaids' dresses… My bridesmaids wore dusky pink floor length wrap dresses. This suited them both perfectly as it fits all heights and sizes. I was living in London, my bridesmaids lived in Ireland and even Hawaii – this way there was no stress of fittings.
My dress and veil… was A-line silk chiffon by Sadoni (from The White Room). I fell in love with the shape and how it fitted my petite frame. My veil was sourced from the same material and became a floor length one owing to it being a church wedding.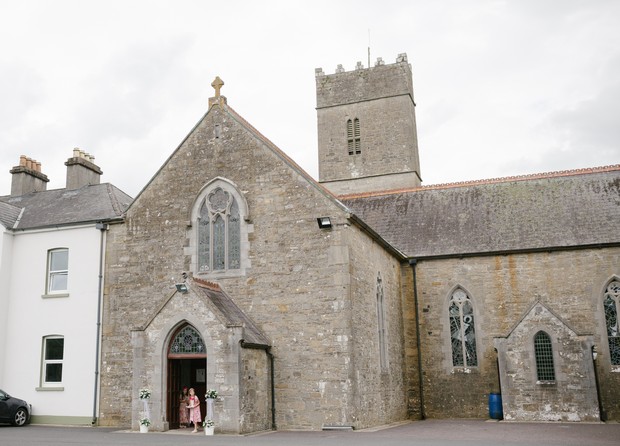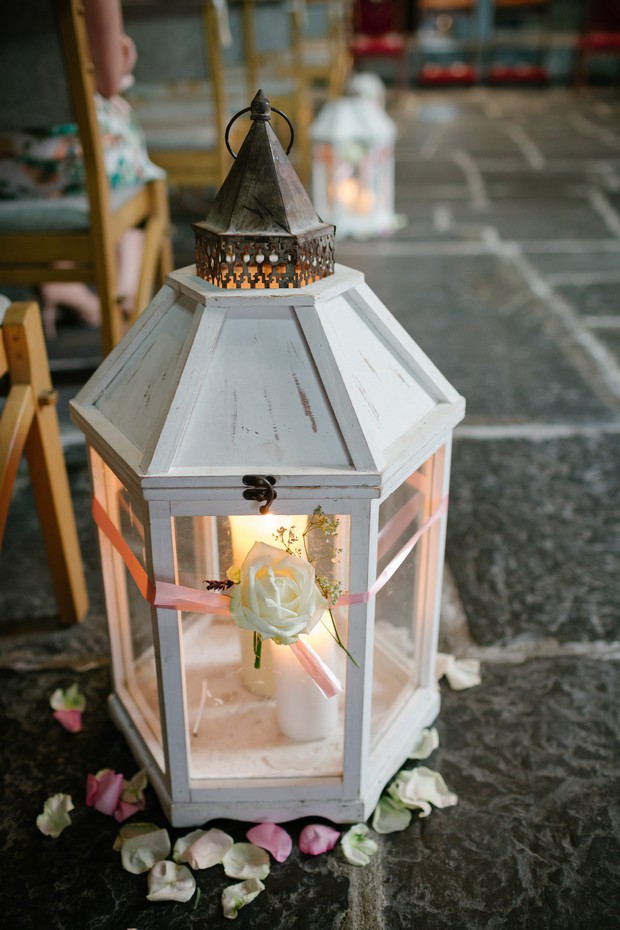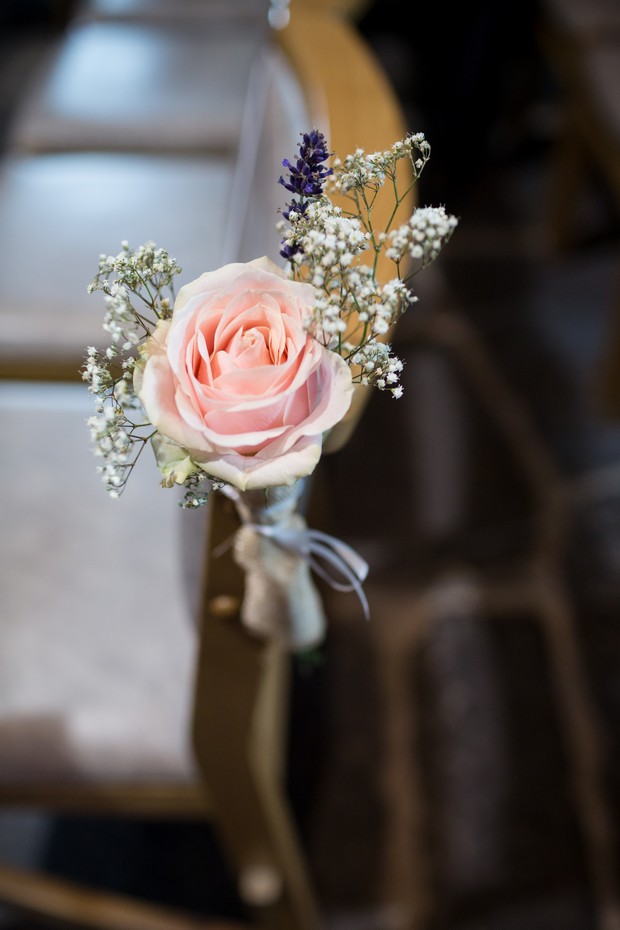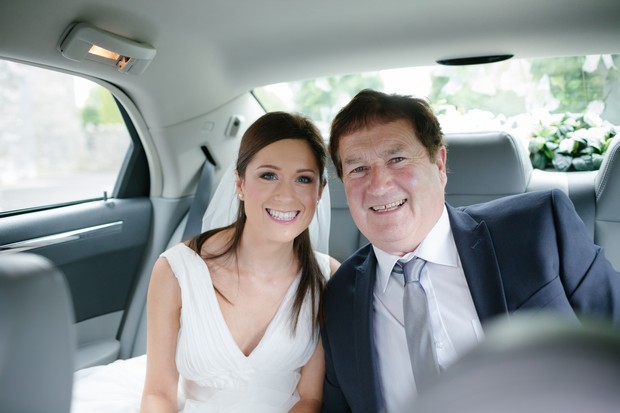 His suit… was a three piece suit from TM Lewin in soft navy with matching navy tie and brown leather shoes.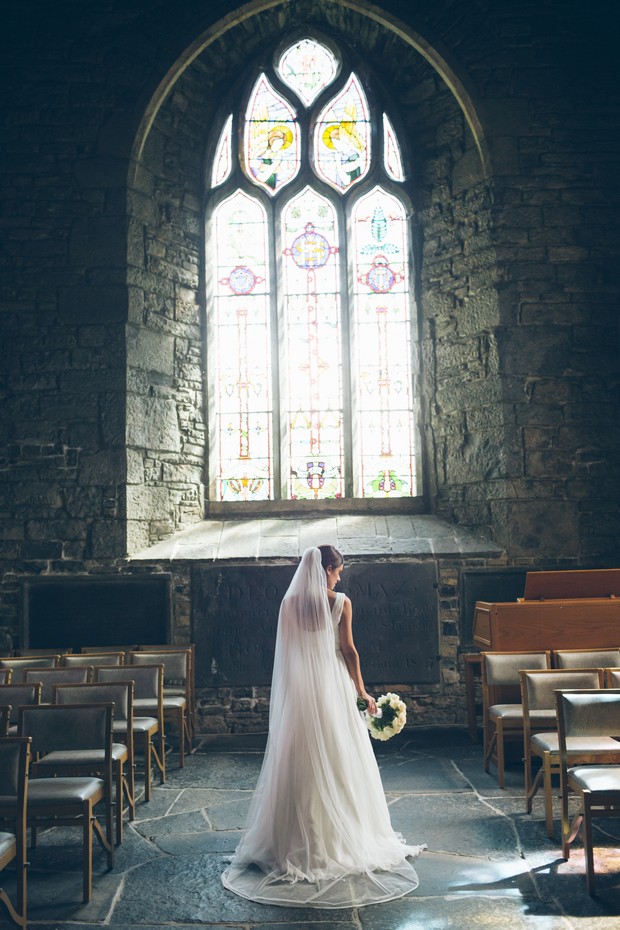 Our ceremony… was held in Multyfarnham Francisican Friary. As a teenager I used to drive there to see the church regularly because it was so beautiul with the sunlight shining through the stained glass. I couldn't imagine walking down the aisle anywhere else as it held lovely memories for me. My parish priest, Fr Smith from Ballymore, officiated it and was quick to put us both at ease as Yan is Greek Orthodox and had only been to a few Irish masses. Our music was from Celtic Rose based in Dublin who played Violin and Harp to Canon Pachelbel in D Major as I walked down the aisle. We also had a Greek musician play for us when we entered the venue as part of the Greek tradition.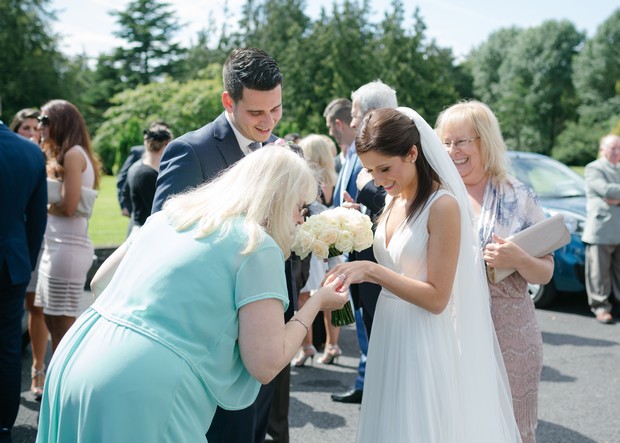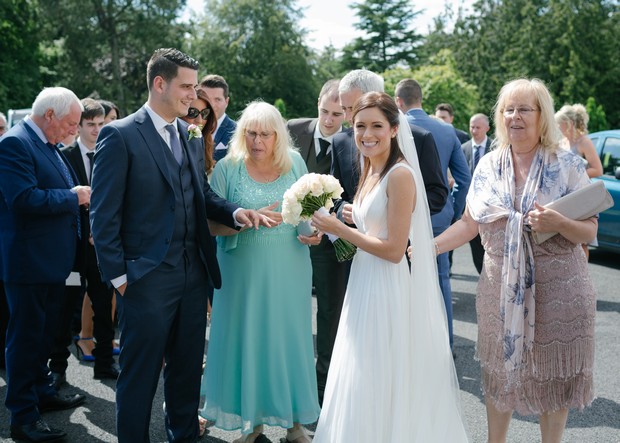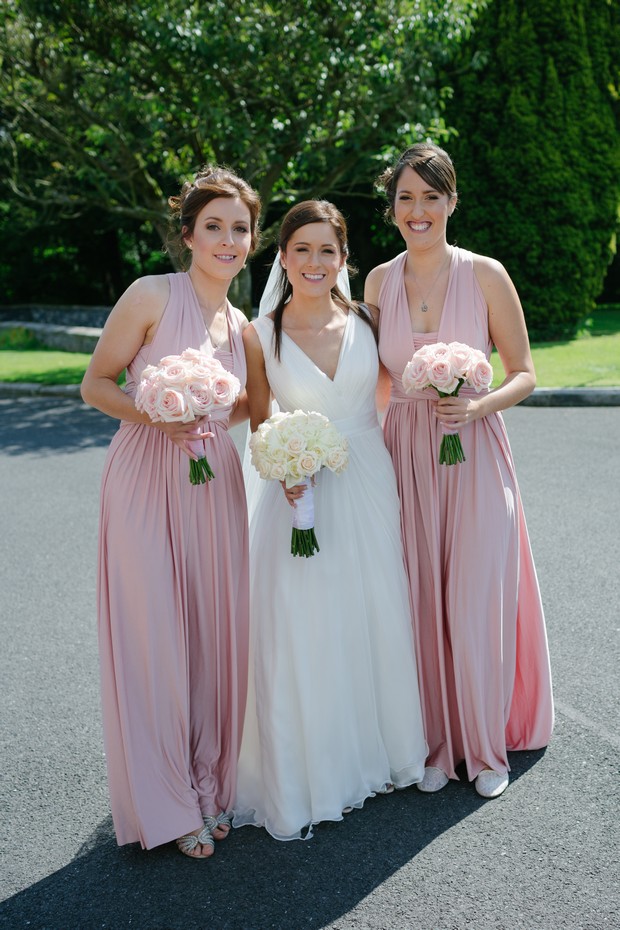 Our wedding theme/colours… We didn't have a particular theme, just lots of cheerful, pretty colours. I had seen a style of wedding cake that was so different and couldn't imagine anything else and the colours we used after stemmed from there, navy blue and pink.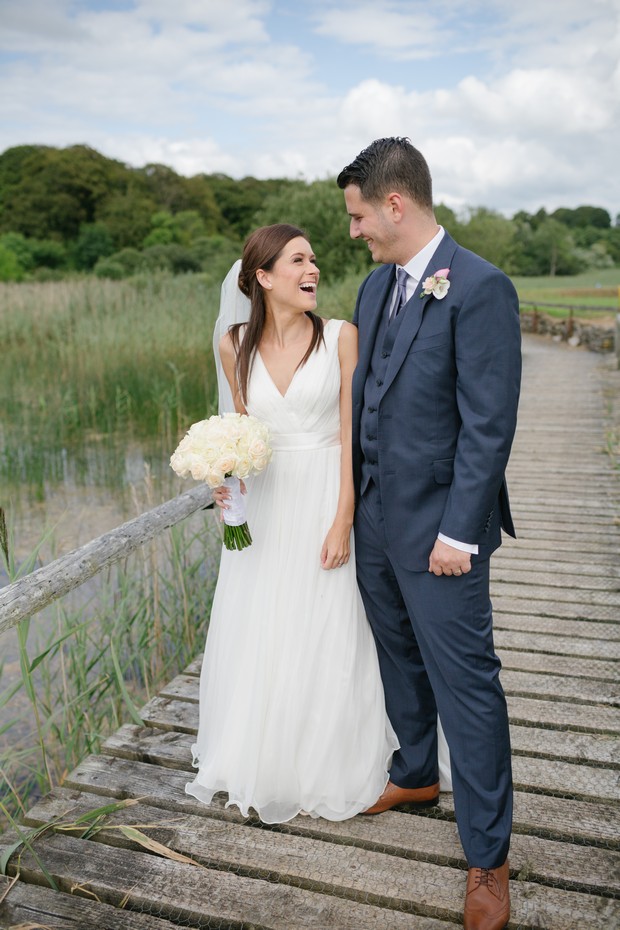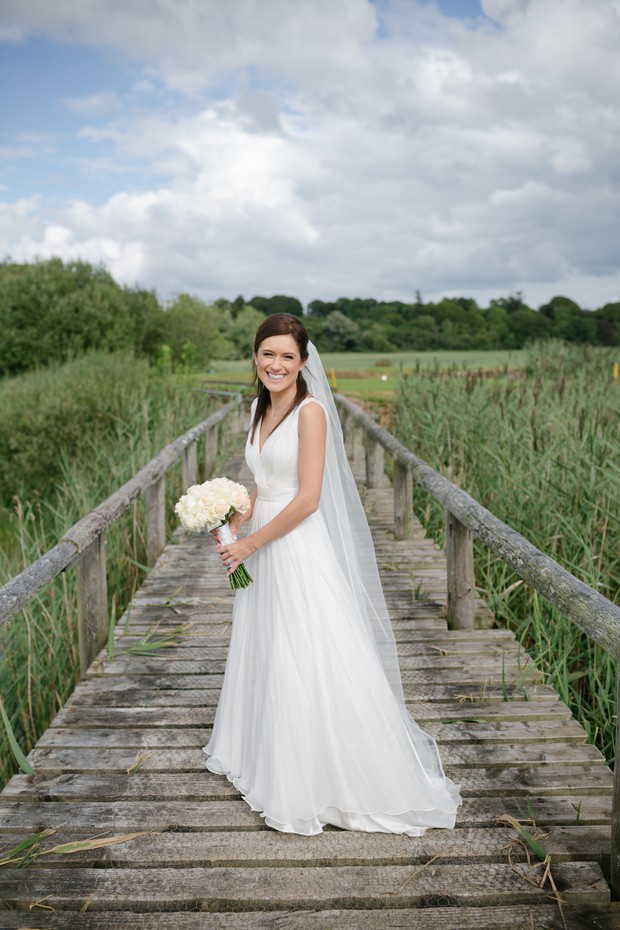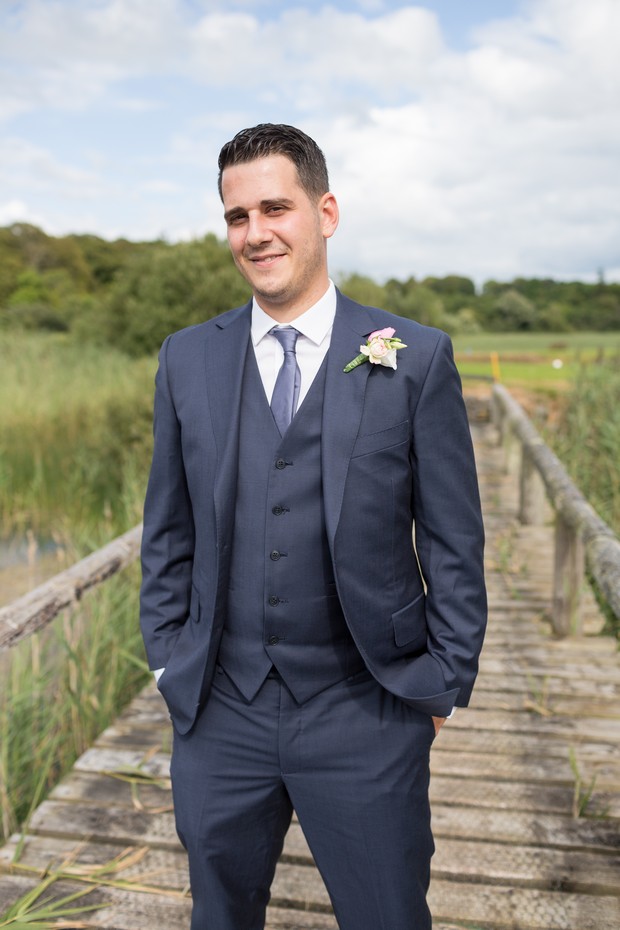 We chose our venue because… Glasson Country House Hotel is surrounded by beautiful views of lakes, forests and greenery. It has true Irish charm. We had heard great things about the food and it was perfect for all our London and Greek travellers.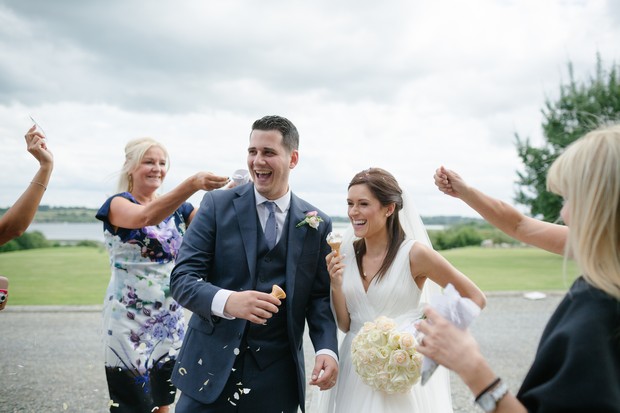 My favourite part of the wedding day… We had two favourite moments. The first was our wedding dance to Hey Ho by The Lumineers. It was cheerful but the words are romantic. Everyone was in a circle around us and it was amazing to feel all the love from everyone and our second favourite was returning after the photos to see everyone enjoying an ice cream cone in the sun from the ice cream van we had hired.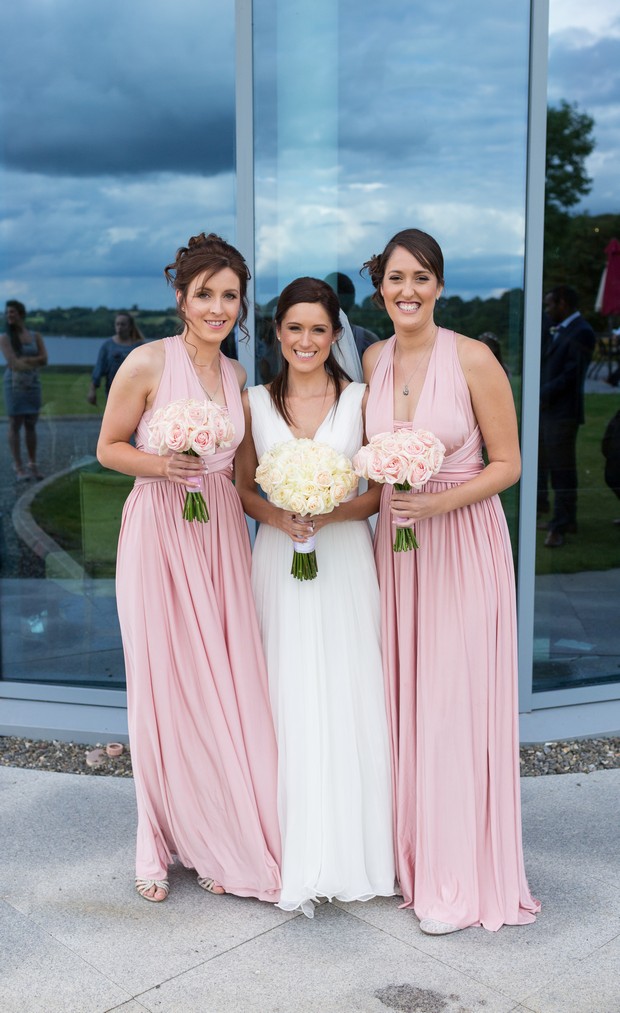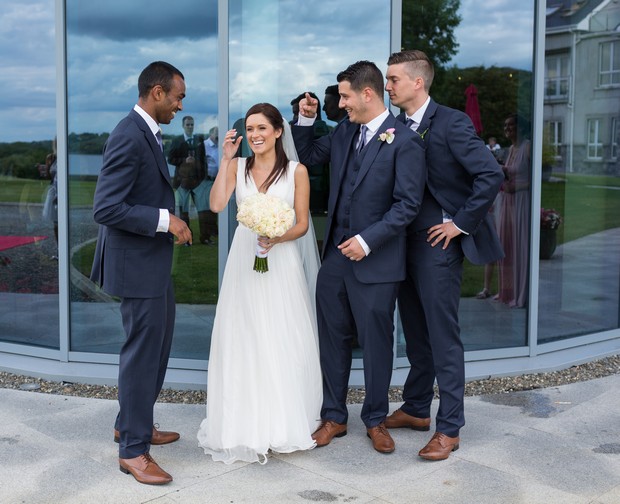 We chose our photographer because… We saw Tanya's (Eden Photography) photos on weddingsonline.ie and saw there were lots of beautifully captured moments in all of her weddings. Her use of natural light and country backgrounds were amazing particularly when myself and Yan were living in London city for six years! We had heard that Tanya had a gift for capturing these moments and would be snapping away without anyone hardly noticing so we knew everyone could have a relaxed day. When we saw the photos, it really made our wedding complete. We were not disappointed!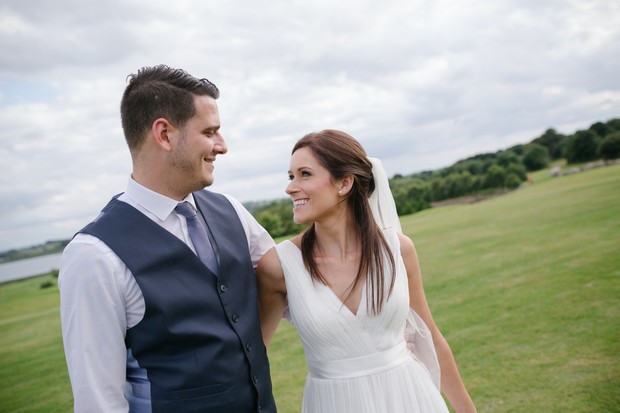 Our honeymoon… We had a minimoon in Cyprus before the wedding and then Florida after the wedding.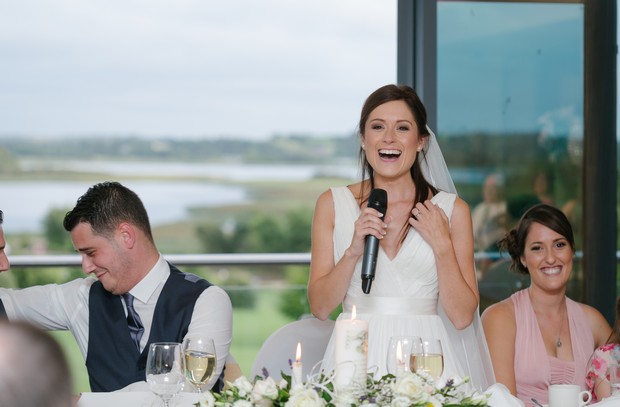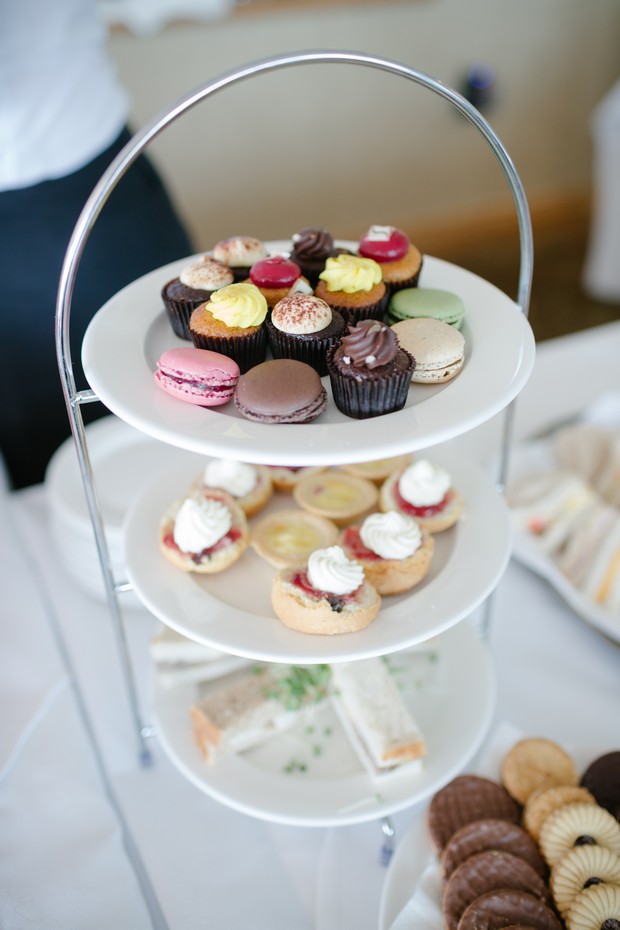 My piece of advice for other brides… Source and book all your suppliers such as florist, photographer and band with venue and ceremony as soon as possible after the date is set. After that don't stress, everything else will fall into place. Always follow your instincts. It's your day, do what feels right because you have a vision in your head that no one else can see.
Suppliers
Wedding dress: Sadoni at The White Room | Bridesmaids' dresses: Azure | Photography:  Eden Photography | Wedding Venue: Glasson Country House Hotel, Co. Westmeath | Cake: Sarah's Creative Cakes by Sarah Kennedy, Co. Westmeath | Flowers: Wedding Flowers by Petal Creations | Ceremony music: Celtic Rose | Wedding band: Who Knows | Make up: Kelly O' Dowd | Hair: Yvonne Roche–Connolly | Suits: TM Lewis | Bride's shoes: Rachel Simpson | Cars: Annaharvey Chauffeur Service | Reception violinist: George Elias
The following two tabs change content below.
Former editor, current contributor, (she just can't let go!) Karen enjoys writing fashion but is known to dabble in decor from time to time. Her favourite section on the site is the Real Wedding section, followed closely by the Health & Fitness forums.