While we do of course love our long summer days here in Ireland, there's something so romantic about the winter months. Winter weddings are becoming more and more appealing with the abundance of winter wedding ideas to be found all around the web from brides and grooms who embraced the season in serious style. Sparkling winter guests dresses, brides in faux fur, grooms in tweed, candlelit decor, hot chocolate stations and comfort food to beat the band – there's nothing not to love about a cosy celebration. We've been putting together our lists of fabulous winter wedding ideas over the last few weeks (and indeed you must check out Pam's fab piece on gorgeous details for a cosy winter wedding) so if you're thinking about getting hitched over the festive season you've come to the right place! Below are even more gorgeous ideas for pulling off the perfect winter wedding – believe us after you see these you'll be calling yourself a December Bride!
1. Candlelight makes winter weddings oh so romantic…
2. Or cosy up outdoors beside a pretty camp fire…
5. Make sure they're kept warm by providing some blankets…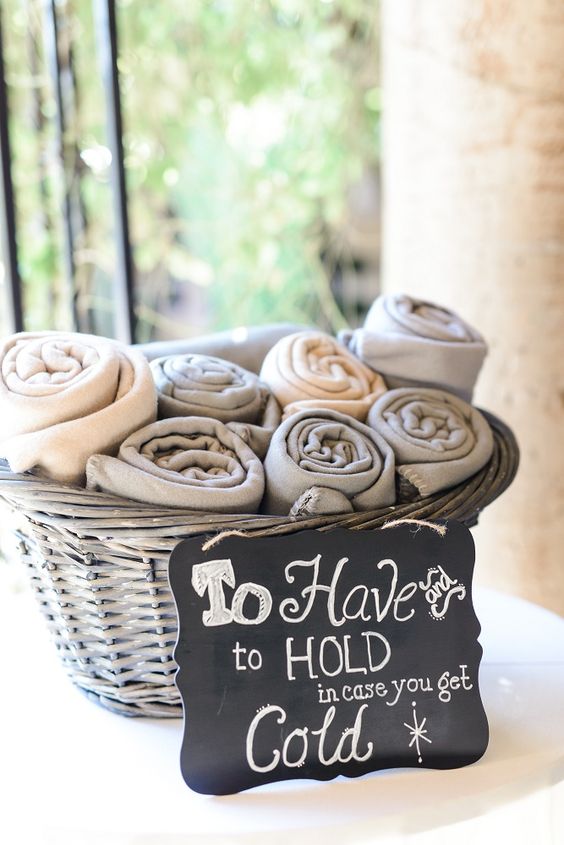 6. And drape some over your chairs in case you feel a chill…
7. Brides can keep warm and stylish in a fab faux fur jackets…
8. Of course the little ones can get in on the look too…
11. And guests will love their own bit of sparkle
14. Most of all remember to embrace the day, and each other, whatever the weather…
The following two tabs change content below.
Former editor, current contributor, (she just can't let go!) Karen enjoys writing fashion but is known to dabble in decor from time to time. Her favourite section on the site is the Real Wedding section, followed closely by the Health & Fitness forums.