"He accidentally kicked a soccer ball straight into my face, resulting in my first nose bleed!"
The couple: Tara Scully & Gearóid Parkinson
Length of engagement: 16 months | Wedding date: 18th September 2015
Ceremony: St. Fintans Church, Raheen, Co. Laois | Wedding venue: The Keadeen Hotel, Newbridge, Kildare
Photographer: DKPHOTO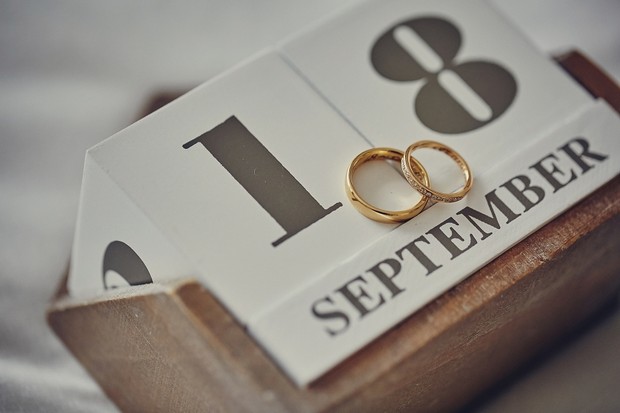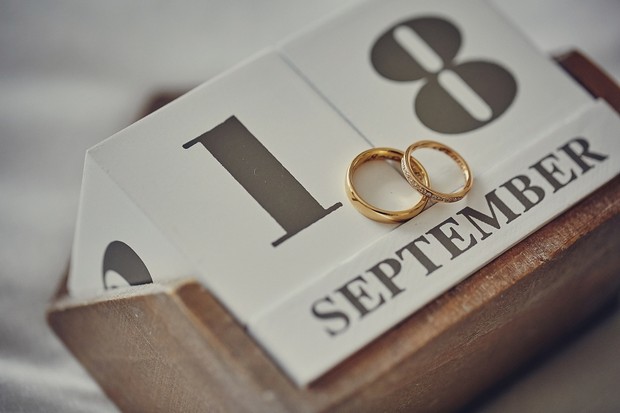 We met… We are from the same parish but didn't really knew each growing up as Gearoid was a few years ahead of me in school. Actually the only encounter I can remember with Gearoid in our school days was when I was seven and he was twelve and he accidentally kicked a soccer ball straight into my face in the school yard, resulting in my first nose bleed, and the teacher made him come up and apologise! The next time we spoke was 12 years later on a night out at home and we haven't stopped talking since!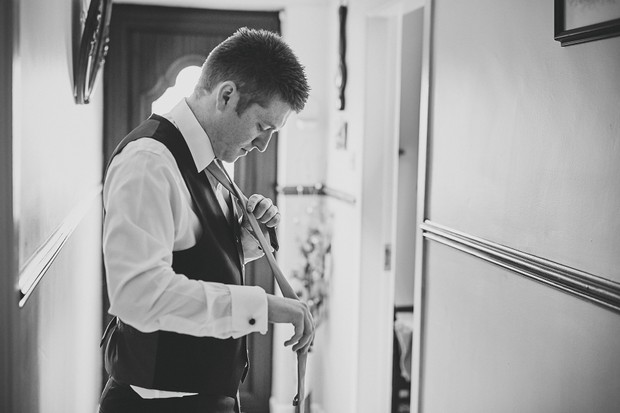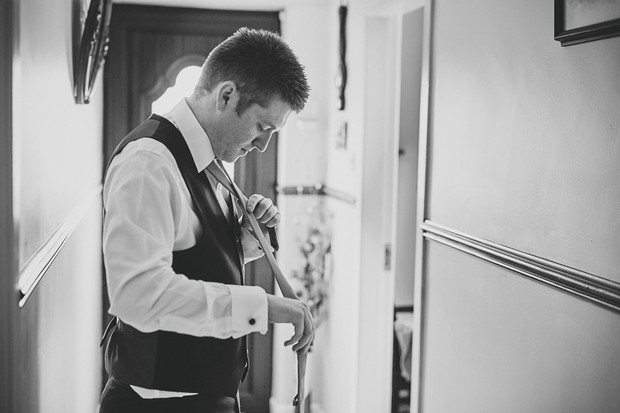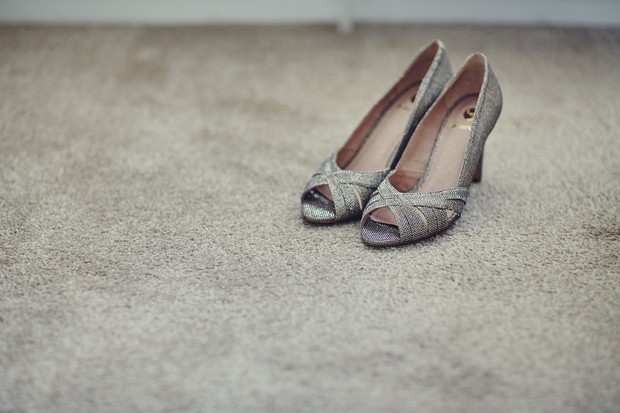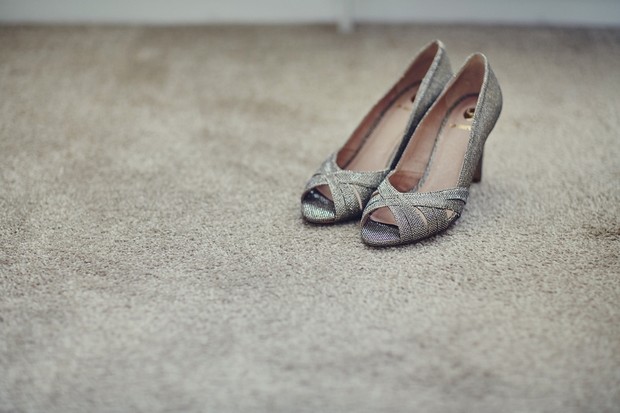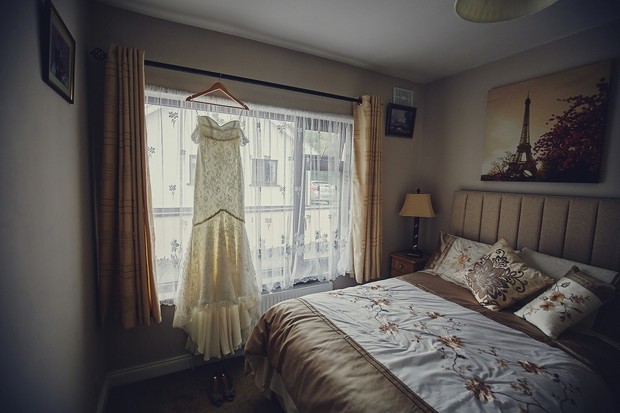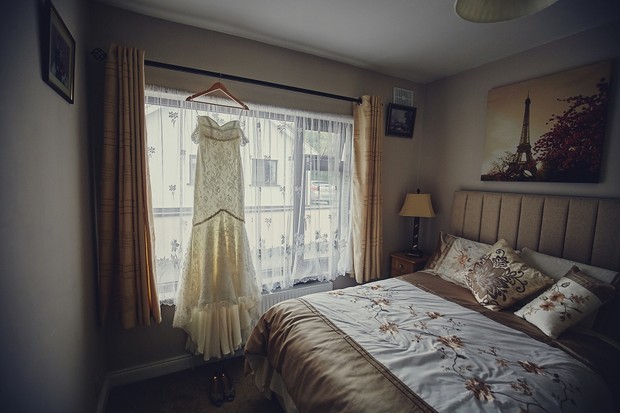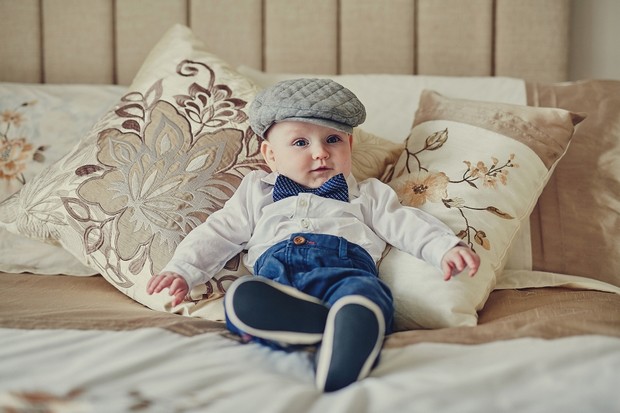 Our proposal… was a complete surprise to me, even after 9 years together! He proposed in our house with our dog Charlie, it was perfect!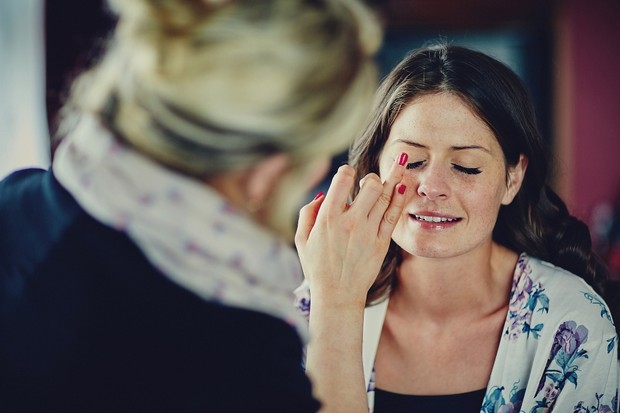 My hair and make-up… 
Karen Maher
did the bridal make-up and I cannot recommend her highly enough! She was just amazing, not only with the make-up but with her calming influence on the morning! She stayed until the very last minute, even applying the last coat of lipstick as I was heading out the door! My bridesmaids are still raving about her! Our hair was by Val from Ego Boost and we were all delighted with our upstyles!
My dress…
was a
Kathy de Stafford
design! I fell in love with her designs the minute I walked into 
her shop in Nenagh
with my Mam! She listened to exactly what way I wanted the dress to look and I couldn't have been happier with the end result! The lace detail was beautiful. Louise in the Nenagh store had such an eye for detail also and picked the perfect veil to go with the dress.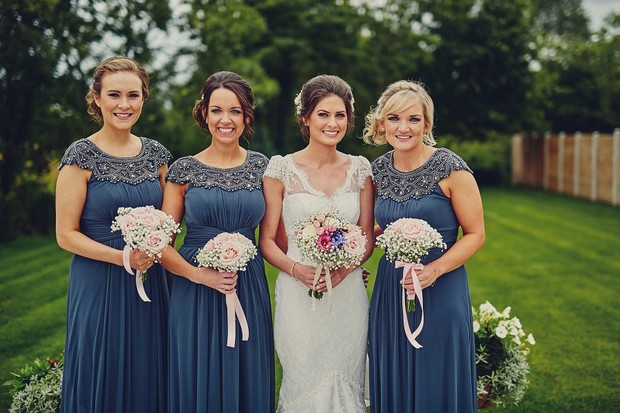 What our bridal party wore… We found the bridesmaid dresses in Folkster who stock the most incredible clothes. I even managed to pick up my wedding shoes there. The girls looked absolutely stunning in them, the dresses were faultless. They are still getting compliments about them!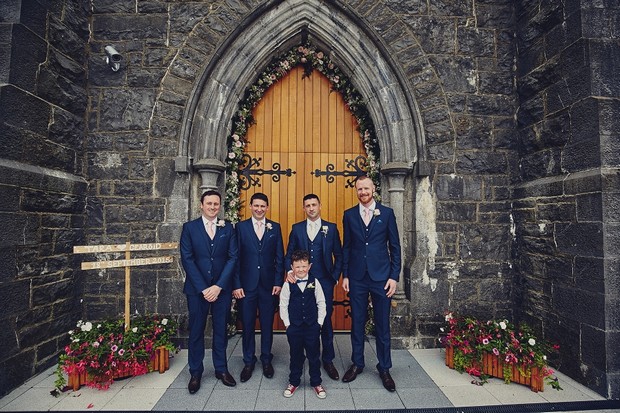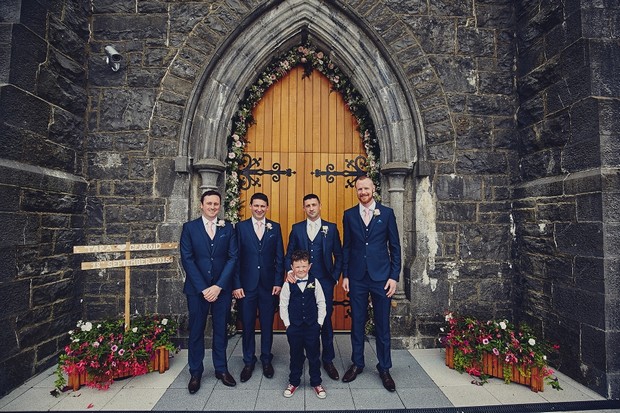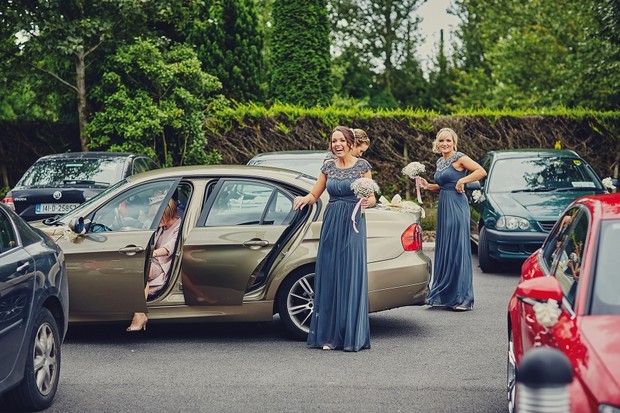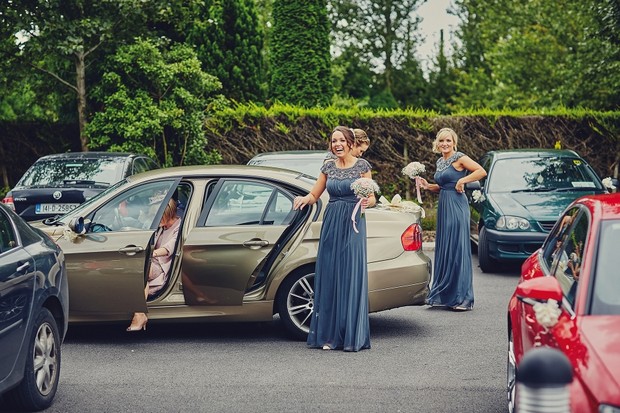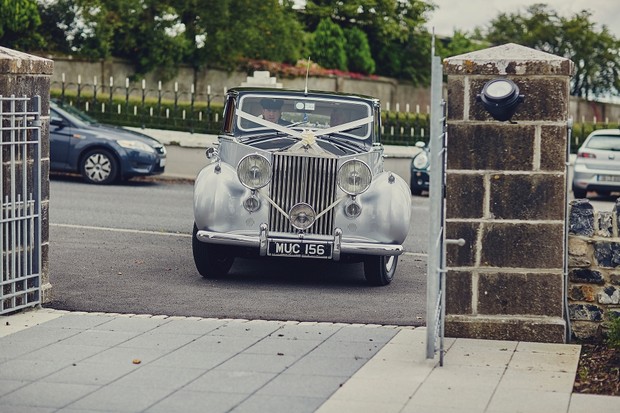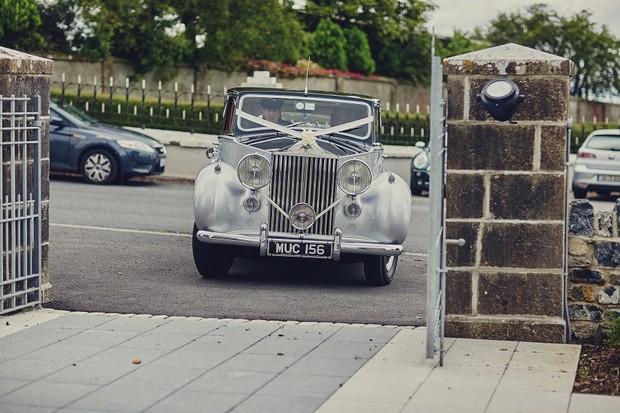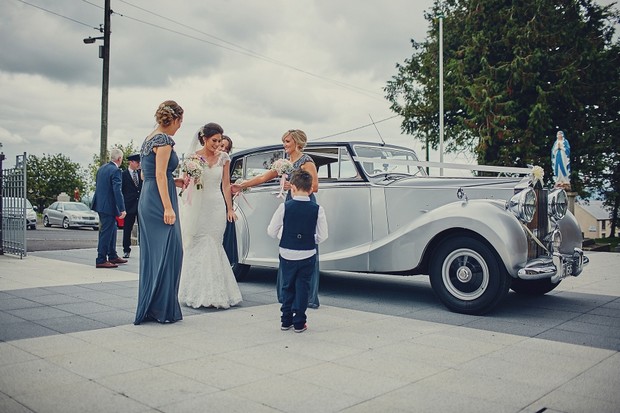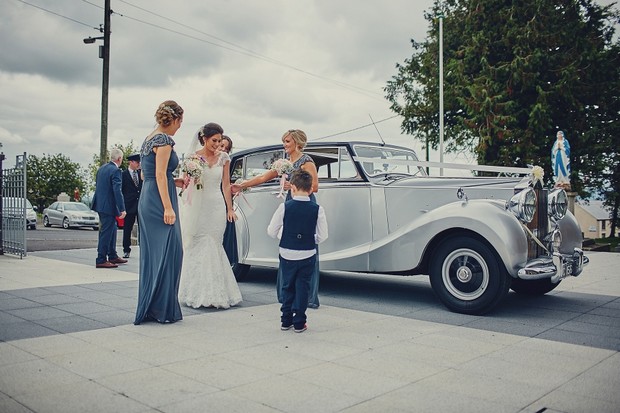 Our ceremony… We chose to have a traditional ceremony in our beautiful local church, St Fintan's Church, Raheen. We had both been baptised, made our communion and were confirmed there so it only seemed right the wedding would take place in the same church. Our celebrant was our local priest Fr. Kelly. We chose Kristine from Floral Essence to decorate the church and the result was just incredible! She even made the headpieces for myself and the bridesmaids.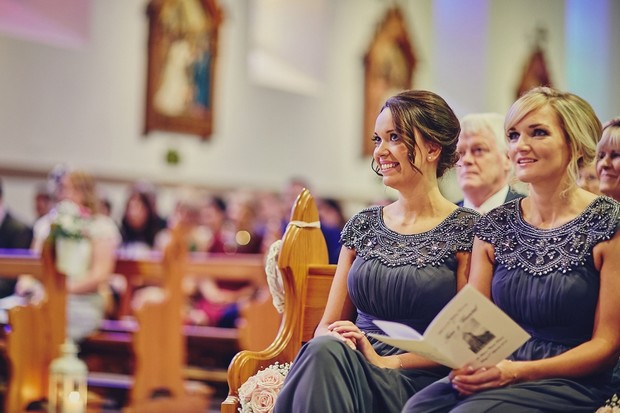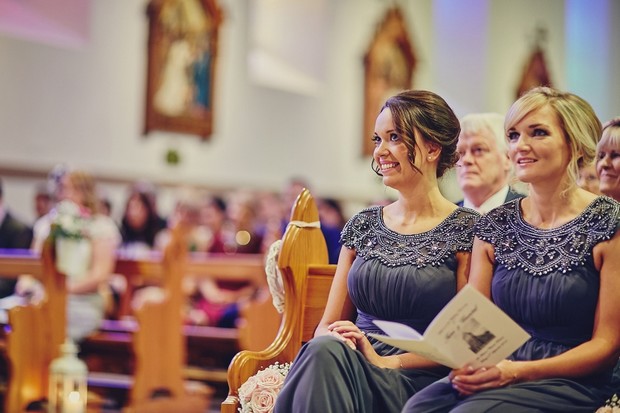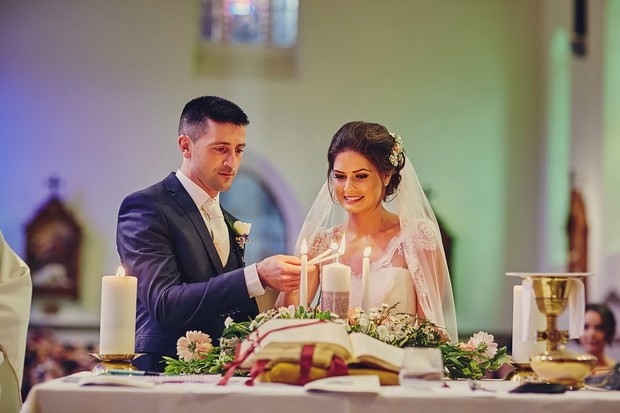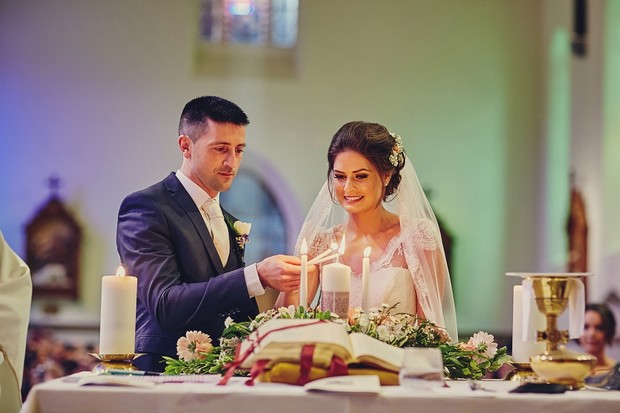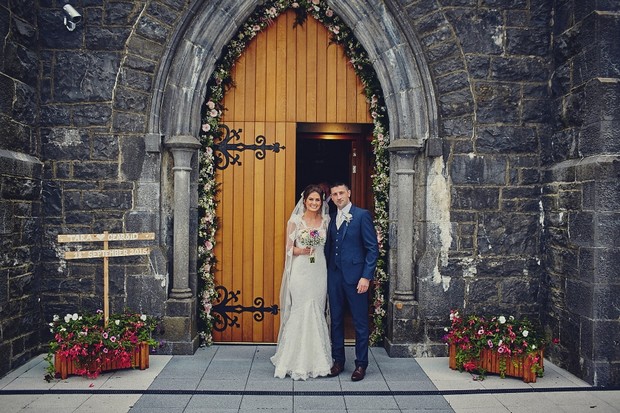 His suit… All the suits were bought in 6th Sense. I'd say the suit shopping took a total of 30 mins!
We chose our photographer because… 
Picking the right photographer was a HUGE thing for us and probably one of the most important aspects in planning the wedding (after the dress of course)! We had found Daniel of
DKPHOTO
 on
weddingsonline
and just loved his natural and candid style of photography. Gearóid wouldn't be the biggest fan of getting his picture taken so Daniel's style suited perfectly. We didn't even know he was there half the time! He got some really amazing shots!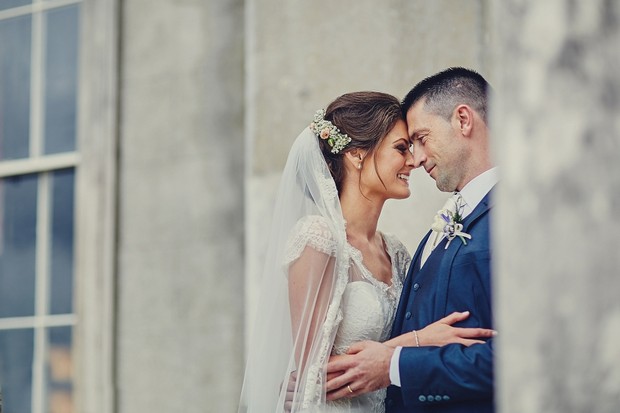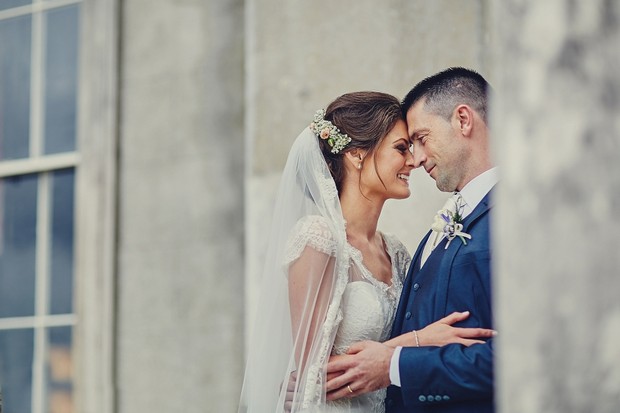 We chose our venue because… 
The Keadeen Hotel
 was the one and only venue we looked at! I met a friend from Kildare for lunch there years ago and just loved its relaxed atmosphere, its country style décor and its gardens. I actually had said to my friend back then that I would love to have my
wedding there! Thankfully Gearóid really liked it too when I brought him up to it. We were so lucky with the weather we got on the day that everyone was able to enjoy the gardens and the terrace.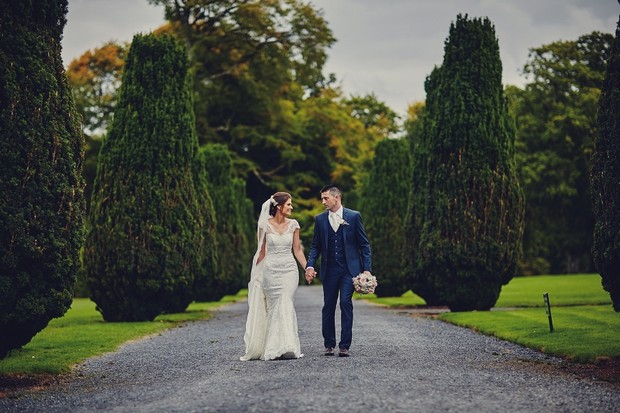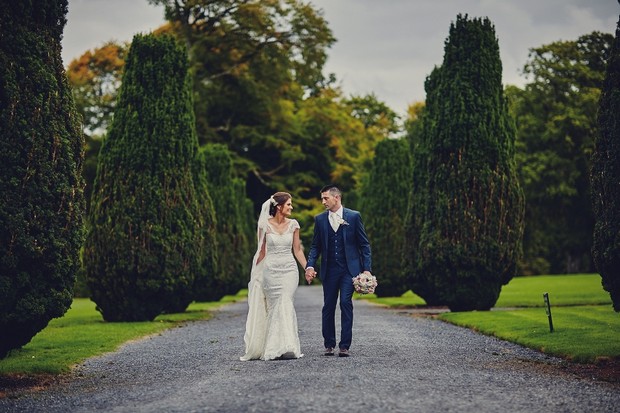 Our honeymoon… We went to Mauritius for our honeymoon and stopped in Dubai on the way home for a few nights. Mauritius is presently up there on my list of favourite countries, the people are so incredibly nice. We rented a car for a couple of days and travelled around the island, it really is such an amazing little country.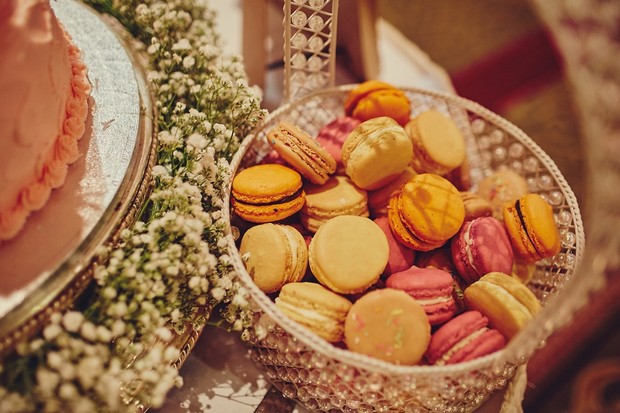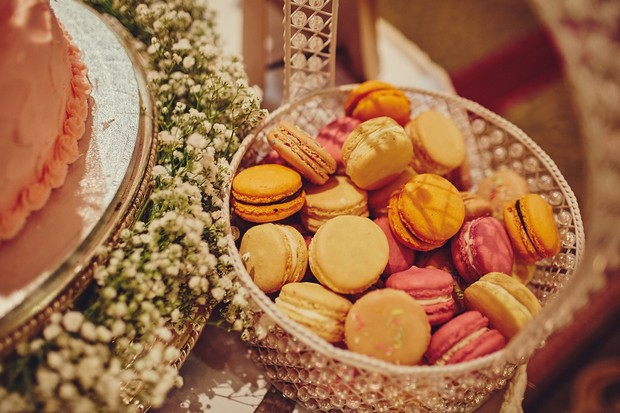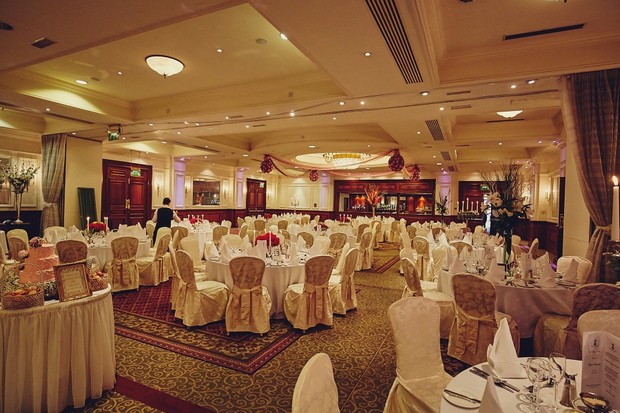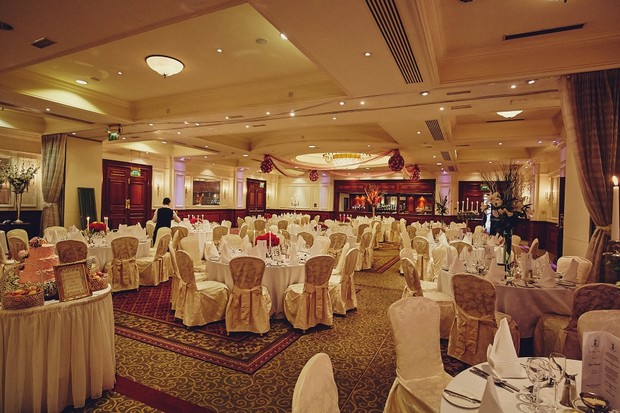 Our menu… We went with a fairly staple menu as it can be quite tricky to please 250 guests! We weren't too worried though as the Keadeen have an excellent reputation for their food and they stood by that! Our cake was made by Kelly Lou Cakes, and it was devoured on the night!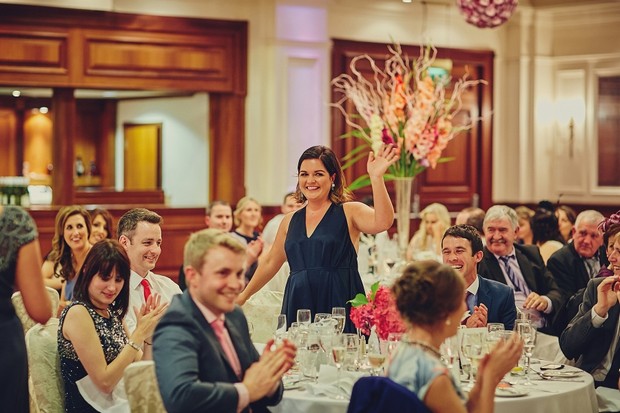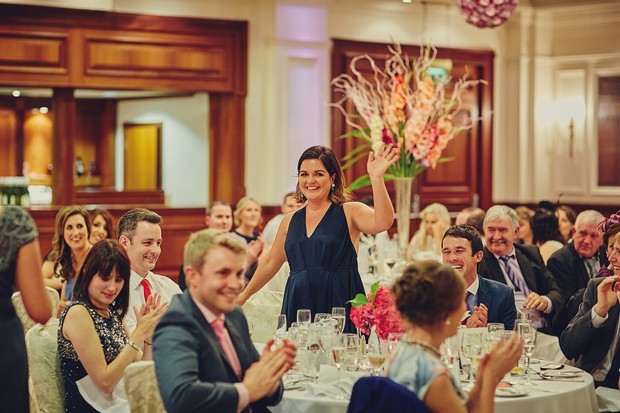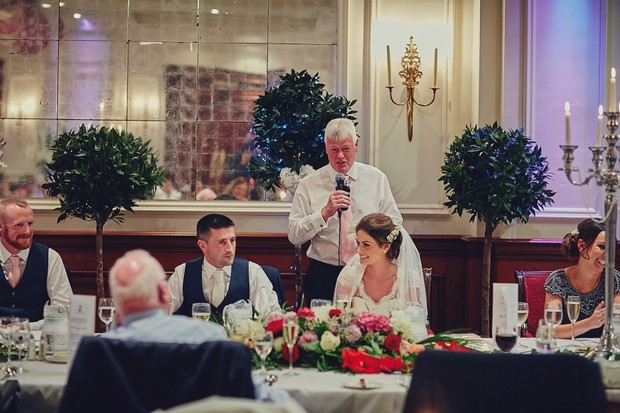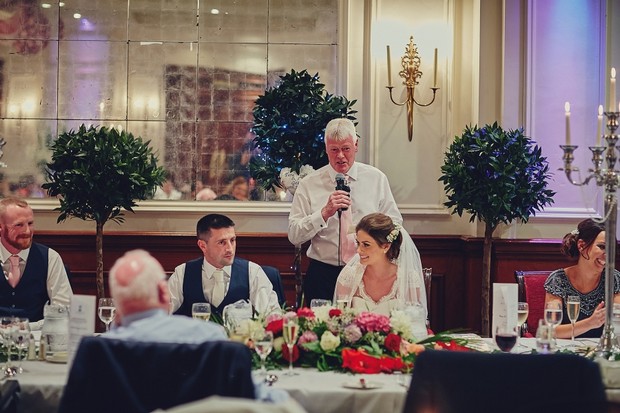 My favourite part of the wedding day… was the church. Even though walking up the aisle is a bit of a blur, once I got up to Gearóid I just completely relaxed. Our wedding singer Roseanna Brehony was stunning and our priest Fr. Kelly performed a lovely ceremony. One of my bridesmaids, Marie, wrote an amazing poem about myself and Gearóid which she read out during the speeches, that was so special! Also both of us especially enjoyed the few times that we got to be on our own, to just sit back and have a drink, just the two of us!
My piece of advice for other brides…
Try not take on too much yourself. If I was to do it all again I would have definitely
hired a wedding coordinator
, just so I could have sat back and relaxed a bit more! In the end everything does just fall together though! Also I would highly recommend pencilling some time together during the day, just the two of you, to let it all sink in!
Suppliers
Venue
: St Fintan's Church, Raheen, Co Laois
| Wedding venue: 
The Keadeen Hotel
, Newbridge, Co Kildare
| Wedding dress:
Kathy de Stafford
, Nenagh, Co Tipperary
| Make-Up:
Karen Maher
 | Hair:
Ego Boost, Abbeyleix
| Flowers:
Floral Essence, Portlaoise
| Photographer:
 Daniel,
DKPHOTO
 | Bridesmaid Dresses:
Folkster, Kilkenny
| Groomsmen suits:
6th Sense, Portlaoise
| Cake:
Kelly-Lou, Portlaoise
| Videographer:
Edithouse
| Church Singer:
Roseanna Brehony
| Band:
The Kooky Ukes
and
The Best Men
The following two tabs change content below.
Former editor, current contributor, (she just can't let go!) Karen enjoys writing fashion but is known to dabble in decor from time to time. Her favourite section on the site is the Real Wedding section, followed closely by the Health & Fitness forums.