Winter wedding bouquets benefit from a host of beautiful textures and colours, and there are so many styles and sizes to experiment with that winter bouquets can be the most unique of the wedding season florals. This year we're loving fern and foliage bouquets – and if you really want to be in season try using some fir tree leaves in your bouquet like the image below – we also always have a special place in our hearts for anything berry-related but our favourite bold, gothic, statement look is a striking Protea surrounded by stunning wild flowers, plenty of foliage and maybe a pine cone or two.
For help creating your own awesome autumnal bouquet, firstly check out our recent floral features here – and then find the right person to create your florals with flair in our Irish florist directory here!
What Flowers are in Season for Winter?
Amaryllis, Anemone, Camellias, Carnation, Casablanca Lilies, Cattleya Orchid, Eucharis, Germini, Gloriosa, Hyacinth, Holly, Iris, Jasmine, Mini Gerberas, Muscari, Narcissus, Orchids, Poinsettias, Protea, Roses, French Tulips, Viburnum.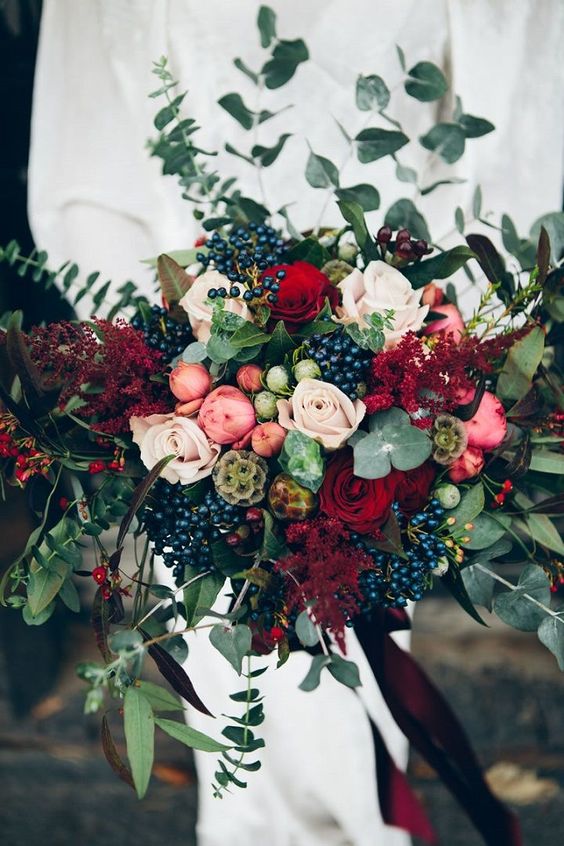 Photo by Amy Breeze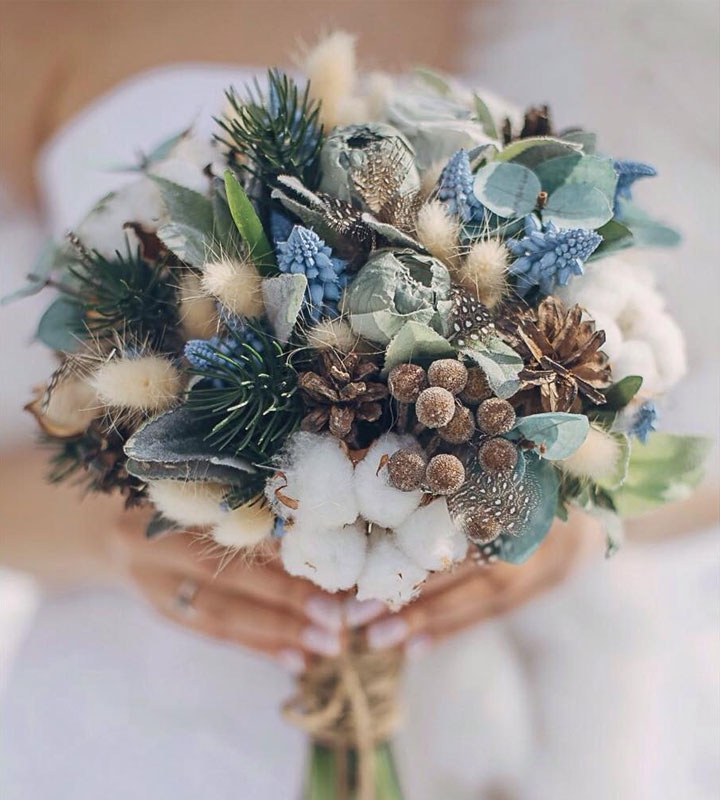 Photo by Natalia Goluboglazaya
Photo via 100layercake
Photo via Ruffled
Photo via the knot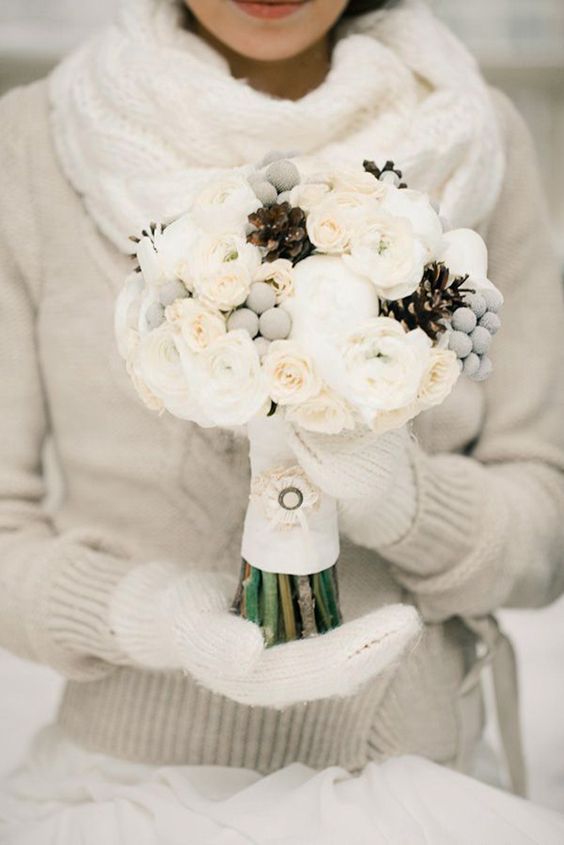 Photo via Want that Wedding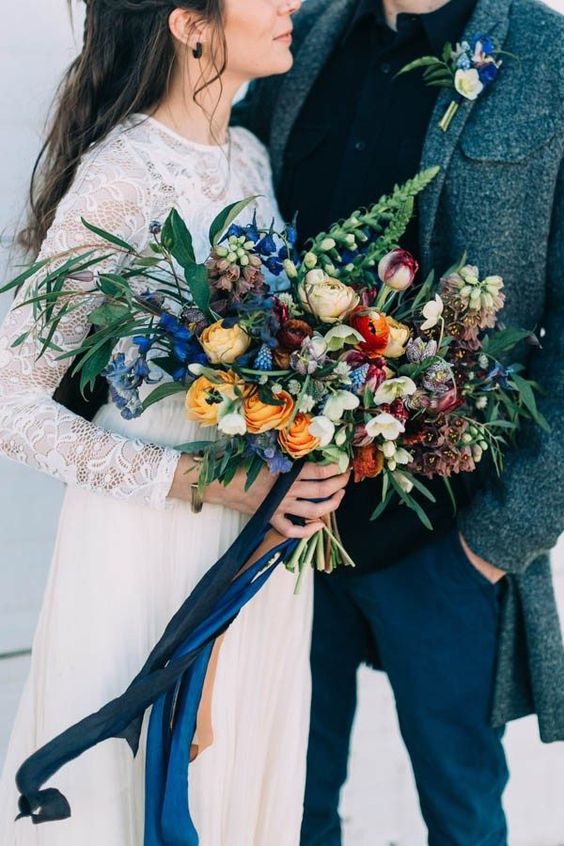 Photo by Emily Delamater Photography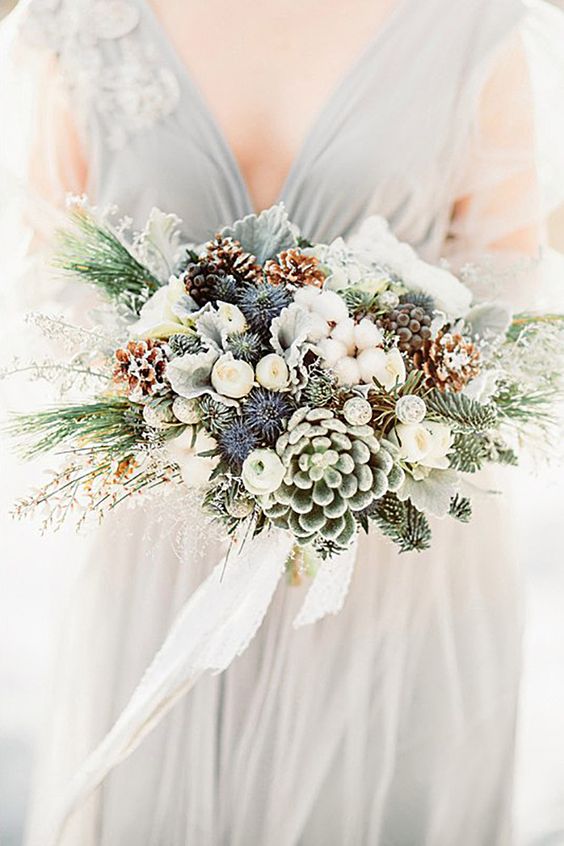 Photo via Elegant Wedding Invites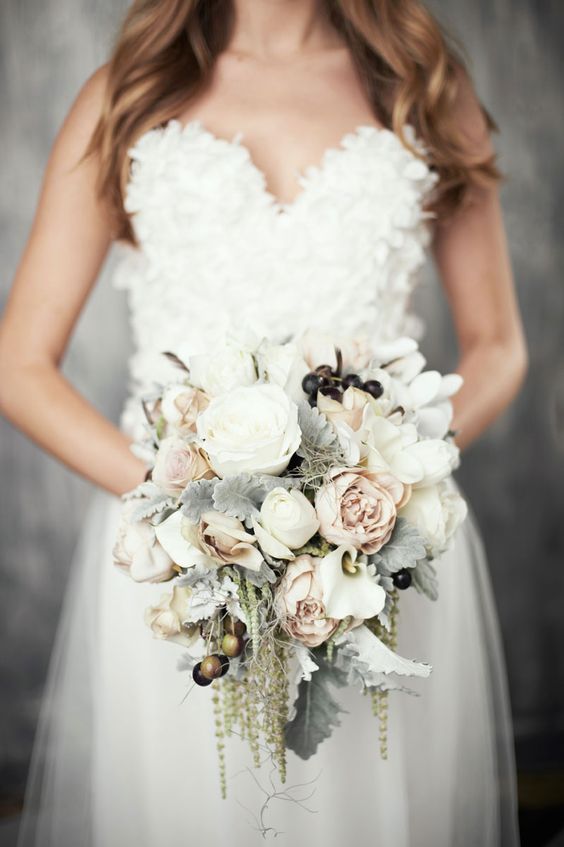 Photo by Nikole Ramsay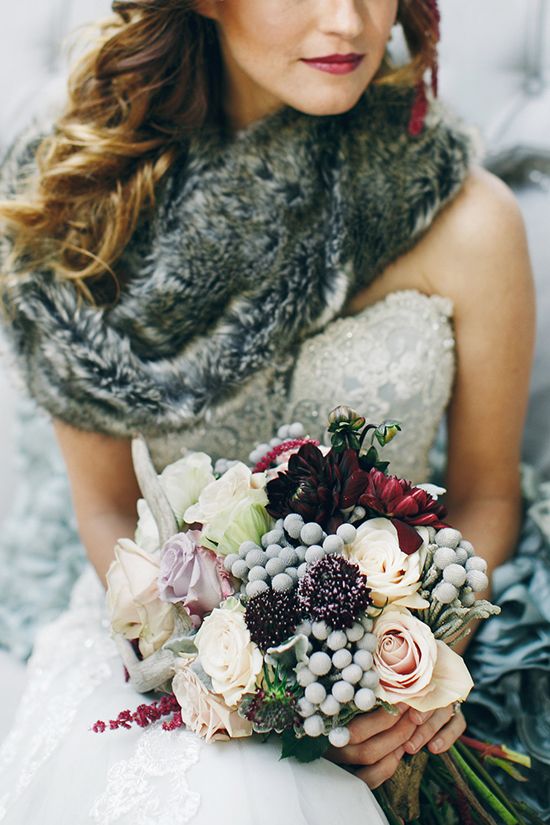 Photo via WeddingChicks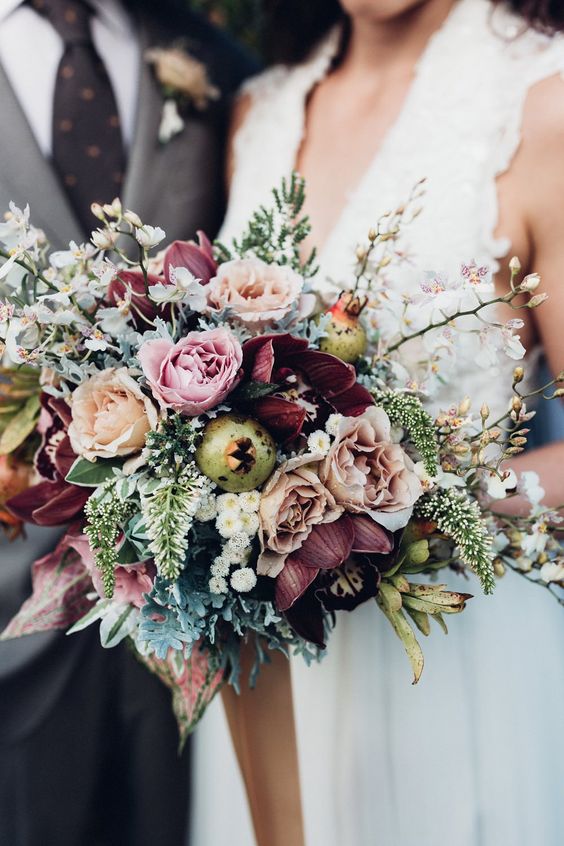 Photo via Rock my Wedding
Photo by Flower Power
Bouquet by The French Touch, Kildare | Photo by Michelle Prunty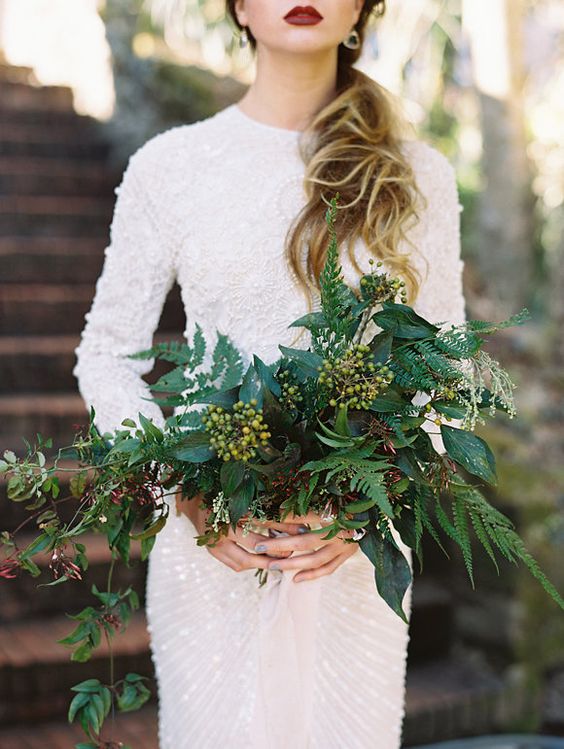 Photo via Magnolia Rouge
Bouquet by Flowers Touch, Dublin
Photo via Hello May
Bouquet by The Flower Box, Dublin
Photo via thesparrowandthecrow.com
Photo via whimsicalwonderlandweddings.com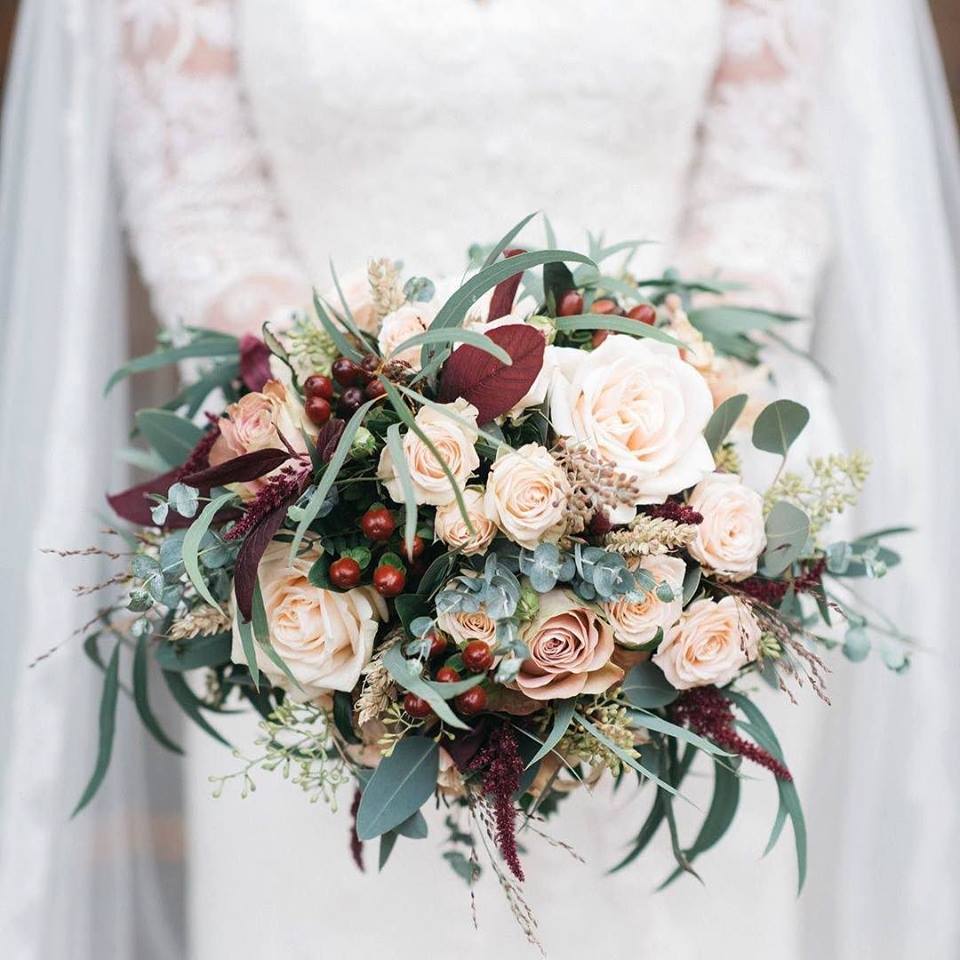 Bouquet by Bloomsday Flowers, Cork | Photo by Eddie Hennessy
Photo via chicvintagebrides.com
The following two tabs change content below.
Former editor, current contributor, (she just can't let go!) Karen enjoys writing fashion but is known to dabble in decor from time to time. Her favourite section on the site is the Real Wedding section, followed closely by the Health & Fitness forums.